Madigan

made… bead icicles.
Memorial Day weekend, I was inspired to do a new project.
A family member received these neat swaggy bead "icicles" as a gift. They were strands of silver beads, with a large, clear bead at each end. Draped over a branch on a Christmas tree, they would look like icicles. Clever!
She wanted to figure out how to duplicate the look. We examined the beads carefully. The ends of each string did not use a head pin (as I expected they might). Instead, there was just a simple crimp bead.
I said to myself, "Darn, these look pretty straightforward to make."
And the possibilities for variations were endless.
So, I quickly got to work on my own version, of course!
I did not want silver icicles. Our Christmas tree ornaments are mostly red, so I had some leftover burgundy beads that worked perfectly.
They were easy to make: Secure a crimp bead on one end, string beads and add a crimp bead on the other end. Afterwards, I trimmed the wire as close to the crimp bead as possible. Each strand was close to 12 inches in length.
It was quick work in front of the television one night.

Hmm, I might need to make more in other colors.
Can't wait to use these next holiday season!
Linking up with: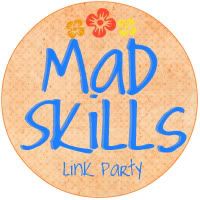 Blue Cricket Design Show & Tell
;">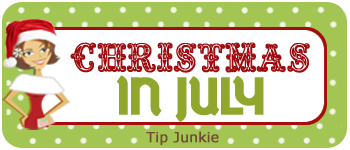 Thanks for reading Madigan Made!
Content Copyright:2010-14. Madigan Made.