Madigan made… a simple table runner.
(from ribbon and kitchen towels!)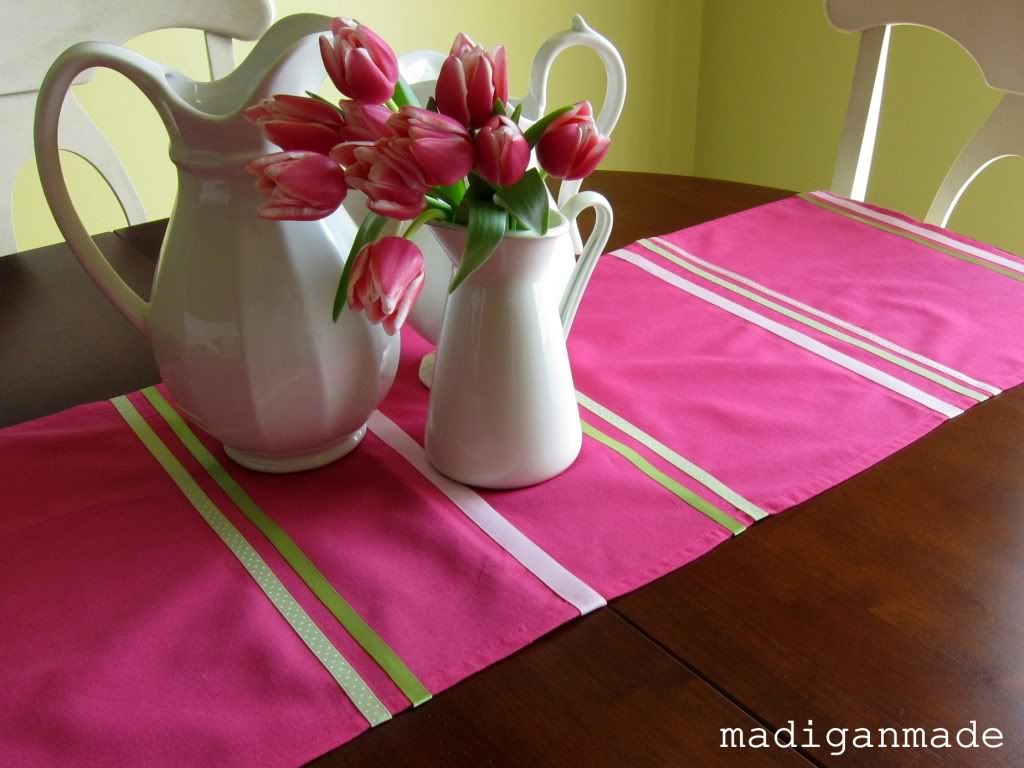 I love cheap and easy projects, don't you?
You've heard this story before. I could not find what I was looking for… so I made it instead!
I wanted a deep pink table runner that was simple and clean
looking. I was unhappy with the selection I saw in the stores, but
I found the perfect shade of deep pink fabric… in kitchen towels at the dollar store!
They turned into a perfect table runner.
I like how this table runner complements the pinks and greens in the display without being super matchy-matchy.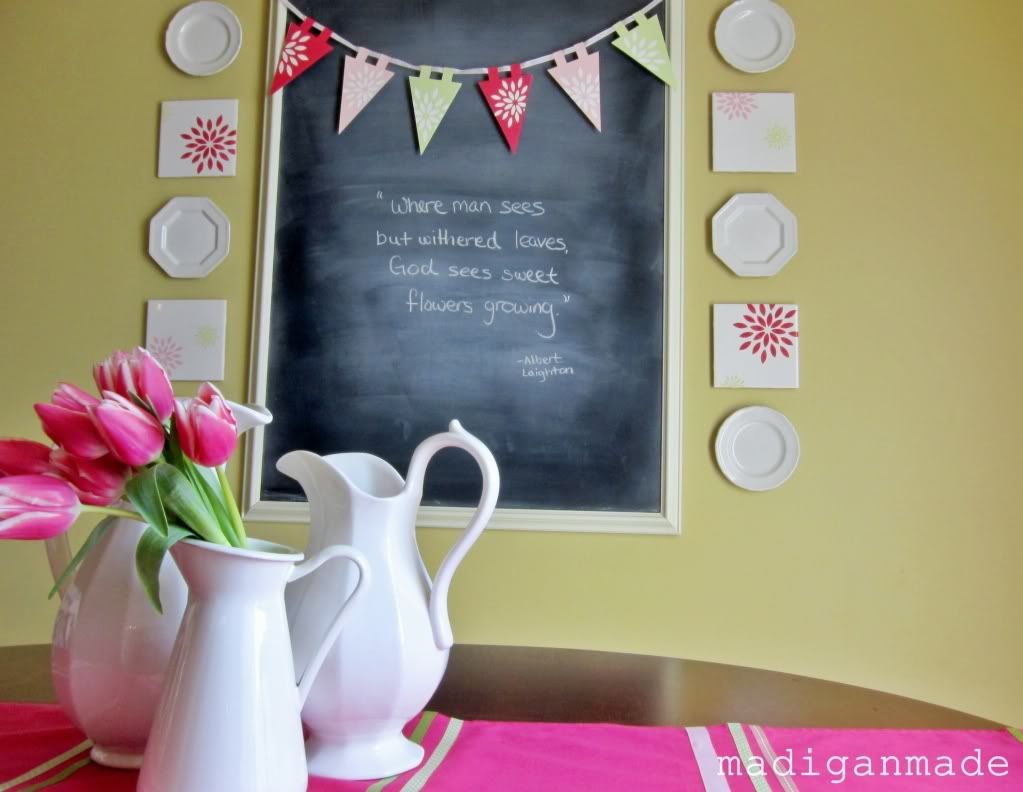 This table runner was a no-sew project and quite simple to put together.
Want to make one? Follow below.
Supplies needed:
– Fusible bonding tape
– Iron
– Ribbon (different colors and widths)
– 2-3 cotton kitchen towels (I only needed two, since my table is not very big)
First, I ironed the fusible tape between the edges of the two towels. I used about a 3/4 inch overlap of fabric. Using more fusible tape, I attached a wide ribbon to cover over the seam. I cut the fusible tape and ribbon about 2 inches longer than the width of the towels and just ironed the ends of both down in the back.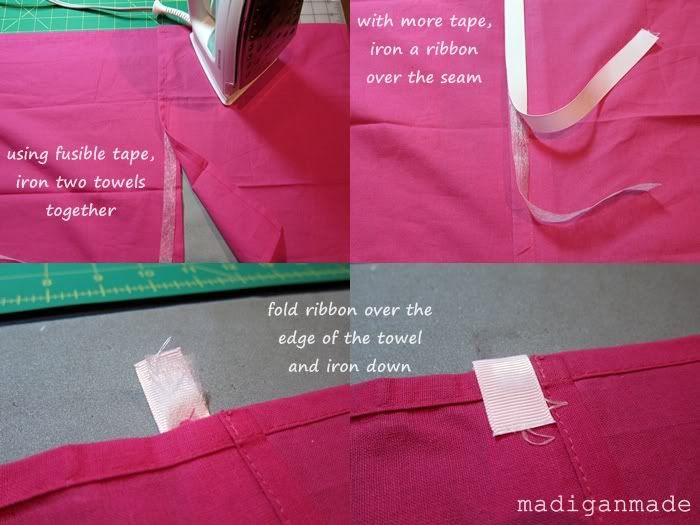 Using different pink and green ribbon and more fusible tape, I worked my way out from the center of the towels to create a striped pattern. I measured and did my best to make each side match.
In under an hour (and without my sewing machine) I had a cute and preppy pink striped table runner!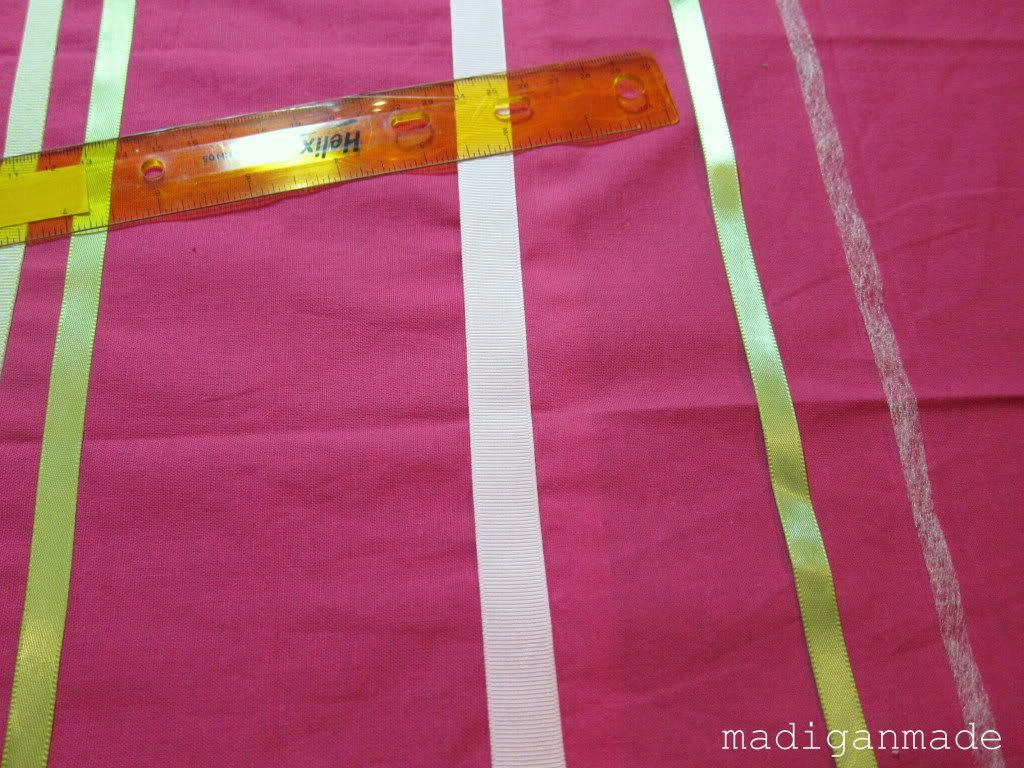 In hindsight, I probably should've washed the towel prior to putting the runner together. I'm worried it will shrink and pull at the ribbon if I wash it. Oops. I may just gently spot clean it if it gets dirty. Or for two bucks, I can make a new one next year!
I love the way this table runner turned out. Simple no sew projects are always so satisfying!
And it helps brighten and lighten the kitchen for spring with the white pitchers and other pink decor.
Please join me at the following link parties: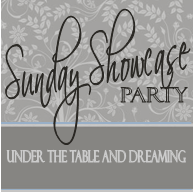 Thanks for reading Madigan Made!
Content Copyright:2010-14. Madigan Made.