Madigan made… cute spring and summer bags.
Spring is here and summer is around the corner.
If you ever read my 'why I blog' post, you know that I used to make purses. I had high ambitions of being the next Vera Bradley. (Click here to read the story of my first purse.)
But my purse making business did not go anywhere. Today, I think the handmade market seems pretty saturated with fabric purses much more adorable and better made than mine.
I swear things happen for a reason because I know I'm happier blogging my heart out than sewing every night for a handmade biz. So, I currently just make the occasional purse for family, gifts and personal use.
If you want to follow my step-by-step series on how to make a simple purse, any size, read this post. I break the process down into simple steps. If you can sew a straight line, you can make a basic tote bag.
In general, I prefer leather bags in the winter, but I love to break out my fabric bags when warmer weather hits.
I wanted to share some essential bags I've made over the years that are perfect for summer.

1. The Tropical Traveler
What I love about fabric bags is that they are great for travelling. They are light, foldable and easy to pack in your suitcase.
I use this tropical print purse whenever we go on vacation somewhere warm.
That's me in Mexico circa 2006 using this bag. It is a slightly tapered version of my basic tote. It is the perfect size for grabbing lunch or walking around and sightseeing.
2. The Poolside Companion
When we travel, I also take this pink bag with the fun Amy Butler print for my lounging needs. This purse was specifically designed to be large enough to hold magazines (A poolside necessity, no?!).
I used a panel of green outdoor fabric on the bottom of the bag to ensure it would be sturdy in a wet environment.
3. The Big ol' Market Tote
When I go to the Farmer's market, I like to bring a BIG bag. This green and white guy covers that need and then some!
This tote also pulls double duty as a small overnight bag or if I need to bring a lot of stuff into to work.
I purposely designed this guy to be fat and wide! He holds tons of stuff! And the watermelon pink lining is a fun and cheery contrast to the green.
4. The Sunny Sidekick
I plan to use this yellow gal soon! I made it this past fall and it was the example tote for my basic purse tutorial.
It is a nice, small to medium size bag that is perfect for running errands on the weekends.
BUT I want to make a few cute bags for the upcoming warm season… and I need some motivation.
Do you make purses? I want to see some spring-y inspiration.
Leave a link in the comments to your post or shop site to share with everyone!
(Note: If your comment does not post right away, it is because Intense Debate thinks your link could be spam. I promise that I'll go in and approve your comment as soon as I can!)
Please join me at the following link parties: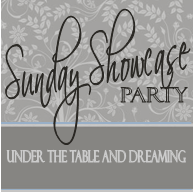 Thanks for reading Madigan Made!
Content Copyright:2010-14. Madigan Made.