Madigan made… a large, white egg wreath for Easter.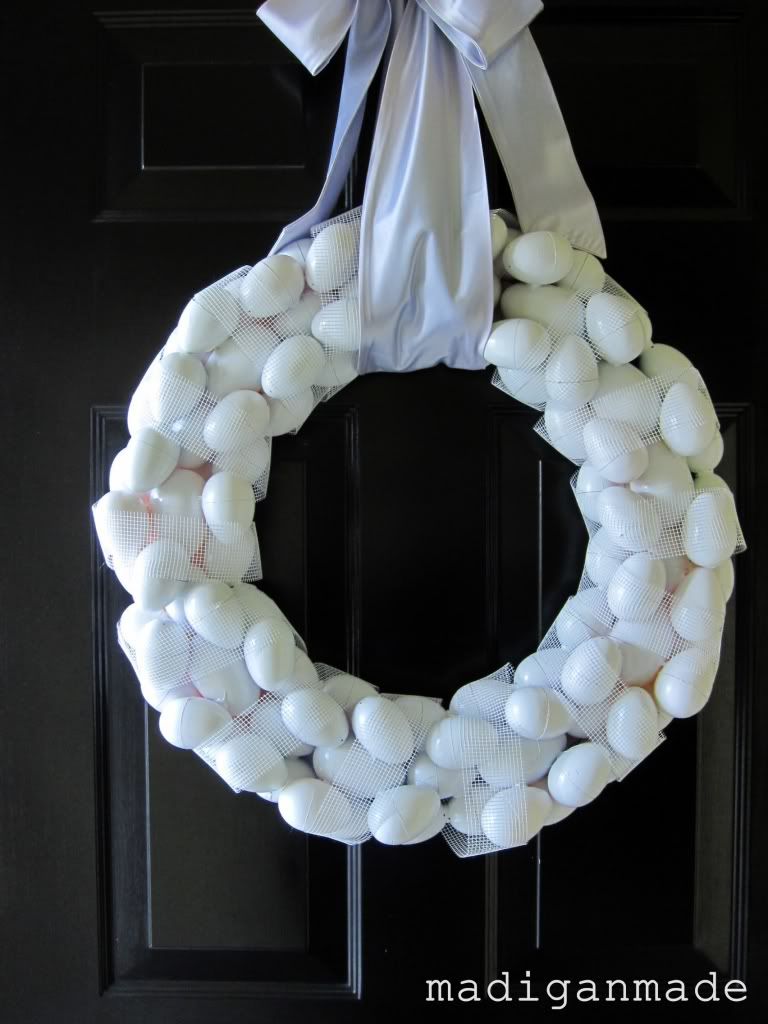 Hey there! Easter is almost here and I wanted to show you the wreath I made and shared last week on The CSI Project in this post.
In case you missed it…
When it comes to crafty equipment, I love my sewing machine, my crafty cutter and my paint brush. But I have to say, two of my most versatile tools in my tool box are my glue gun and a can of spray paint. I wanted to share a project that uses both of those.
If you have never been to my blog, you should know that I love painting objects white.

I think that white paint can unify decor and make old items look more modern. Most recently, I painted the inside of my apothecary jars white to simulate the look of milkglass. You can read more about my addiction ode to white paint in this post.
For Easter, I wanted to make a simple, big white wreath with eggs. I raided the dollar store for cheap plastic eggs and they worked perfectly.
(Side note: I have to confess that I initially tried to make a white wreath out of malted milk balls, but that turned into a huge mess!)
This egg wreath needed a little something more, so I added "ribbon".
Yes, if you look closely, that is NOT white ribbon wrapped around the wreath. It is dry wall tape instead! Sometimes a girl's gotta get creative with materials!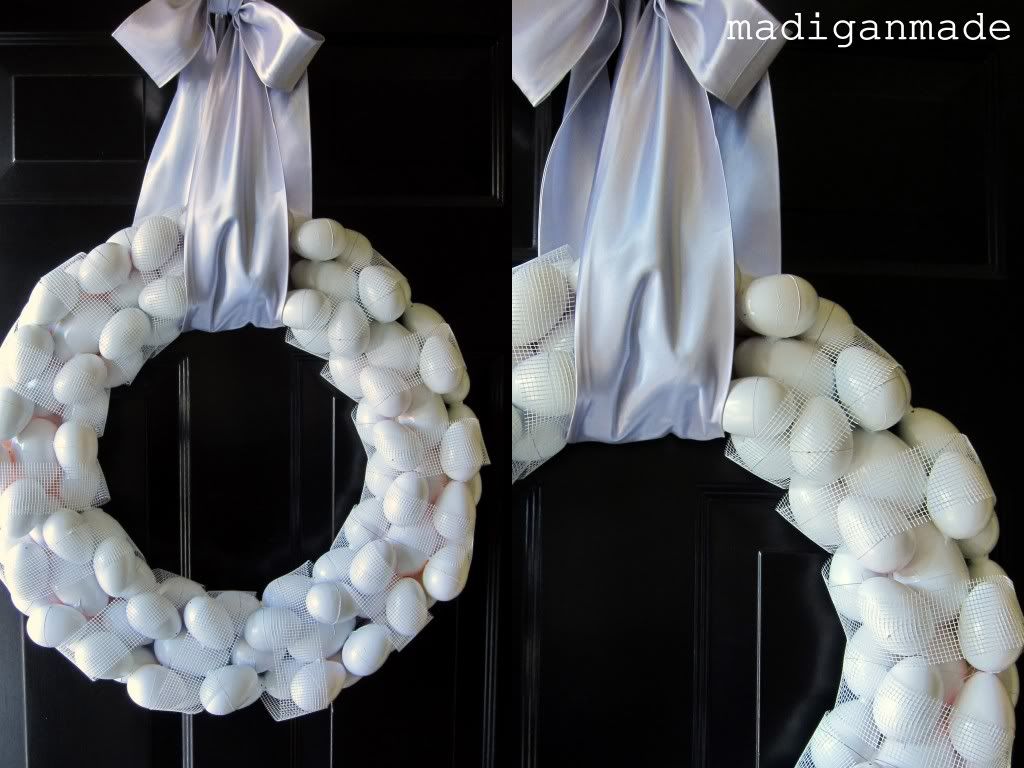 For the details about how I made this wreath, please go back to the original post at CSI Project.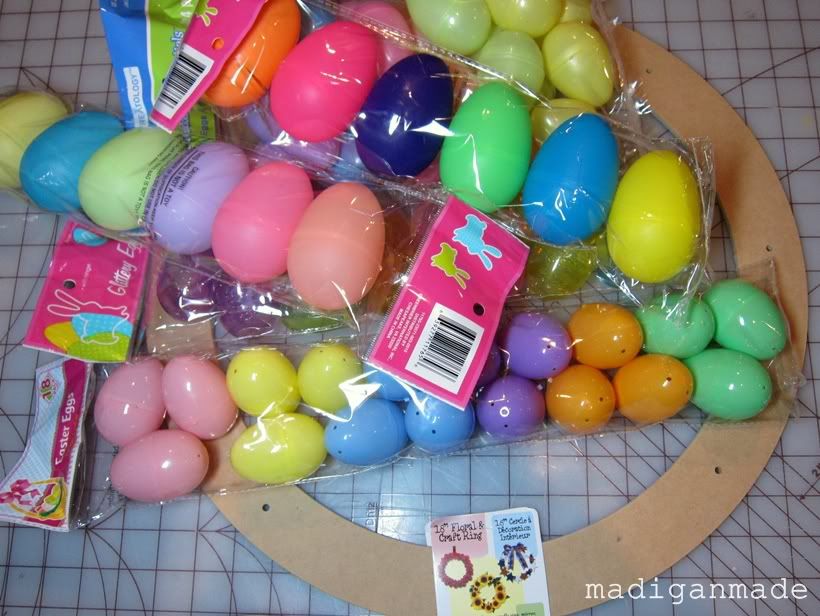 To recap quickly:
I glued down cheap plastic Easter eggs to a wooden wreath form with my glue gun. I used a little over 100 eggs for the whole thing.
I took a spray paint specifically made for plastic (Krylon's Fusion paint in white gloss) and sprayed the front and back of the wreath. Then I wrapped the dry wall tape around the wreath just like I would ribbon.
This wreath is a simple and big statement. It is perfect for our front door this Easter.
It always amazes me what a little hot glue and spray paint can do!
What are your favorite DIY tools?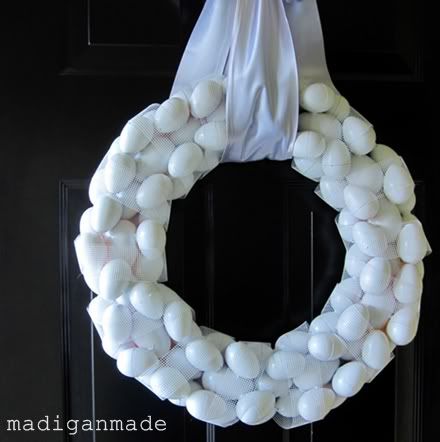 Linking with:
Thanks for reading Madigan Made!
Content Copyright:2010-14. Madigan Made.