Madigan made… a cheap summertime wreath.
This colorful wreath cost me under $4 to make and all the materials were from the dollar store.
I love trips to the dollar store for inspiration.
I've been spying these little 'ball pit balls' for awhile every time I went in there. The balls had fun citrus colors and pretty stripes. I was unsure what I'd do with them until I saw Hawaiian leis in similar colors.
I needed to replace my
big white egg wreath
with something a little more summery. Using these materials seemed like a great idea for a wreath.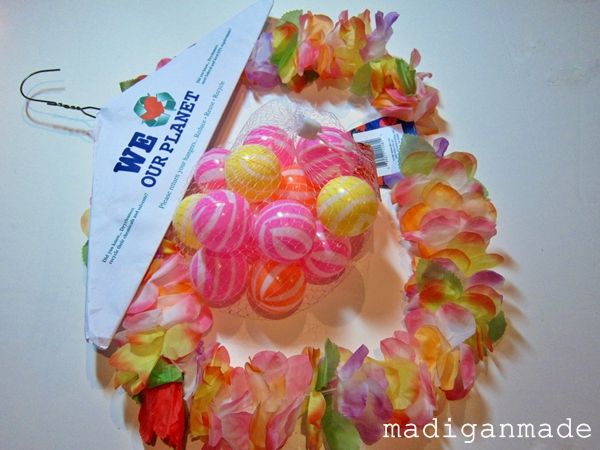 The wreath was simple enough to make.
I used a total of 18 balls (less than 2 packages), 2 leis and one wire hanger.
First, I opened up the wire hanger and trimmed off the ends with wire cutters. You may not need or want to do this, especially if you wanted to make your wreath a little bigger than mine. You could also just straighten out the kinks with pliers, too.
Then I used an awl to make a hole through each ball.
I strung them onto the wire and alternated colors.
After stringing all of them, I bent the wire as best as I could into a circle. I had just enough wire for the ends to overlap.
I connected the wire ends together with a little super glue and duct tape. If I had left more wire (vs cutting off the ends as noted above) I could have twisted the wire together.
Once secure, I carefully slid some of the nearby balls over the tape (and the ribbon I used to hang it covered the rest).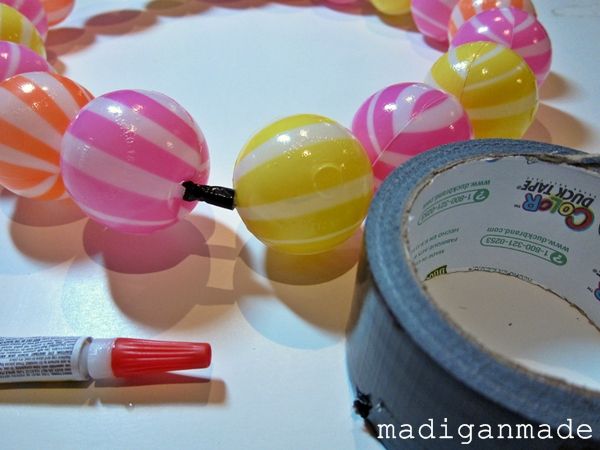 I cut open both leis and removed a few of the flowers and plastic separators to get access to a short length of the string. I tied both of the lei strings together. I tied the other end of the leis to the wire (near the connection area). I also used a piece of tape at the end of the string length so that flowers would not fall off that far end.
Then, I just started wrapping the leis around the balls. When I got all the way around, I tied the string to the wire near the connection point. (Note: I had just enough leis for this size wreath. Plan accordingly if you want to make a bigger wreath or want to see more flowers on it.)
Tip: to keep the leis from sliding and shifting, I did need to tack down a few spots with hot glue in the back (especially where I tied the string down).
Finally, I used a grosgrain ribbon to hang the wreath, being sure to cover over the duct tape that was visible.
Our front door is black and I plan to hang it there.
I think the pinks, oranges and yellows will still 'pop' off the black,
but I wanted to photograph the wreath on a white door to show you how fun and bright it is.
I love it! Using leis for the wreath was cheap and gave it a nice, full texture.
Now I want to make another wreath with more leis!
So, fair warning. You better go run and nab some leis before I do! 😀
I'll be sharing this post at these parties: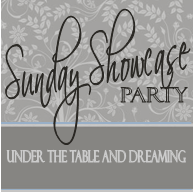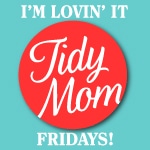 Thanks for reading Madigan Made!
Content Copyright:2010-14. Madigan Made.