Madigan made… plastic dollar store cutting mats into leafy place mats with decoupage.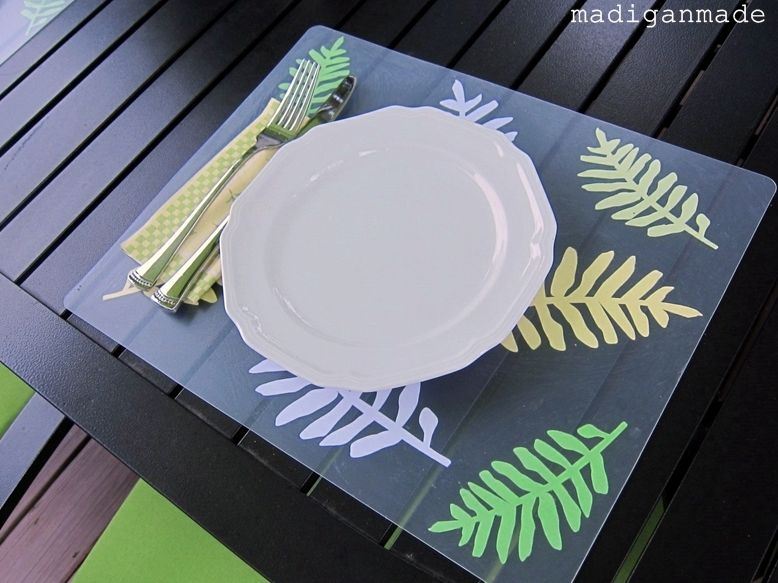 Since the Fourth of July weekend is fast approaching, I thought that this week I'd share some outdoor and entertaining ideas with you.


To start off,

do you need

new outdoor place mats

for your patio table? I've got a no-sew idea for you!
Mr. Madigan and I love eating alfresco on our deck. Sometimes we will eat right on the table, but I usually like to cover the surface. I used to just grab some fabric place mats and that was easy.
But now that we recently updated our deck with fun apple green accents, I figured we could use some matching place mats. If you remember from that post, I wanted to add a little bit of yellow for another accent color out there, too.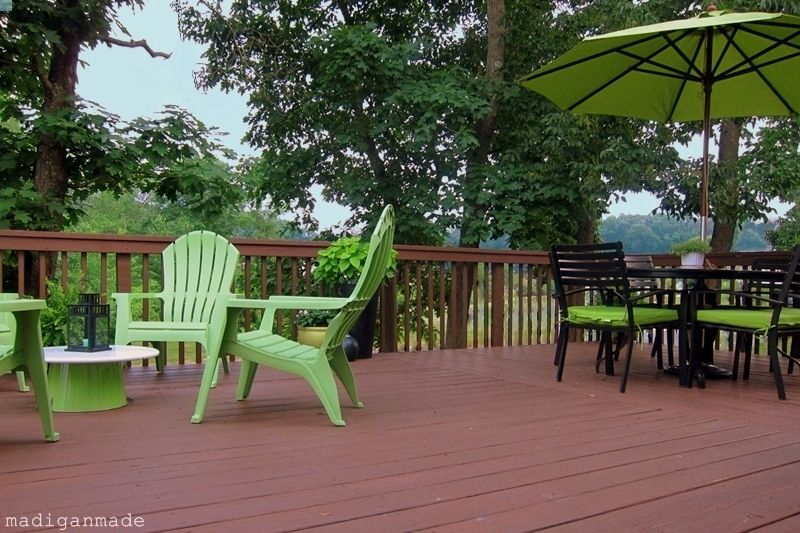 I saw these plastic chopping mats at the dollar store. They came 2 mats to a pack – a whopping $3 for six! They were a perfect size for a place mat. All they needed was a little decoration.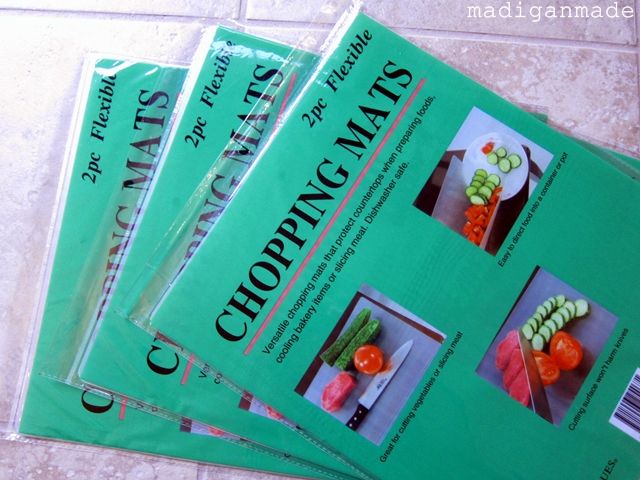 Using my crafty cutter, I cut out some images in card stock to adhere to the back of the mats. (One side was matte and the other side was shiny. I'm call the 'back' the shiny side.)
I kept it simple and just used a fern leaf shape in varying sizes in greens, whites and yellows. (to match the deck, natch!)

Then I just decoupaged the leaves onto the back side of the mat!
I used several layers of glue/sealer (ie. Mod Podge) to protect the paper from moisture. Since you could see they brushstrokes through the plastic, I spread the glue over the entire mat on my last layer.
Tip to minimize bubbling: use one layer of glue/sealer between the paper and plastic and smooth the paper out. Allow that to fully dry before layering more Mod Podge on top.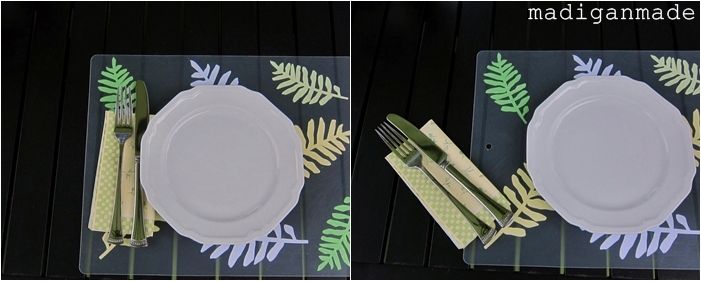 And psst…. a little secret… these mats unfortunately came with one hole punched on one side.
I just covered the hole with the napkin and no one really notices!
I know, plastic is not as pretty as fabric. But the beauty of plastic place mats is that they are very easy to clean!
I kinda like how they are see-through, too. It looks like leaves are scattered across the table.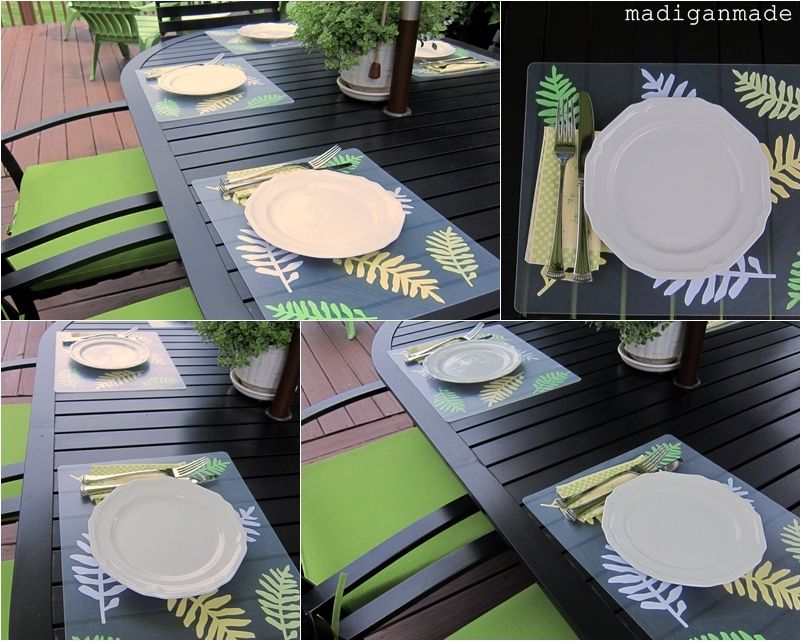 We will see how durable the Mod Podge and paper is throughout the summer. The mats are plastic. And I think they will be OK, unless someone spills a big glass of water on the table and it gets under the mats. I do worry that on hot days, the back may become tacky, too. I may need to seal them with an acrylic spray. (or ask Mod Podge Amy for advice!)
If these place mats last us through the summer, I think it will be well worth the $3 I spent to make them!
Stay tuned for a couple more patio and summer entertaining ideas later this week!
Linking with: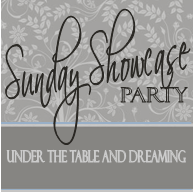 Thanks for reading Madigan Made!
Content Copyright:2010-14. Madigan Made.