Madigan made… a fun red, yellow and turquoise wooden sunglasses rack.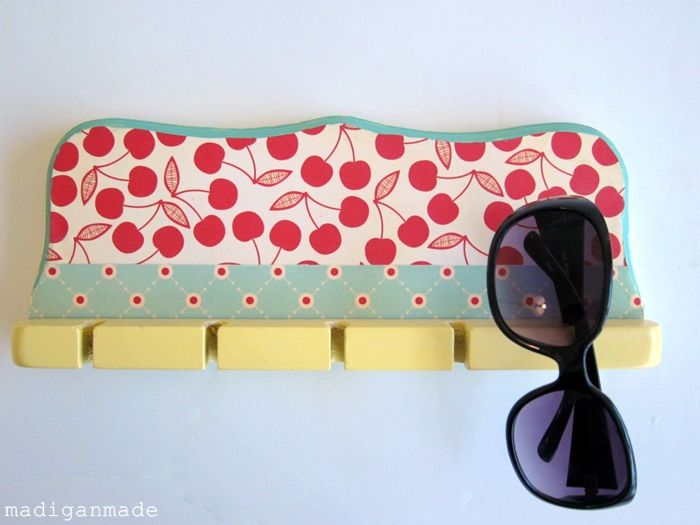 Can I introduce to the happiest home accessory in my home?
Isn't she cute?
Why did I make her?
Well, did I ever tell you that I looove cheap sunglasses? I do.
I love picking up cheapies at the flea market, Target, Marshalls, the grocery store etc.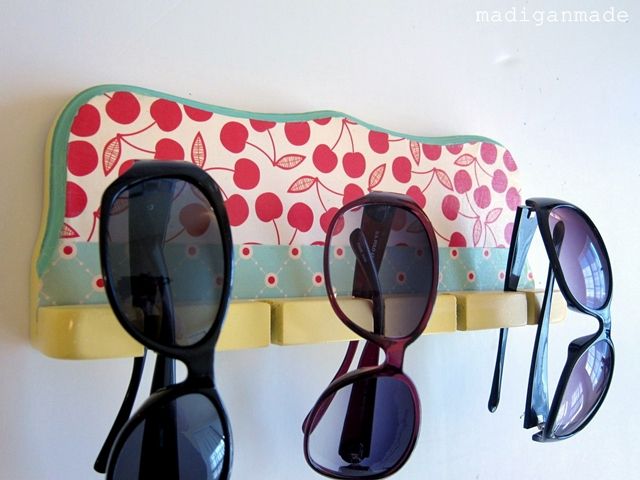 The main reason I buy cheap is because my sunglasses experience a short lifespan in our home. Part of that is because I am a bit of a klutz and have been known sit on a pair or two… or our clever little dog decides to make them her new toy. And I go cheap so I can have options!
But I desperately needed a storage solution for all my sunglasses.

Check out our front hall closet: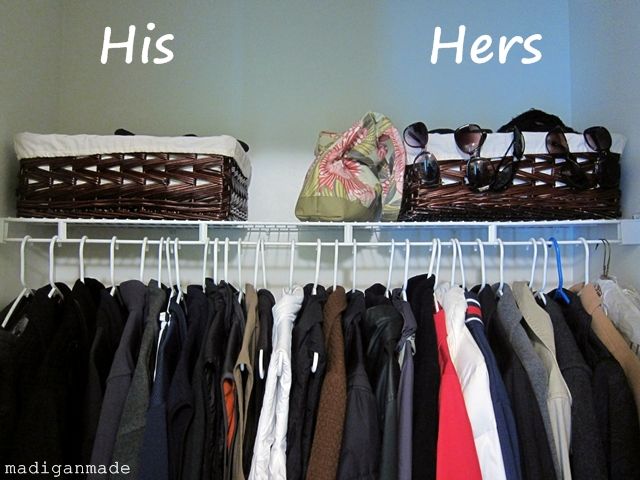 (Can you guess who is the neat one in our home? Hint: It is not me!)
I used to just throw my cheapo cheap shades over the edge of the basket on my 'side' of the closet. But they kept getting knocked out of the basket and just looked like a mess some days. (this pic is on a pretty good day)
So, I've kept my eyes peeled at thrift stores for some kind of wooden rack to hang them from. I looked at spice racks and spoon racks, but could not find the exact size and shape I wanted.
Then I found this wooden rod rack at a thrift store and it was perfect!
To transform this rack, I did the following: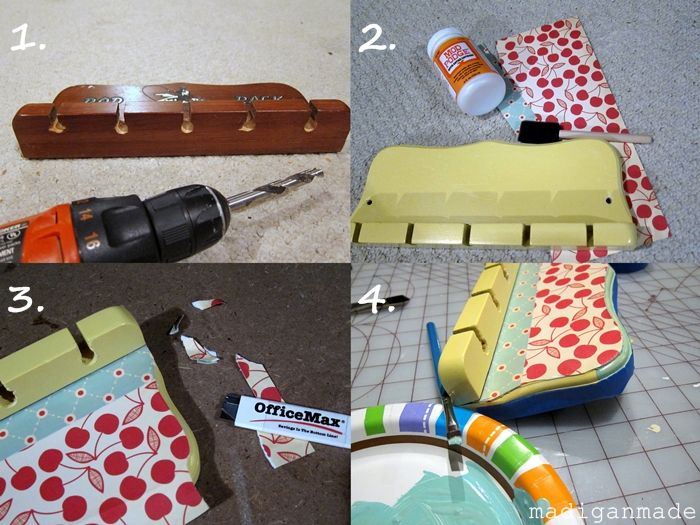 1. Using the largest drill bit I owned, I widened the hole at the back of the "notch". Then I lightly sanded and cleaned the wood. I spray painted the whole thing with a sunny yellow. (Krylon's Bright Idea)
2. I cut coordinating paper into 2 strips and used a glue/sealer (ie. Mod Podge) to adhere the paper onto the front panel of the rack. (Tip to avoid bubbles: use one layer of the glue on the wood and smooth the paper out on top of it. Allow that to dry, then spread additional layers of sealer on top of the paper.)
3. Using a blade, I carefully trimmed the paper around the edges. I could have sanded the paper off for a distressed look, but I tend to prefer a crisp edge.
4. To help 'blend' the border where the paper and wood met, I taped one edge and used some turquoise craft paint to border the paper. Then I sealed the paper and teal stripe again with Mod Podge for protection.
I hung it on the wall of my closet with Command picture hanging strips.
If you want to make one, scour those garage sales and thrift stores for odd wooden decor pieces. You probably could make a similar rack out of a spoon holder or other rack.
The one I found is nice because the notches are spaced out far enough that 5 pairs of glasses fits comfortably across. (and I have a few pair of big shades!)
I've been using the sunglasses rack for the past week and it works great! Some of my sunglasses with really thick temples need to be angled into the notches a certain way to fit, but that has not been big deal.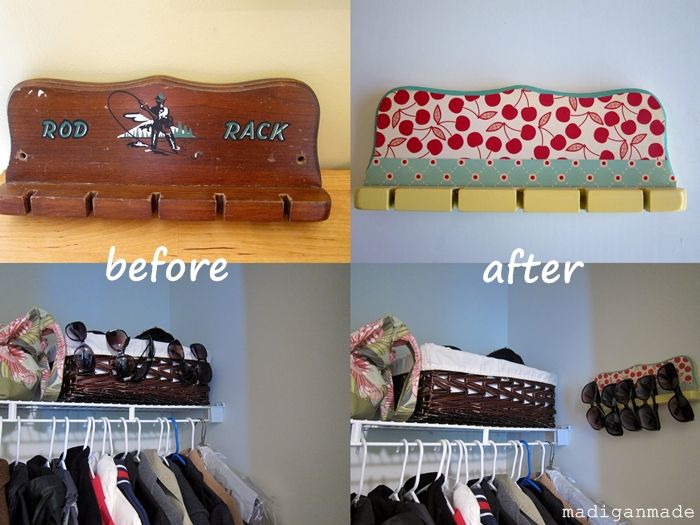 She doesn't match much in our home, but, hey, she lives in the front hall closet! It is dark and boring in there and I wanted to have a little fun with the colors. No one will see it except "us" (my hubby, me and now you!).
This little sunglasses rack really makes the space so cheery. I love the semi-vintage feeling of the all the colors and prints, too. (By the way, don't you love scrapbook paper with coordinating prints on each side?)


Whether I'm coming or going, I can't help but smile when I need to go into that closet now!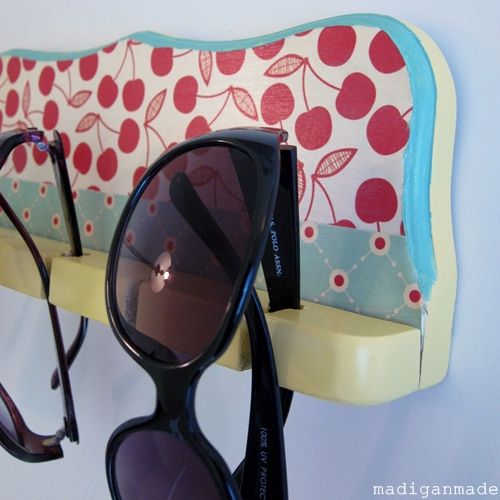 Sharing with: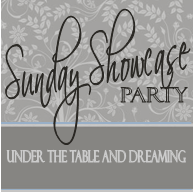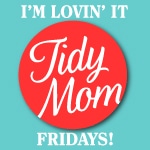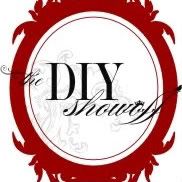 Thanks for reading Madigan Made!
Content Copyright:2010-14. Madigan Made.