Madigan made… um… yeah, I got nothing.
If you are a regular reader of this blog –
you should be expecting a few things by now.
Hellooo, July is almost 1/2 over… where is my

monthly chalkboard quote

?

And what about that

foyer reveal

I was promising?
I've been in a bit of a summer funky slump… with my projects, with my writing, with our house, etc.
I just erased the June chalkboard quote and I can't come up with what I want to write for July.
I photographed the foyer, but can't seem to get in the mood to put the post together.
I feel like a deer in headlights these days. I don't know where to start on a project. I'm at a loss for words in front of Blogger. Between that… and work… and family… and the rest of my-so-called-life… I'm unmotivated.
Since the diy blog world did not come crashing down without another post about a clever quote or a foyer before/after… I'm thinking about changing things up a little bit for a week or two on this blog.
I love blogging, but for a little bit my foggy bloggy brain needs a change of pace and some fresh ideas.
In fact – this past weekend meeting other bloggers and an impromptu Crafterminds twitter chat (#crafterminds) yesterday was what I needed for some inspiration.
I'm not going away, I promise! I've got some ideas brewing for new posts… but they may be a bit different than my normal tutorial project. Maybe a theme week? Some guest posts? Some re-posts of awesome oldies? I'm still thinking things over.
But in the meantime…. I need your help!
First – I need some suggestions for a monthly quote.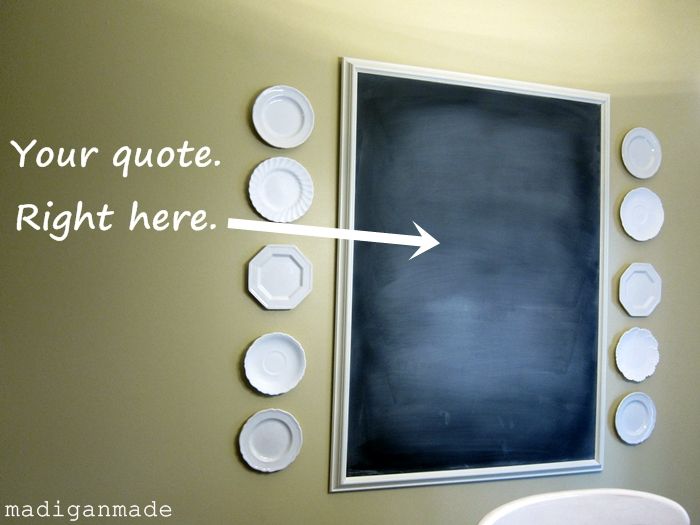 Share a quote idea! Something inspiring to get me (and other readers) moving. Or maybe something to tell us it is 'ok' to take down a notch in the summer. I don't know. Share something moving!!
Second

– I need an opinion.
On this
sunburst mirror.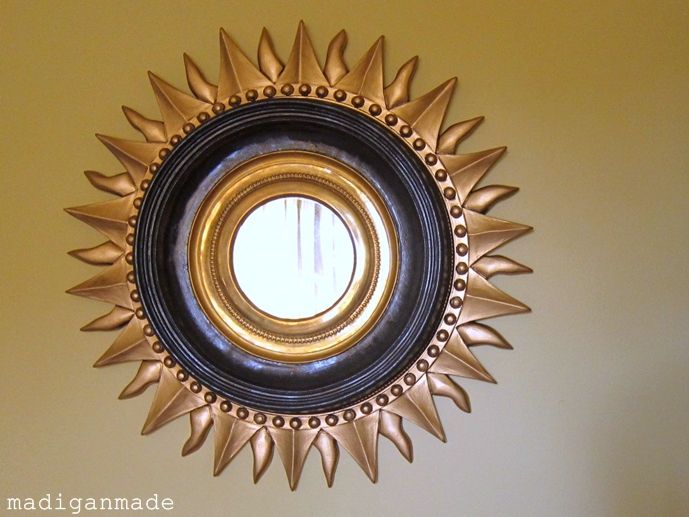 I did not intend to show the mirror to you for a few weeks. The photo is a bit dim. The mirror needs to be hung a bit lower next to the bookcase, too. I wanted to show it to you finished and styled pretty. But I'm stuck about the color.
It is actually three separate mirrors stacked together (using Command hooks). Pretty sweet, right?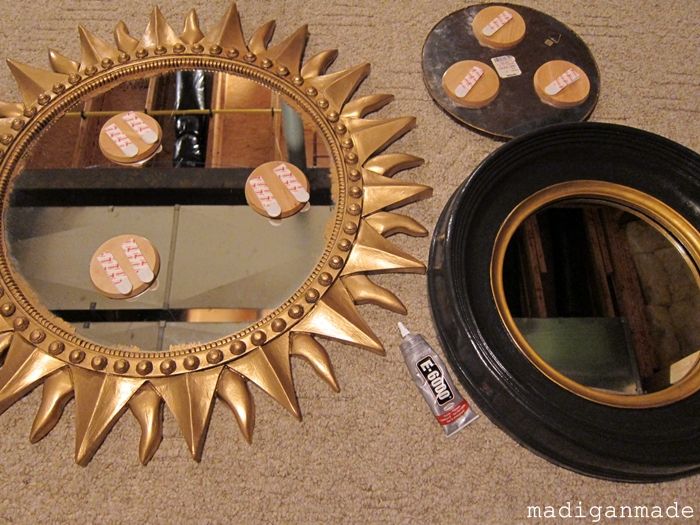 I already had the black round mirror and recently found the big one and small one at garage sales… on the same day, at two different houses. What are the chances? Thrifty fate, I tell ya!
But I'm not in love with all the gold. Don't get me wrong, I'm loving touches of gold lately… but this is almost too bright.
I already used 2 coats of antiquing glaze on the outer sunburst.
I'm debating whether I keep going that direction….
OR change it up entirely and paint the outer sections glossy white for some relief?
I tried to edit the photo to show you what it might look like white.
Squint and you might get the idea.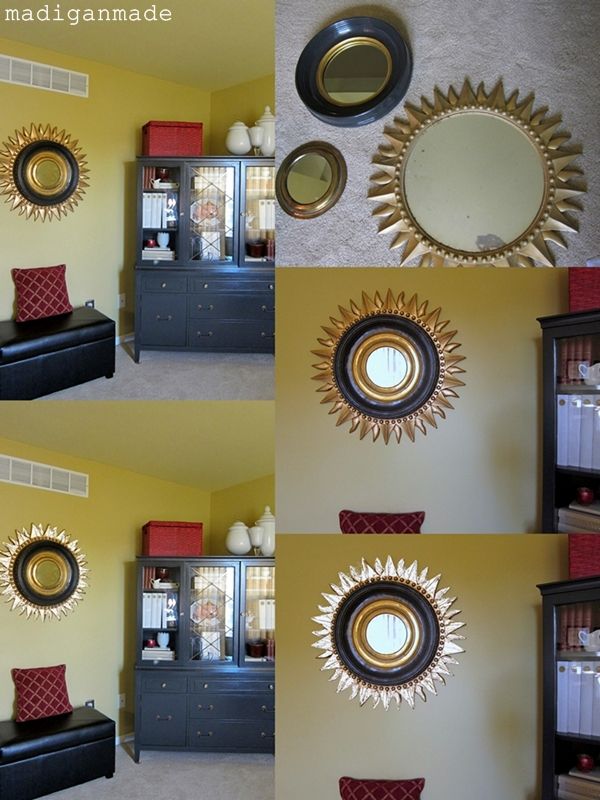 I have a lot of white accessories in the bookcase that could tie the mirror and bookcase together.
But is white, black and gold too many colors on a mirror?
My mom's vote was to antique/age the sunburst more. Thoughts?
What do you think? Feel free to leave a comment OR fill out the form below.
I need your help.
Remember, deer in headlights…
Thanks for reading Madigan Made!
Content Copyright:2010-14. Madigan Made.