Madigan made…. individual frozen brownie sundaes in a jar.
The feedback I received from y'all yesterday about my sardine/avocado dish was mixed. Actually, I did not get much feedback at all… But I expected that would happen. Sardines aren't for everyone and I was initially hesitant to try them, too. (oh well, more for me!)
After that lack of response, I'm hoping today's post will get a resounding "yum" from the majority of you.
It's dessert, how bad could it be?
This is the fourth installment of Summer Lovin' with NO Oven Week here at Madigan Made.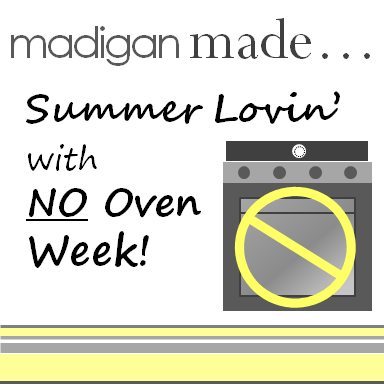 This week I'm bringing you several recipes for the summer. What do all the recipes this week have in common? You do not need to step foot near your stove!
They also are simple and easy (which is pretty typical of the food ideas I bring you).
I did not go near the stove because I bought store bought, already baked brownies from the grocery store.
I didn't even bother opening and baking a boxed mix. Gasp! I know.
But the brownies are going in a sundae… and I did not want to turn my oven on. If you want to turn yours on and bake up a batch, be my guest!
If you read blogs, I'm sure you've noticed the "cute food in a jar trend". Cupcakes in a jar. Eclairs in a jar. Pies in a jar. Salads in a jar.
The trend is clever because the food is already served for each individual. And let's face it, everything looks cuter in a small package. Food in little jars is plain adorable.
The 'food in jars' concept inspired this dessert. I did not have the time (or money) to find little glass jars. But I did spy some 9 ounce clear plastic drink glasses and thought that they would work to serve individual desserts.
Ice cream sundaes seemed like a natural and easy choice for me.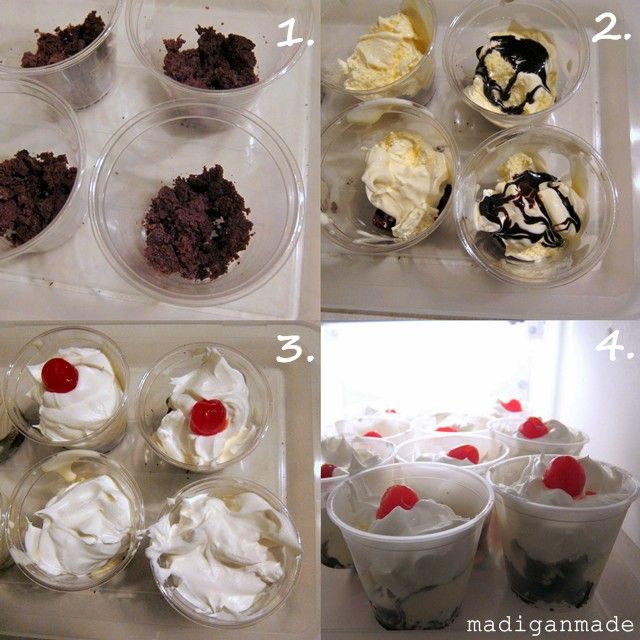 To make them:
I layered crumbled brownie pieces, a small scoop of vanilla ice cream, chocolate sauce, whipped topping (like Cool Whip) and a maraschino cherry in each cup.
I lined a tray with the sundae cups and popped the tray in the freezer.
When we were ready for dessert, I pulled the trays out. The whipped topping and cherries were a little stiff from the freezer. But after about 10 minutes, the treat thawed enough to easily enjoy!
So, whadda say… is this post a 'yum'?
(crossing-my-fingers)
Did I redeem myself from the sardines?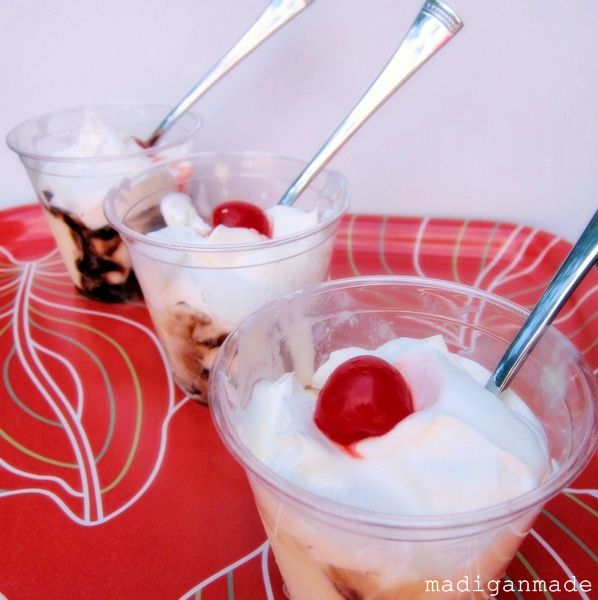 P.S.
Jess from Frugal with a Flourish is on maternity leave and asked me to "fill in" today on her blog. I'm sharing one of my favorite wall art projects. Please go visit me over there today!
Sharing with: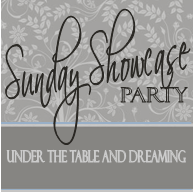 Thanks for reading Madigan Made!
Content Copyright:2010-14. Madigan Made.