Madigan made… starfish framed art for the beachy bathroom.
Summer's not quite over yet… want to see a beach inspired project?
Yep, I'm finally getting around to showing you another master bathroom project. It's only been about… oh… five months! Since this is a beachy bath inspired by a beach movie scene, I figured I'd better show you this artwork before the summer is over.
You already saw the inspiration and paint color… and the beachy glass gem art…
Here is another simple art project I made for the opposite wall of the room.
I'm sure you've seen this idea before: mount a starfish on top of a flat surface to 'frame' it. I'm pretty sure the first time I saw and fell in love with starfish used as decor was at either The Lettered Cottage or the Shabby Creek Cottage. It is a simple idea that I love. A grouping of framed starfish can look so chic and classic.
But what my starfish are framed on? Any guesses?
C'mon, look a little closer…
They are movie projector cases!
Tell me they are not the coolest!?
I spied six metal cases for a buck a piece at a thrift store about a year ago. I was instantly drawn to the beautiful shade of gray blue. Knowing that we'd someday redo our bath in a blue color, I snatched them up.
Don't worry, I saved the interior movie reels for another project… they were too fun to not to use!
To make these 'frames', I glued a clothespin to the back of each cover. (I used wood glue to secure the pins closed, too)
Then, I used more glue and attached a starfish (I got mine at a craft store) to each cover.
To hang the "plaques", I used Command picture hanging strips on the clothespin and wall. (Note – a few kept falling down. I think the angle on the clothespin was pulling at the hook and loop. But if I turned the strips attached to the horizontally instead of vertically, they did not fall.)
A small mother-of-pearl tray with a few shells and glass gems sit on top of the commode.
I love the simple and graphic impact of this grouping. I think starfish can be both cottage and modern.
The watery glass gem frame on the other wall was a subtle reference to the beach. These starfish plaques are a more literal translation.
I love the fall and can't wait for cooler weather… but I'm so happy to have this little beachy corner in our bath.
Sharing with: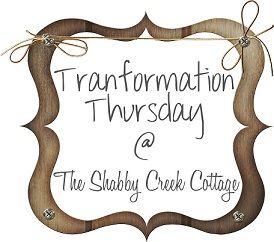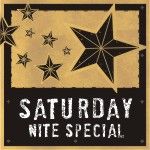 P.S. Don't forget: Please consider becoming a Google Follower or Facebook fan of Madigan Made!
Once we hit 1000 Facebook or Google Friends – the 1000 Followers Meet & Greet starts! AND at the end of all of it, I will formally introduce myself. (Did you know Madigan was not my real name?? )
So join in and share you, your blog or your handmade shop with my readers!