Madigan made… SEO tips about using good text anchors to link back.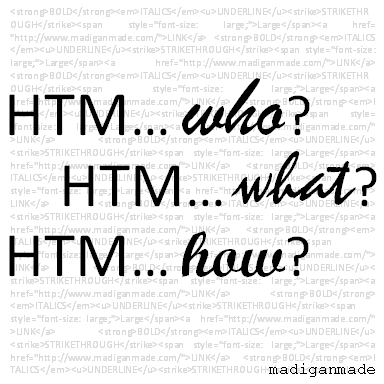 I know. SEO? (a.k.a. search engine optimization)
Does the topic make your head spin? It does for me!
Well, it is Tip or Trick Week this week. If you remember, I teamed up with four other great blogs and we are sharing a bunch of tips and tricks all week.


Today is MY day to share a tip! And I wanted to share a blogging tip about SEO.
What is SEO? In a nutshell, SEO involves ways that you can help search engines find your posts. This can be done through key words, tags, photo names, etc.
Disclaimer: I am not an expert on SEO. Far from it, in fact!
I actually had the pleasure of hearing Tara Ziegmont from Feels Like Home give a talk at a recent local blogger workshop about SEO. Her session blew me away! She shared so much great information. While I did not understand everything Tara was talking about… I came away with some solid new tips.
BTW – Tara has a series about SEO tips on her blog, if you wanted to make your head spin learn even more about SEO!
But today I wanted to focus on one of the points that Tara reviewed: using clear text anchors in your links. I did not realize the value of this tip till I heard it from Tara.
It is very important to create good internal links on your own blog back to older content. Those key words in the links help search engines find your posts and helps your own SEO.
And I think it is equally important to link out to other sites in this manner, too.
Sure, you are helping improve their SEO, but what's wrong with that? I'm a firm believer in bloggy karma! What goes around, comes around. If more people followed these examples for linking to others, we'd all help each other in the long run.
Not only that… but proper linking is a polite thing to do, too!
(And if you don't link at all to your inspiration and photo sources… that is a whole other topic that I don't even want to get into today. Bottomline: you should link back… to the original source, too!)
But wait… what is a good link?
Well, I thought I'd give you a few examples to illustrate what is a good text anchor for a link.
And I asked two of my Tip or Trick Week comrades if I could use their projects and photos to show you what I mean. (And go check out both of their projects… I love them!)
First, let's take a look at Jenna's recent easy fall centerpiece.
Which linking option do you think is better?
(look at the text I used below each photo)
Option A:

5 minute autumn centerpiece ( via )
Option B:

Answer: Option B is better.
Lesson to learn here: Avoid generic words for your text links.
Linking by using words like "via" or "here" or "source" or "Pinterest" are ambiguous and do not tell search engines much about that link.
It would be better to at least connect that link to the blog's name. I think that this is the way that I see most bloggers linking to other sites.
But that kind of link is still not ideal. The text in the Option B link has Jenna's blog in it, but there are no key words from her post.
SO, what is the BEST way to link to a post?
Hint: Use descriptive key words to link to a post. Let me use Diane's recent stencil project as an example.
Option C:

Option D:

Answer: Option D is BEST.
See the difference? Option C just linked to Diane's blog name. The second option is descriptive and includes key words.
So, whenever you can (and it makes sense in your post): use good text anchors to link back.
What's the take home message to all of this? Why are good text anchors so important?
– When other people link to your post…
… that link building helps improve your clout and SEO standing about the topic.
– When other people link to you using good key words and text anchors…
… it is awesome and SEO

gold

!
You want to be an awesome blogger, right? Then spread the SEO love!
Link back (

internally and externally

) and use those key text anchors!
If you wanted even more blogging tips and advice, be sure to check out my other reviews of these topics:
– 7 Way to Get Your Blogging Mojo Back.
– 8 Important Tips Every Blogger Needs to Know.
– 10 Techie Tutorials for the Average Blogger.
– How to Avoid Blogging on the Trend Bandwagon.
And if you missed any of the other tips going on this week, the lineup of tips on our blogs includes:
Monday: Jenna, SAS Interiors – Paint
Tuesday: Sandra, Sawdust and Paperscraps – DIY
Wednesday: Diane, In My Own Style – Decor
Thursday: Me, Madigan Made – Blogging
Friday: Brittany, Pretty Handy Girl – Tools
Be sure to stop by tomorrow here OR on any of the other blogs above.
We are hosting a five-blog-wide link party and hope that YOU will share one of your tips or tricks!
It can be about anything… cooking, DIY, crafting, decorating, blogging, etc. It just needs to be a tip!
See you then!
Thanks for reading Madigan Made!
Content Copyright:2010-14. Madigan Made.