Madigan made… finally figured how out to make a cowl scarf!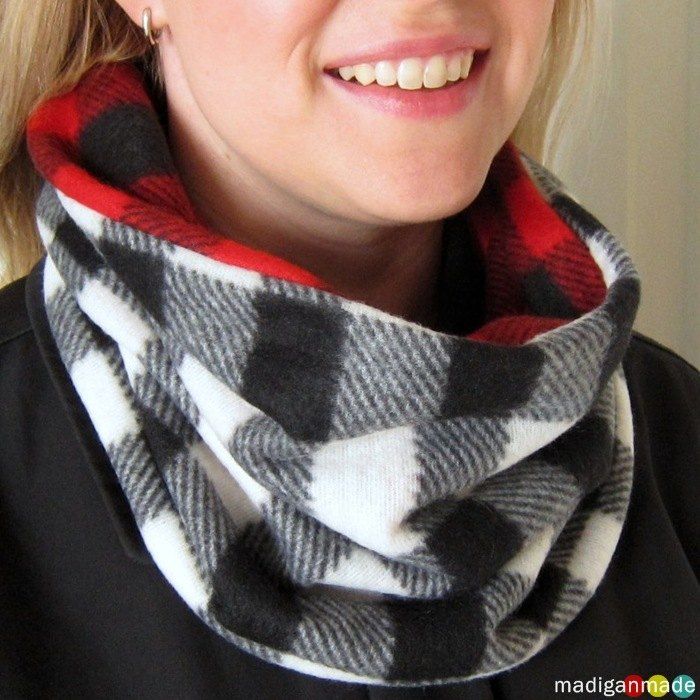 See my cute scarf and big smile?
That's not at all like the sad face I had last winter… where I failed miserably to make a reversible cowl.
Today is Day Four of Simple Scarf Week and I couldn't get through this week without figuring out how to make a reversible scarf!
(Did you miss my cowl scarves from sweaters, the t-shirt infinity scarf or my fluffy pleated fleece scarf? Go back and check them out, too!)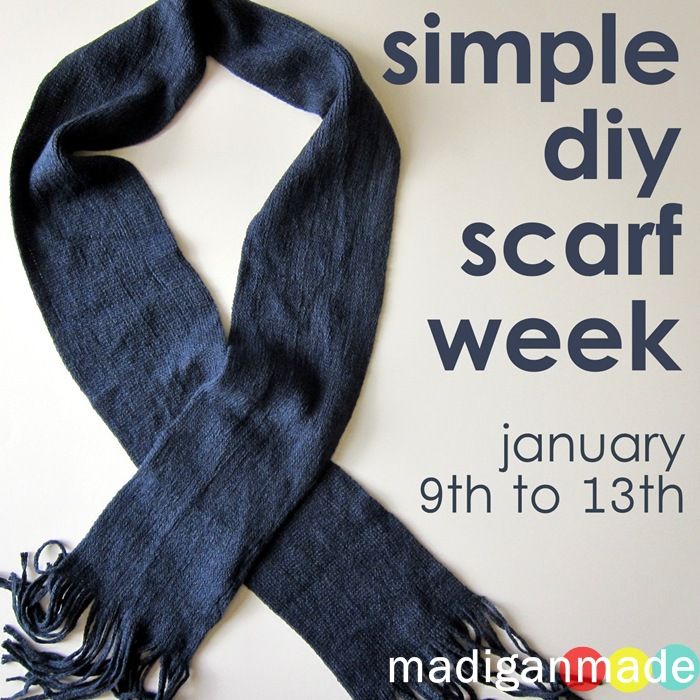 I've been on the look out for fun plaids or prints that I could use for my reversible scarf reattempt.
So when I saw these contrasting checked scarves at the dollar store, I snatched them up and knew they could make a cute reversible scarf!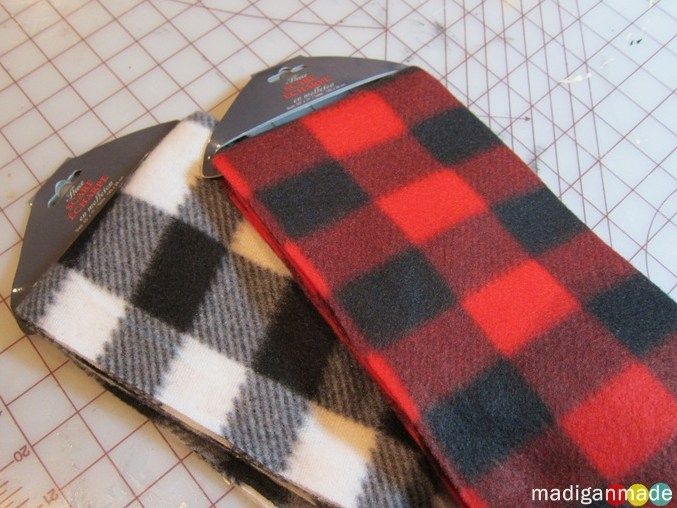 I'm seeing buffalo check prints used more and more these days.
I know… The print can border on a little 'lumberjack', but I think it also can be a lot of fun in the right application.
Let me show you how I figured it out how to make this cowl…
Supplies:
2 strips of fleece (mine were ready-made scarves that I cut down to about 32" in length and they were about 12" wide)

Sewing machine

Coordinating thread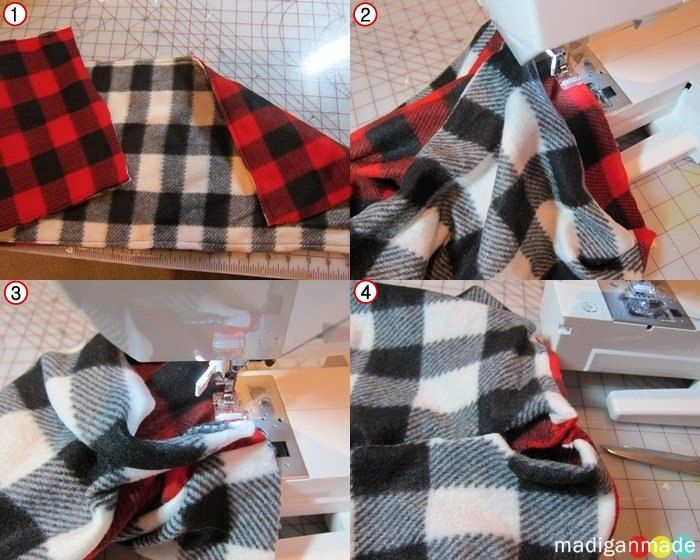 How to sew a reversible cowl scarf:
With the 'good' sides facing each other, stitch the two lengths of fabric together by sewing down each longer side. It will create a long tube of fabric.

Turn the scarf tube right side out. Match the fabrics up at the ends. Start to stitch the tube ends together from the inside. Warning: It will be a little awkward to sew it this way, but worth it. Be careful to line up the seams of tubes, especially where the fabrics change.

Continue to stitch all around the edge of the tube end… and at some point you will run out of room to stitch with your machine as the tube seam starts to close up the scarf.

You should have a couple of inches in the seam still open… you can sew the opening closed with an invisible seam by hand or just run that section through your machine with a narrow seam allowance that shows on the outside (it was not as pretty as an invisible seam, but that is what I did!).
Turns out, this was a pretty easy scarf to sew! My hang-up last year was how to seamlessly connect the ends of the scarf to create the cowl. I'm not sure why I did not think about this closure method for the cowl scarf last winter. I think I was trying to make the process harder than it had to be.
But…it doesn't matter because now I have a cute black, white and red scarf to enjoy this season!
My favorite part about this scarf? I can wear it two ways!
See… a white and black cowl… then *bam*… flip it around and I have a red scarf!
Yes, it doesn't take much to amuse me!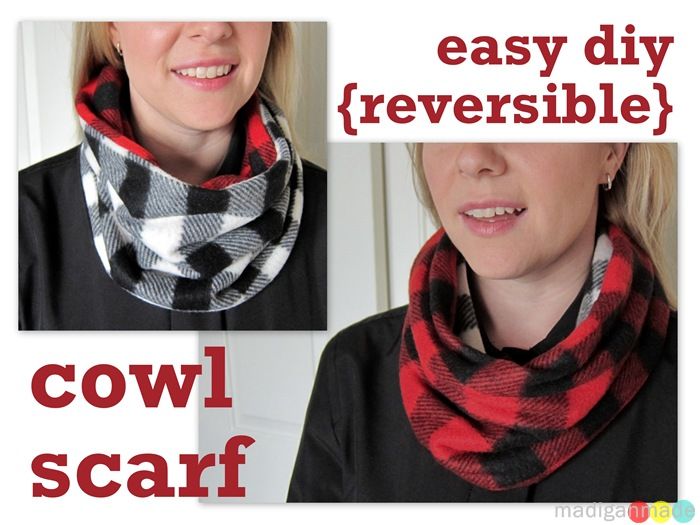 Tomorrow is the last day of scarf ideas for Scarf Week… and if you follow me on Facebook or Twitter, you may be able to guess what the post entails.
Get ready for tons of DIY scarf inspiration!!
Ready to make your own scarf?
I love my sewing machine and highly recommend it for even the beginner sewist!
Thanks for reading Madigan Made!
Content Copyright:2010-14. Madigan Made.