Madigan made… fun, pink crafts for Valentines inspiration.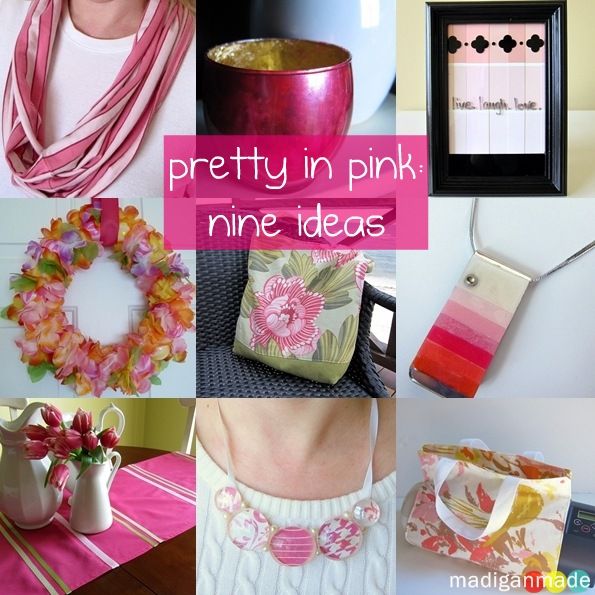 I'm working on a few little Valentine's crafts to show you soon. But after all of that Scarf Week fun last week, I need a little creative break! I have to confess… it can be a ton of work to post a new craft every day! (Don't know how some of you do it!)
So, I thought I'd take a moment and share some 'sweet' inspiration for the upcoming holiday.
Valentines Day doesn't have to all about red hearts.
I'm a little partial to pink, myself. Sometimes, just displaying a group of pink objects or making a pink craft can get you in the mood for the holiday.
Here are nine cute pink crafts from the past to inspire you (or your sweetheart):
P.S. Have you heard of SOPA? It is a law being proposed on Capital Hill and it could dramatically affect websites online, including your favorite blogs. Click on the image to find out more and ways you can help.
Thanks for reading Madigan Made!
Content Copyright:2010-14. Madigan Made.