Madigan made… a painted gold sea shell necklace charm.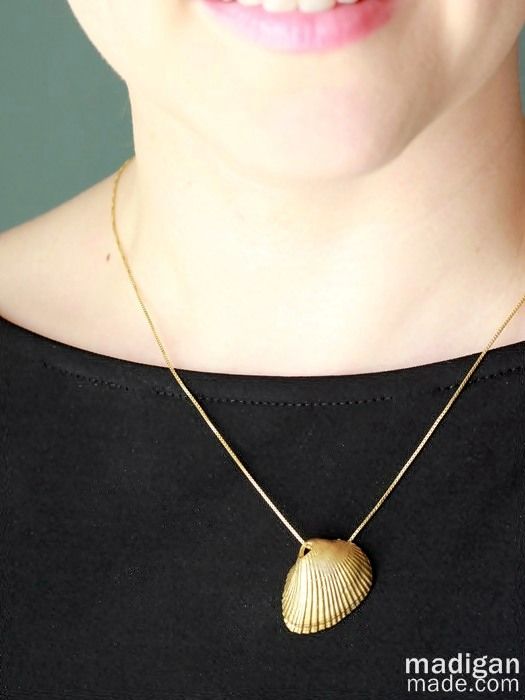 Conversation you might have overheard on my last vacation:
Hubby: "Why are you picking up so many little sea shells today?"
Me: "Um… free craft supplies?!?" (duh??)
I don't know about you, but my husband and I enjoy vacationing at the beach. Over the past six years we've been fortunate to be able to get away to Mexico, Florida, and Maryland. (and the NJ shore is not far for us, too.)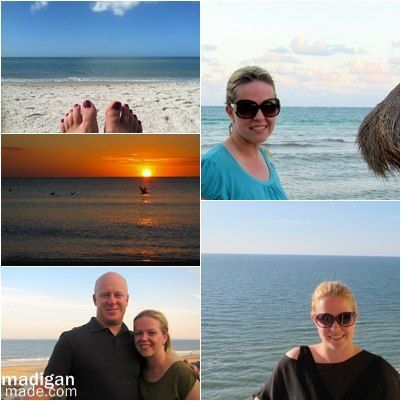 And my suitcase always returns home a little heavier from these trips due to my beach combing habits! I'm always on the lookout for pretty shells of all different shapes and sizes. They are great for home decor and crafts.
Have you noticed that some sea shells naturally have small holes in them? Well, I've thought that opening would be a perfect way to turn a little sea shell into a jewelry charm. Let me show you how I made mine…
(NOTE: If you did not have a shell with a hole in it, you might be able to use an electrical drill. Please only attempt it if you are comfortable using that tool to carefully drill your own hole.)
How to make a seashell into a keepsake charm necklace:
Step one: Gather your supplies for the shell necklace.

Find a small sea shell with a hole in it. Make sure it will fit on a necklace you already own. Then, all you will need is gold craft paint (I prefer a liquid gold leaf paint since it mimics the look of metallic hues well and does not show brushstrokes) and a paint brush.
Step two: Paint your sea shell.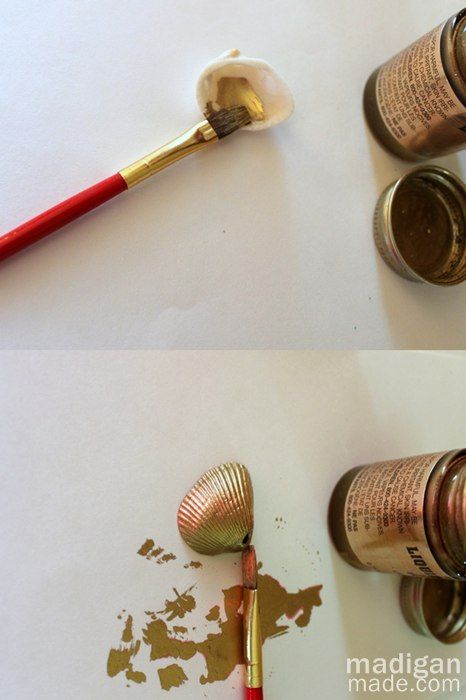 Paint the back of your shell. Allow that to dry and then flip it over and paint the front of the shell. After it dries, you could seal the paint (if you wanted to) but I just strung the shell on my necklace and wore it.
It is that easy and so pretty!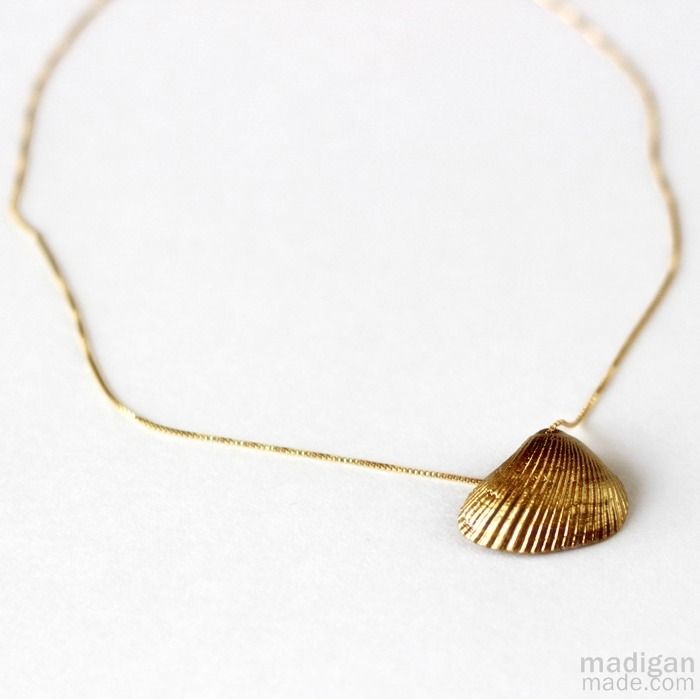 If you felt a little more daring… you could use a couple of different sized shells on the same strand. They could nestle on top of each other for a stacked and layered look. But I prefer the simple, single shell.
And I love that when I wear it… I will be reminded of our trips to the beach!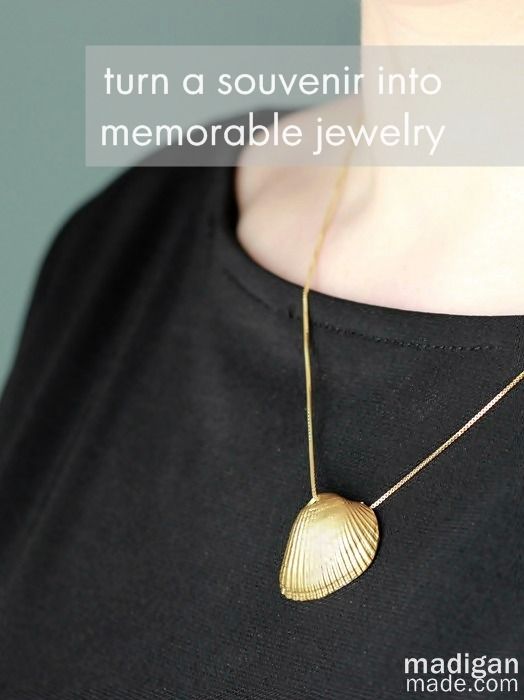 I'm sharing this post with link parties here:
Home Stories A2Z, Today's Creative Blog, Tatertots and Jello
Thanks for reading Madigan Made!
Content Copyright:2010-14. Madigan Made.