Madigan's SIL made… a cupcake display for Easter.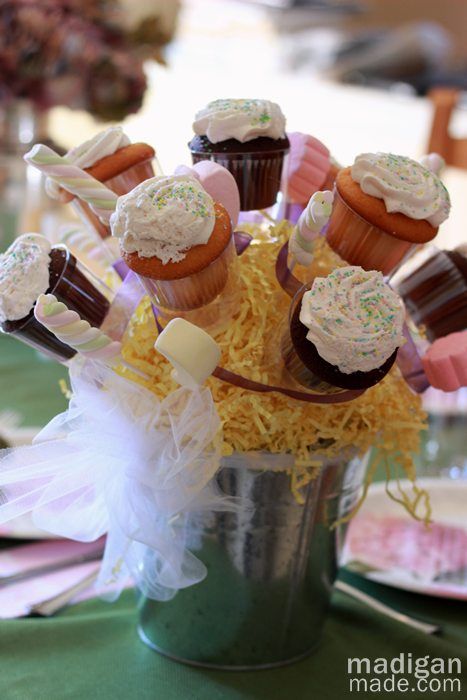 My sister-in-law never ceases to amaze me with her creations. Remember the cute fruit bouquet I showed you last summer that she made?
Well, for Easter she brought this adorable dessert and I had to snap a picture of it to show y'all.
As I understand it, my SIL glued a large Styrofoam ball into a tin bucket and covered it with yellow paper grass filler. Then she used the tops of dollar store wine glasses as cupcake holders in the Styrofoam! She also stuck fun marshmallows onto lollipop candy sticks to add into the mix.
Isn't this cupcake display so cute? If you changed the colors, it would be a great centerpiece idea for any holiday!
Thanks for reading Madigan Made!
Content Copyright:2010-14. Madigan Made.