Madigan made… Ben Franklin Crafts a feature!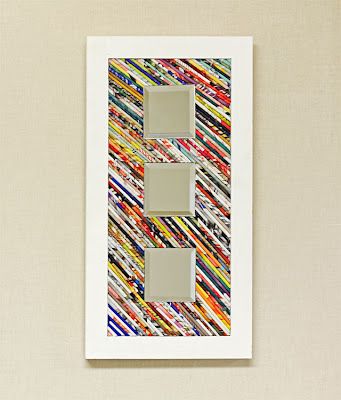 TGIF!!
Time for another guest feature.


Billie Jo at Ben Franklin Crafts created this colorful framed mirror using rolled magazines and Mod Podge!!
The frame was time consuming to put together, but used a fairly simple process. I love how this craft recycles old materials, too.

Check out the full tutorial for this rolled magazine frame for more details.


---
Want to be featured on Madigan Made?
Please don't hesitate to submit an idea!
I am ALWAYS on the look out for great ideas to feature here on a Friday.
Thanks for reading Madigan Made!
Content Copyright:2010-14. Madigan Made.