Madigan made… Dans le Townhouse a feature!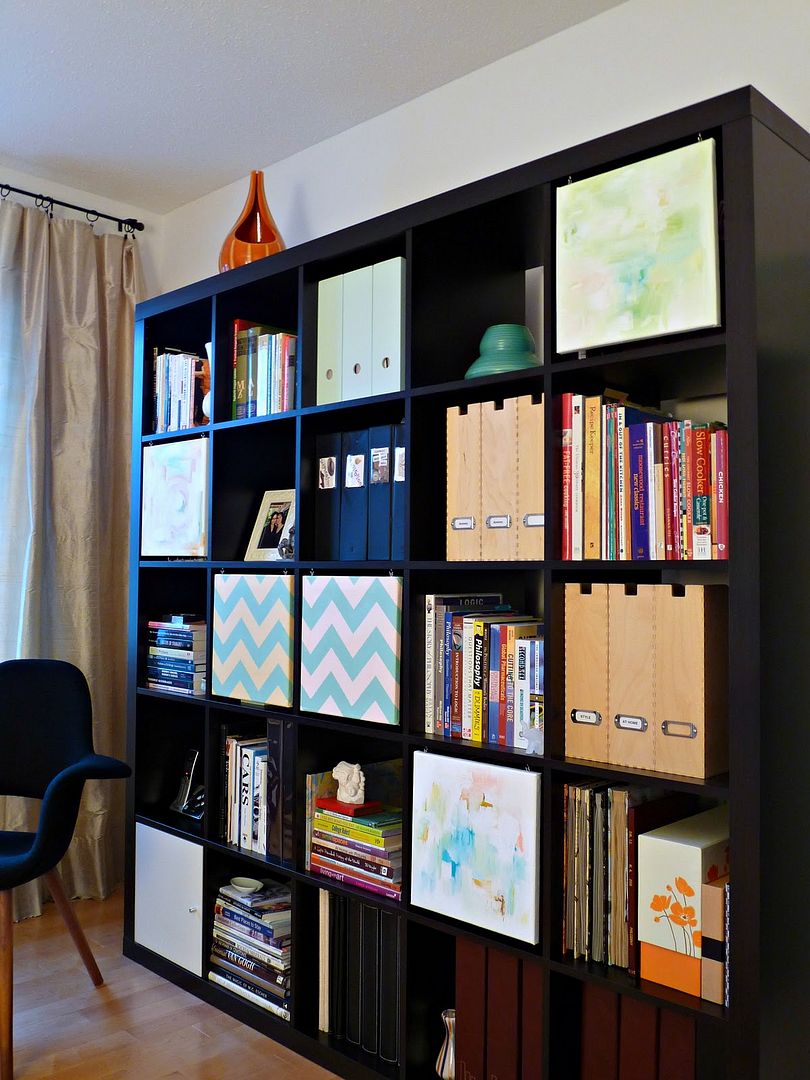 Yay! Friday!
Time for another reader feature:

I love good storage ideas and I love a great IKEA hack!
Tanya from Dans le Townhouse came up with a clever way to hide some of the open shelving of her Expedit bookshelf. She used prestretched canvases (that she decorated herself) and hung them in front of some of the cubicles. So simple!
Check out Tanya's artful bookshelf storage solution!




---
Want to be featured on Madigan Made?
Please don't hesitate to submit an idea!
I am ALWAYS on the look out for great ideas to feature here on a Friday.
Thanks for reading Madigan Made!
Content Copyright:2010-14. Madigan Made.