Madigan made… felted golf ball vase filler.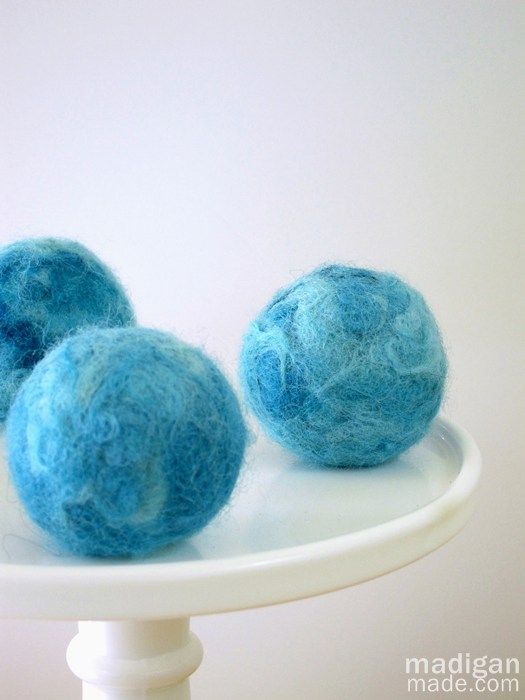 I've always wanted to try to make felted rocks. They look so simple, yet pretty.

Remember when I made my golf ball vase filler and was given materials to craft with as a part of a crafty challenge? There were a few felted golf balls in that mix. I didn't get to felt rocks, but felting these golf balls with wool is a similar idea.

Well, as promised, I thought I'd share with you more details about how I made them. The sources I used for the process were a felted rock tutorial at Lil Fish Studios and another set of felting instructions at Resurrection Fern.


Now, I should disclose that this was my first experience felting objects. My first two wool spheres ended up having thin spots of wool. By my third golf ball, I figured out the basic felting process. I'm certainly not an expert at felting, but this is how I made mine…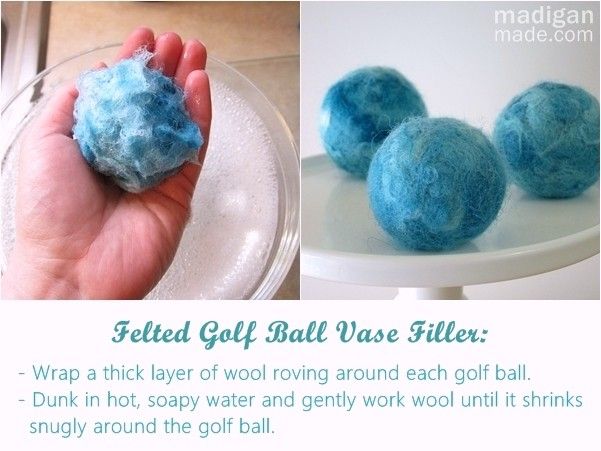 The supplies I used included a bowl of hot, soapy water, a small pack of felt roving, a plastic bag and three golf balls.

First, I arranged several layers of wool on the counter. The surface area needed to be big enough to completely wrap and cover the spheres. I laid down 3 thin layers of the wool strips in alternating directions (perpendicular to each other).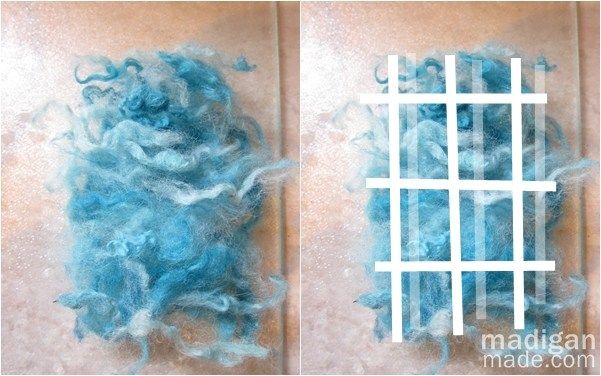 Next, I gently wrapped the wool around the golf ball. I felt for any thin spots as I did this and rearranged the strands if needed.
Then with the wool wrapped around the sphere, I dunked it in hot water. I did this a few times… Without really doing anything to the wool. The wet wool started to shrink a little around the golf ball.


Next, I dipped the wool into the water and carefully moved it from one hand to the other for a minute or two. I kept re-dipping it to keep the wool warm when I needed. After awhile, the wool slowly started to tighten up around the golf ball. At one point, I was able to start rubbing and working the wool a little more.

After more manipulation, the wool really became snug around the object. I found a plastic garbage bag and wrapped it around the golf ball. Using the bag's surface, I was able to work and rub the wool quickly without catching the fibers. This helped the wool become smoother after several minutes.

Finally, after the wool was very tight around them, I rinsed the golf balls in cold water and allowed them to dry thoroughly.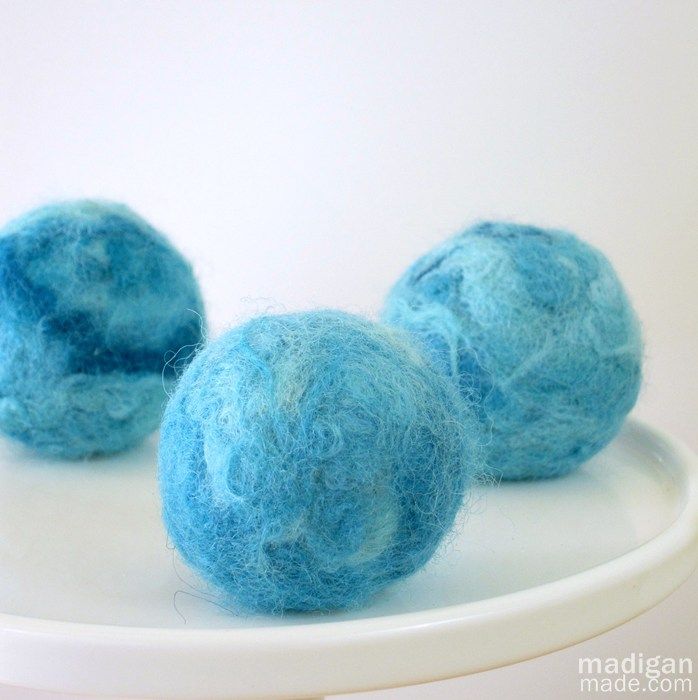 I love the way they look! The felted golf balls were a nice addition to the bucket of vase filler. I can't wait to make more of these… I think they would be pretty for fall in autumnal colors.


Sharing with:
House of Hepworths and Tatertots and Jello
Thanks for reading Madigan Made!
Content Copyright:2010-14. Madigan Made.