Madigan made… a chip-n-dip into a jewelry storage solution.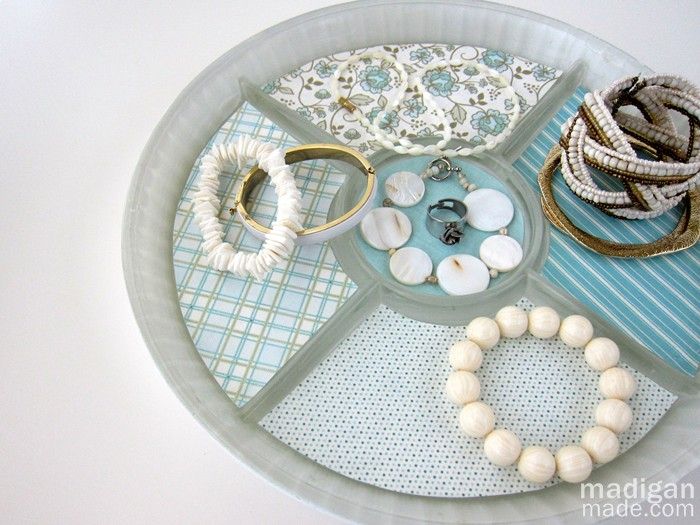 Cute storage? Yeah, it makes my heart go pitter-patter, too.
I don't know about you, but I struggle BIG TIME to keep my jewelry neat and tidy. I find bracelets here… necklaces there. I rarely can find the piece I'm looking for when I need it.
Well, I saw this crystal chip-n-dip serving tray at a thrift store and figured that it would make a great tray for my bedroom. I loved the divided sections for sorting stuff and I thought it would work for my jewelry.
But… it was not that cute.
So, I just attacked the tray with spray paint and Mod Podge to make it pretty!
How to make a divided serving tray to organize your jewelry:
Step one: Gather your supplies.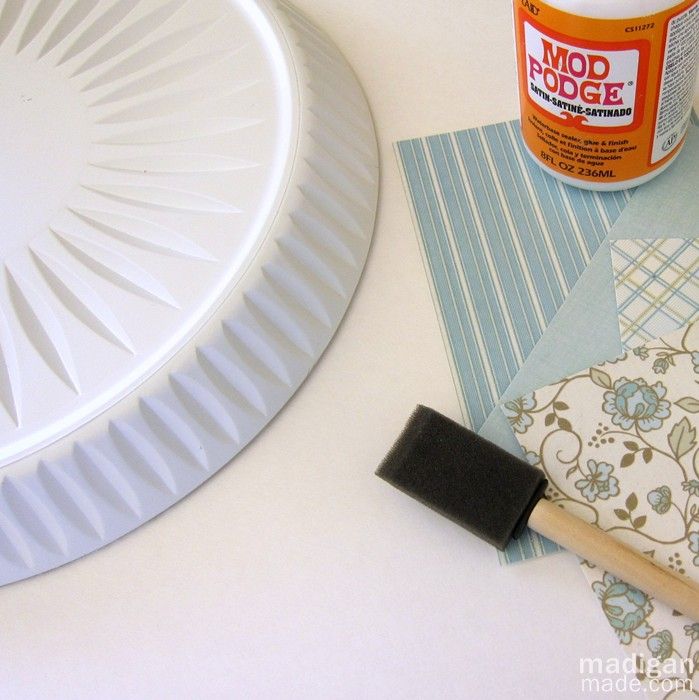 Glass chip-n-dip tray

Spray paint

Tracing or printer paper

Pretty scrapbook paper

Scissors

Pencil

Mod Podge

Foam brushes

Small, clear, self-adhesive cabinet bumpers
Step two: Paint the bottom of the tray.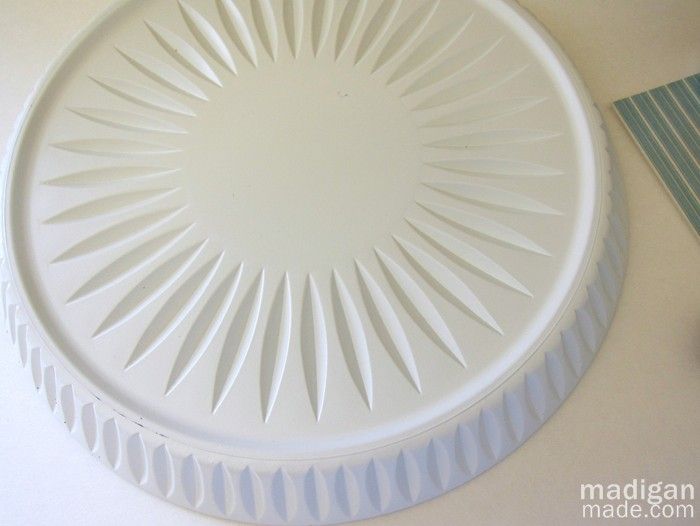 Clean the glass tray thoroughly. (I ran mine through my dishwasher AND cleaned the surface with isopropyl alcohol) With the bottom of the tray facing upwards, cover the glass with several light coats of spray paint until it is completely painted. Allow it to dry and flip it over.
Step three: Create a paper template for each section.
Use printer paper to create a template for each interior section of the tray. This may require a little trial and error to get the shapes right. Once you do have a workable draft, use that shape and trace it onto the 'good' pieces of scrapbook paper. Cut out each shape.
Step four: Adhere each piece down with Mod Podge.
For each section of the tray, brush a thin layer of decoupage on the glass and place the cut paper shape on top. Press down and smooth out any bubbles that may appear.
Step five: Add more decoupage layers for protection.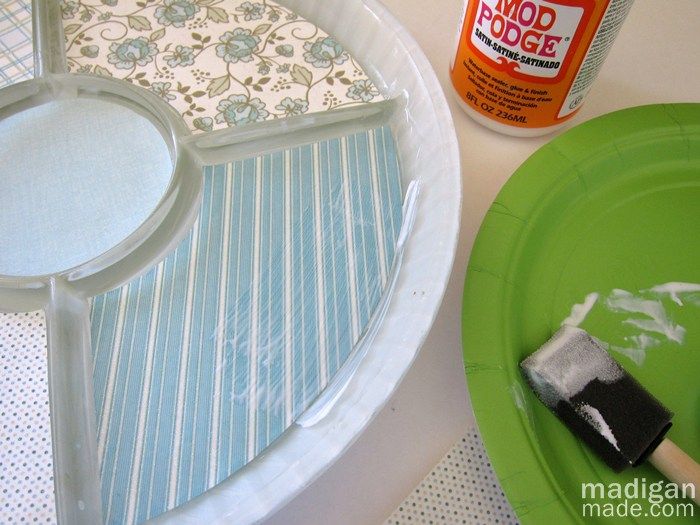 After all of the sections of the tray are covered with paper and the glue is dry, brush 1-2 coats of Mod Podge on top of the paper to protect it.
Step six: Place bumpers on the bottom of the tray.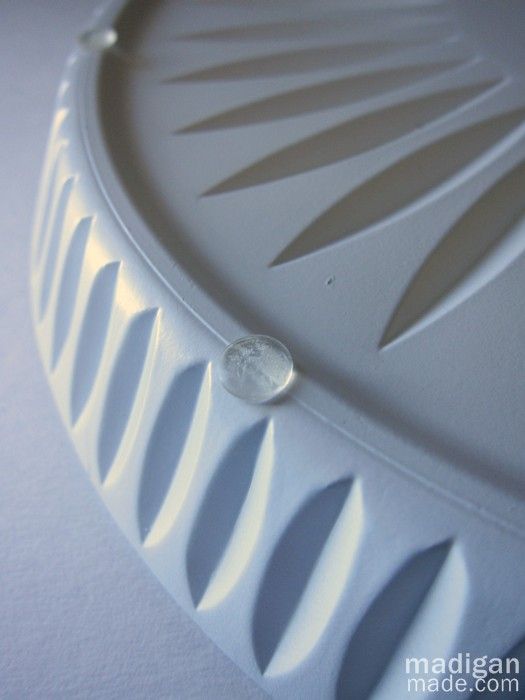 Adhere several (I used eight) bumpers to the bottom edge of the glass to help the paint from chipping.
Step seven: Find your jewelry and enjoy!
After the Mod Podge is dry and fully cured, you could seal it with an acrylic spray paint… but I just went ahead and started to use it (after scavenging my room to find all my baubles!). I couldn't wait! 😀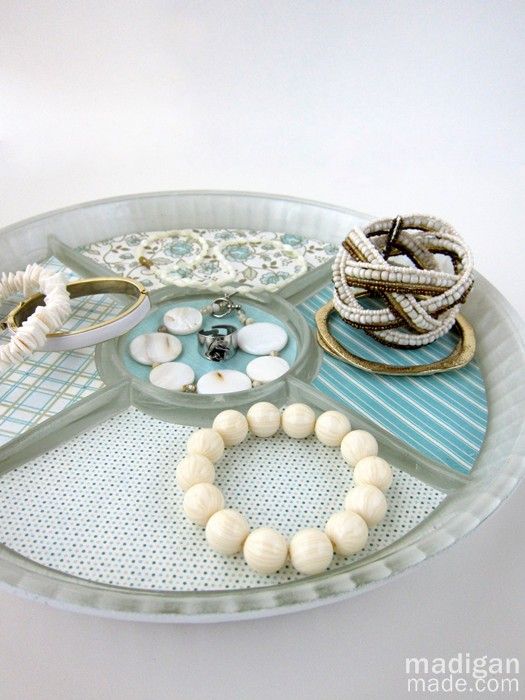 I love having this pretty tray to organize my stuff! The pattern and colors of the paper are so spring-y.
Do you like cute storage, too?
I'm sharing this post with:
Thrifty Décor Chick, Tatertots and Jello, Today's Creative Blog
Thanks for reading Madigan Made!
Content Copyright:2010-14. Madigan Made.