Madigan made… a list of blogging tips at Crafterminds today!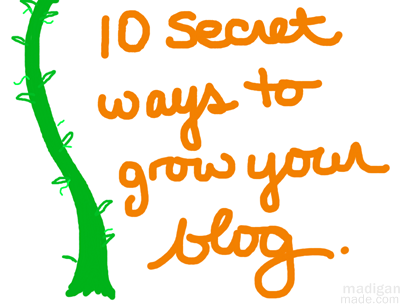 Do you want to know how to grow your blog? I'm sharing a few tips on this topic over at Crafterminds today!
And I'll warn you… these hints are not secrets. You probably already know most of them. The tips are tried and true methods for growing a blog!
Join me over on Crafterminds for the scoop!
Thanks for reading Madigan Made!
Content Copyright:2010-14. Madigan Made.