Madigan made… mini bunting, a new quote and a thank you.
This weekend marks the unofficial start of summer.
But it is also a time to remember and be grateful, too. I thought Memorial Day was a good time to update my kitchen chalkboard. I'll leave this wonderful patriotic quote up for the month until the 4th. (If you are new to this blog, I try to update my chalkboard about once a month and change out the décor for the season.)
Love this quote:
"I like to see a man proud of the place in which he lives. I like to see a man live so his place will be proud of him." – Abraham Lincoln
And if you were curious about the chalkboard décor, I hung a white tin star with ribbon and attached it to the back of the frame. I then draped two old scarves around it to look like mini bunting.
Simple and just enough, don't you think?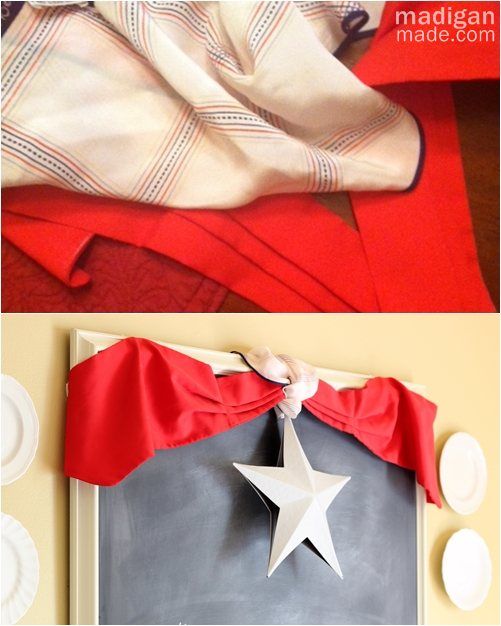 But more important than chatting about the decor, we should take a moment this weekend and remember.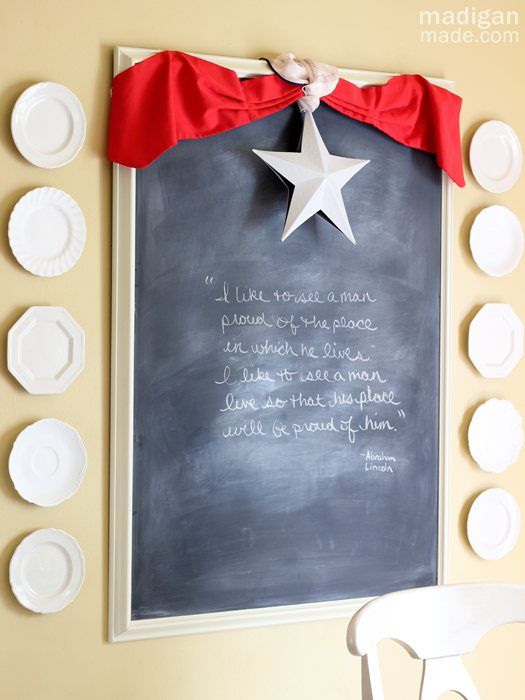 To everyone that has sacrificed for our country…. thank you. We are so proud and so grateful.
Thanks for reading Madigan Made!
Content Copyright:2010-14. Madigan Made.