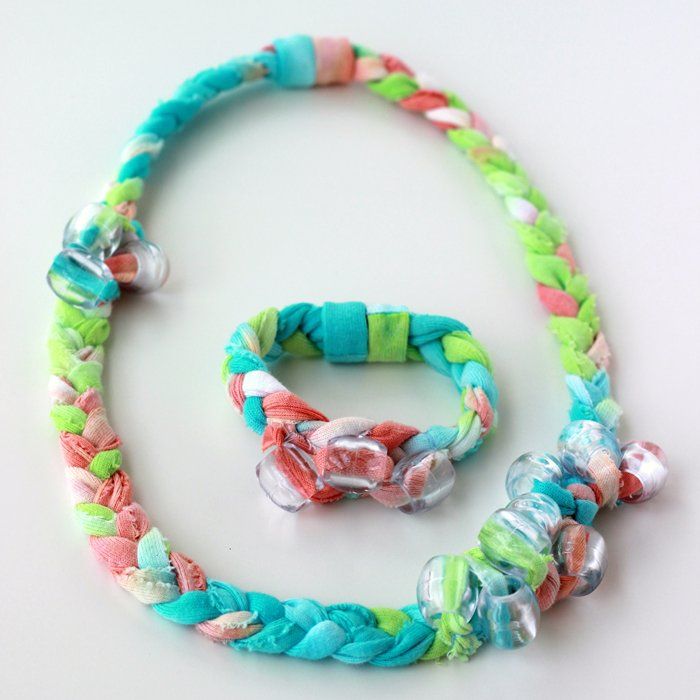 Remember tie dye? That messy craft you did at camp or with scouts that involved a bunch of steps and soaks?
Well, I recently tried my hand at tie dye again when Tulip sent me one of their easy tie dye kits. All I had to do was mix their dye with water and I could create my own fun print!
I decided to make a fabric necklace and bracelet and I love how the colors blend together in these pieces. (and yes, those are more ponytail holder beads on there, too!)
Since this was an inexpensive project to make (all you need is an old t-shirt and a few craft supplies), Heather from Dollar Store Crafts asked me to share the tutorial on DSC!
You can find my full post disclosure here.
Thanks for reading Madigan Made!
Content Copyright:2010-14. Madigan Made.