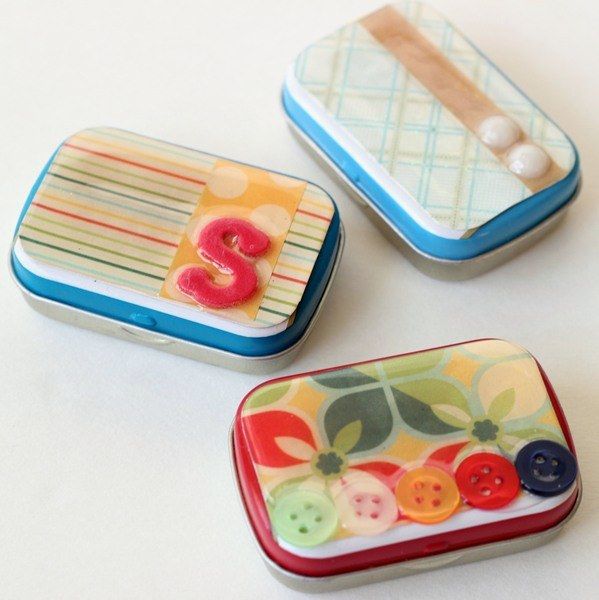 What happens when you combine a need for cute storage, an obsession for tiny mint tins and a love for recycled crafting all together? Well, you get sweet, wee containers to hold your favorite little things!
These tiny cuties were inspired by my DIY business card holders that I made from the standard size mint tins.
I'm sharing the tutorial with Amy's readers over on Mod Podge Rocks! today. Come join me and learn how to make one of your own… you know you want one!
Thanks for reading Madigan Made!
Content Copyright:2010-14. Madigan Made.