Madigan made… Truly Lovely a feature!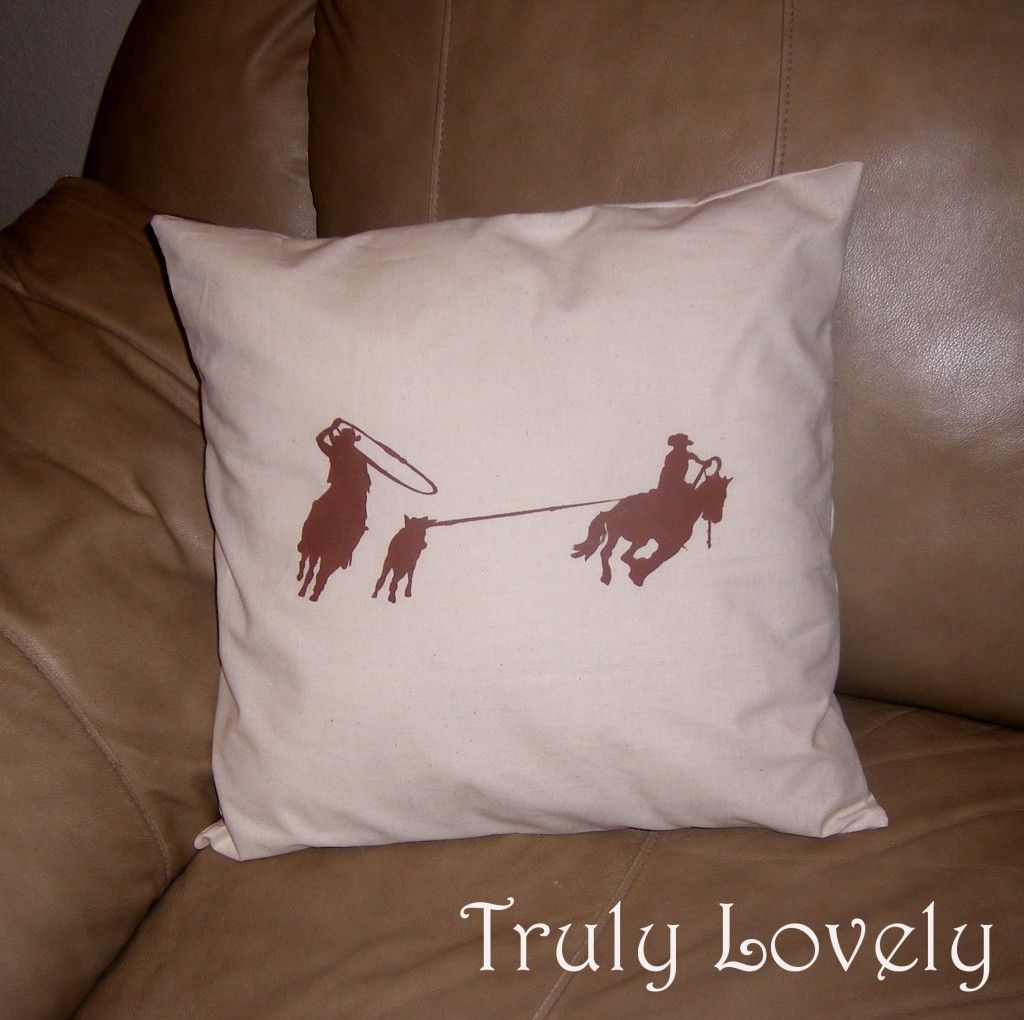 TGIF!!!
It's Friday and time for another guest project!
Kassi at Truly Lovely made this personalized DIY throw pillow using a vinyl stencil and craft paint. So simple!
You could make a plain pillow match your décor using any stencil, but Kassi chose a western theme to coordinate with her living room.
Check out Kassi's painted and stenciled pillow at Truly Lovely!
---
Want to be featured on Madigan Made?
Please don't hesitate to submit an idea!
I am ALWAYS on the look out for great ideas to feature here on a Friday.
Thanks for reading Madigan Made!
Content Copyright:2010-14. Madigan Made.