Madigan made… a simple hydrangea bouquet.
In eastern Pennsylvania, whenever I see hydrangeas in bloom, I know that the official start to summer is right around the corner.
I have a very large, white hydrangea bush in our yard and I used some cuttings to make a bouquet this weekend. I added a few, big hosta leaves in the mixture, too.
This is not your traditional round or globe-shaped hydrangea. It is called an oakleaf hydrangea. The blooms are white and longer versus round. At first, I was disappointed to see that the bush did not have the typical pink, round blooms… but I've grown to love this plant instead.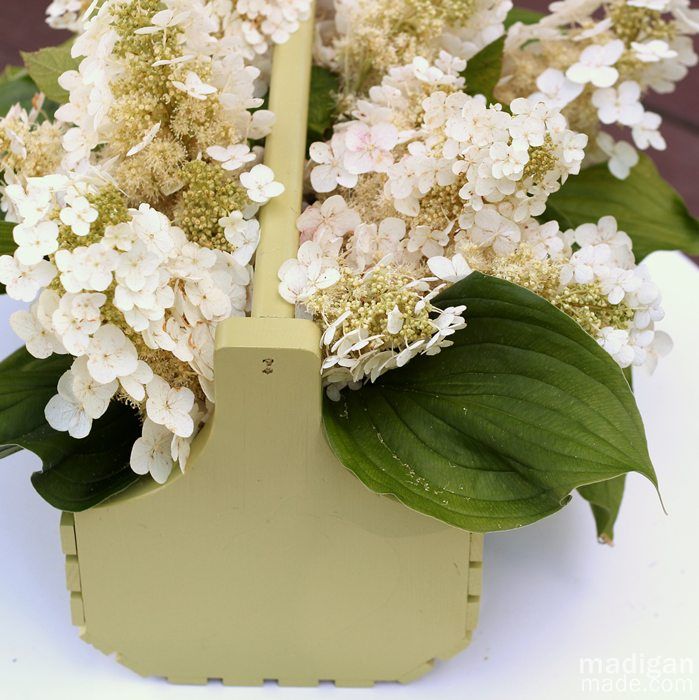 I love the simple white flowers and they seem to bloom longer than the average hydrangea plant, too.
Recognize the basket? Yep, it is my upcycled picnic cutlery caddy! With some containers for water in the center, it is the perfect vessel for showing off these big blooms.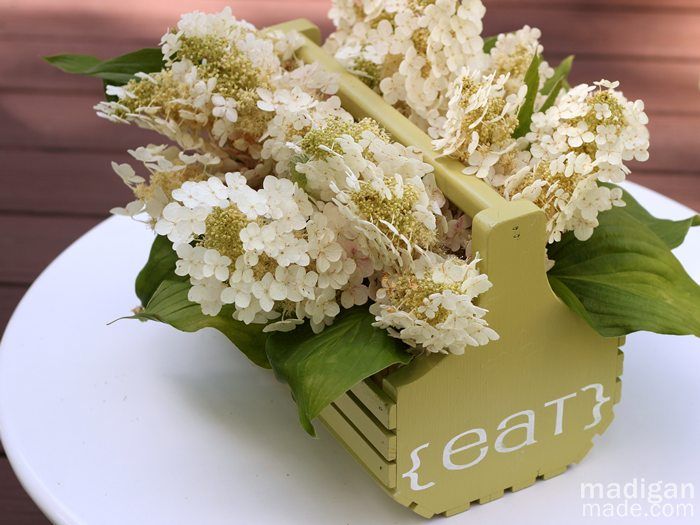 Besides the warm weather… What is your signal to the start of summer?
Thanks for reading Madigan Made!
Content Copyright:2010-14. Madigan Made.