Madigan made… a roundabout journey to orange, green and turquoise.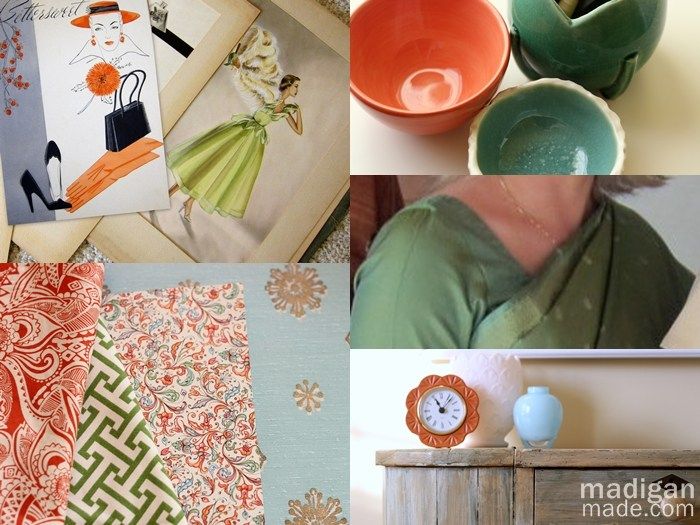 How do you pick a color palette for a room? It is random or do you have an inspiration and plan? I've been inspired by the beach…. and a movie… and fabric… and my china.
I haven't touched much on my study / guest room / blog office in awhile. If you remember, this room holds special symbolism to me… it is the room I had hoped would be our nursery someday. While we are always hopeful, this room is unlikely to hold children any time soon. I've come to the realization that we can't keep this room 'in limbo' anymore and I need to live for today.
So, very slowly this year… I've been working on projects to update this room. You've seen the desk chair update, but that is about all I've shown you so far. I thought I'd share how I came up with the room's color scheme. And in a way, I didn't really plan these colors, they found me!
When I began planning for this room, I knew the room had to be special. It needed to have personal things in it. And those important items drove me to pick this color scheme.
So, what kind of 'special things' did I want in this room? Well, the first item was my sari….
Betcha didn't know that I've worn a sari, huh? I dressed in this green sari for my brother's wedding last year. The silk is a gorgeous, deep grass green color and I love it! It is special fabric from a special day. I'll tell you more soon because I have a project I hope to show you that I made with the silk.
Aside from the sari, I own more green things. I have the photos of my grandmother's beautiful illustrations of vintage ladies. One pretty green lady with a fan… and another retro woman in orange. I loved them both and wanted to keep them together.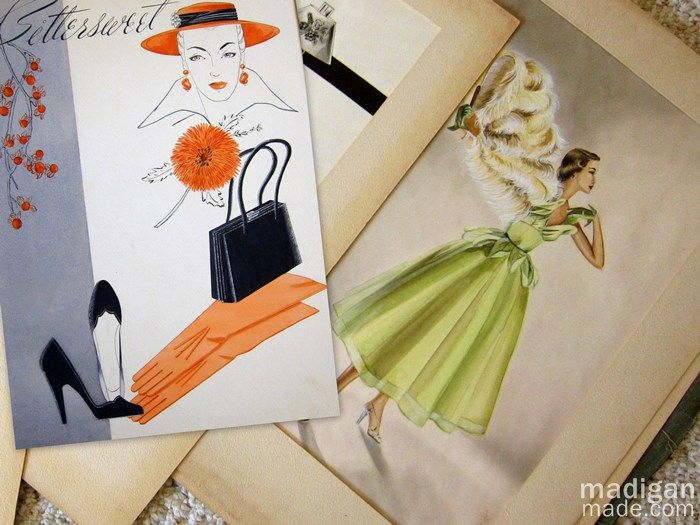 So, there was the second color I wanted in the room: orange.
I know what you are thinking: Orange and green?
Well, it is a preppy combo and certainly very Irish. But how was I going to work with these colors without the décor looking like sports team paraphernalia? I wanted to add a third color to help balance things out.
And after some experimenting, I decided that I really liked the look of these colorful bowls and vases together. So, the third color was going to be a light, turquoise blue.
That is why I chose to recover my desk chair in this mid-century, vintage turquoise fabric.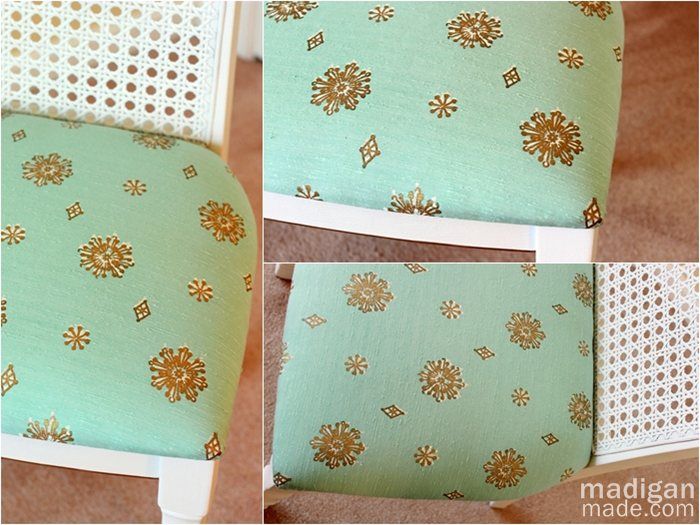 And my grandmother's old sewing table has a soft, pale green, lime finish which seemed to belong in the room. I added a few orange and blue accessories on top to see if I liked the colors. I was not 100% convinced about the combination…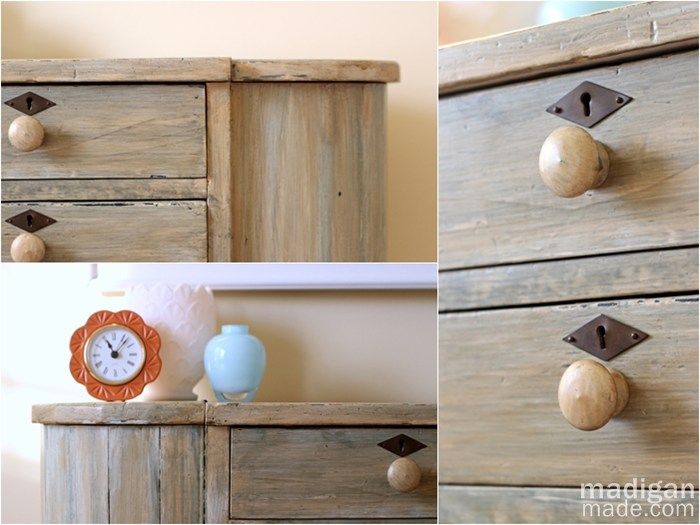 But I kept seeing this turquoise, orange and green combo everywhere I looked… like on my dog's collar!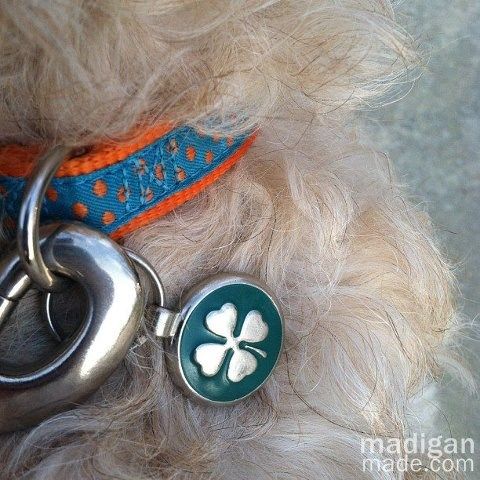 … and then I found this scrolling scrapbook paper with all of the colors (green, blue and orange) in it… plus some gold accents! Perfect! This paper gave me reassurance that these three colors can be combined and look pretty.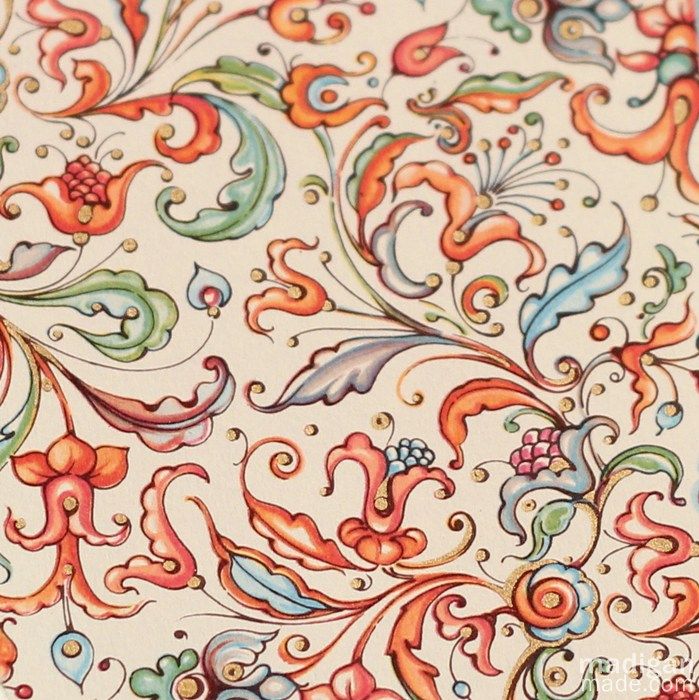 Here are some of the fabrics I've picked out so far for the room. When combined with the decorative paper, you can start to see that this color palette can work… Or it might end up looking like a hot, colorful mess!
In small doses, with lots of white to temper all of the color, I think I can make this combination work. Either way, this room will be my space and it will be filled with lots of colorful things I love and treasure. And at the end of the day, that's what matters.
So, how did you come up with some of the color palettes for your house? Did you plan the choices out…. or, like me, did they find you?
Thanks for reading Madigan Made!
Content Copyright:2010-14. Madigan Made.