Madigan made… a cute Halloween dessert idea.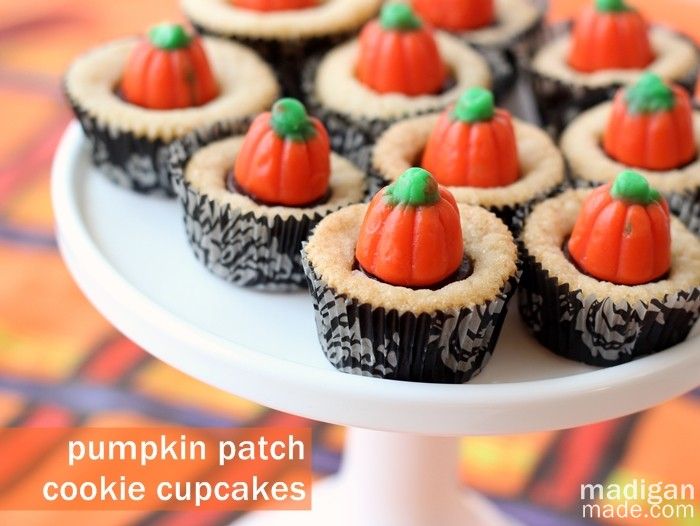 I'm a sucker for a tiny, sweet treat… aren't you? I love mini desserts (mini trifles and mini milkshakes). But really, I like anything sweet. I've told you about my affinity for coconut. If you remember, I devoted an entire week to chocolate in 2011.
And like candy corn (with peanuts!), these little marshmallow pumpkins are so hard to resist this time of year: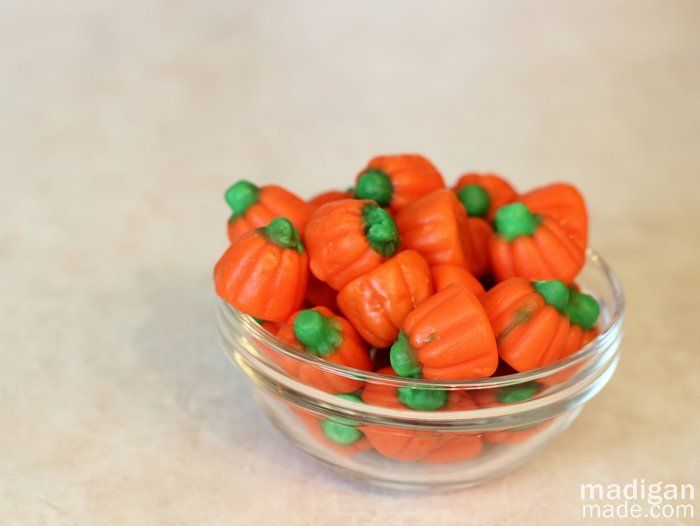 Yum!
I've wanted to duplicate my little peanut butter cup cookie cupcakes with a different type of cookie dough and candy this year. I thought I'd try sugar cookie dough with dark chocolate kisses. Then, when I saw these cute marshmallow pumpkins… I knew they would look cute sitting on top!
Don't you want to make a batch for your Halloween goblins?
Recipe for Halloween Pumpkin Cupcakes: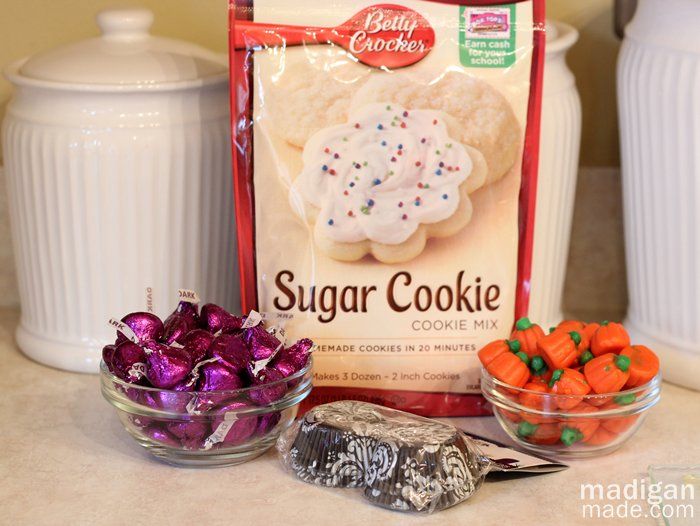 Mini Cupcake Ingredients:
1 package of sugar cookie mix
1 stick of butter, softened
1 egg
Sugar, several tablespoonsful
Chocolate candies, unwrapped
Marshmallow pumpkins
Mini cupcake liners and mini cupcake baking pans
Directions:
First, preheat oven to 350 degrees. Line the muffin pan with cupcake liners.
Mix the first three ingredients together until a soft cookie dough forms.
Take 1 rounded teaspoonful of dough and roll it in sugar. Drop each one into the cupcake liners.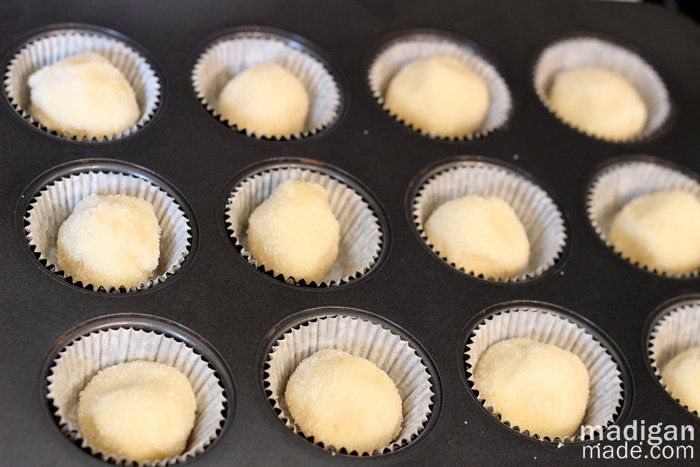 Then, bake the cookies for about 7-8 minutes. Pull out the cookies and press a piece of chocolate into each cookie.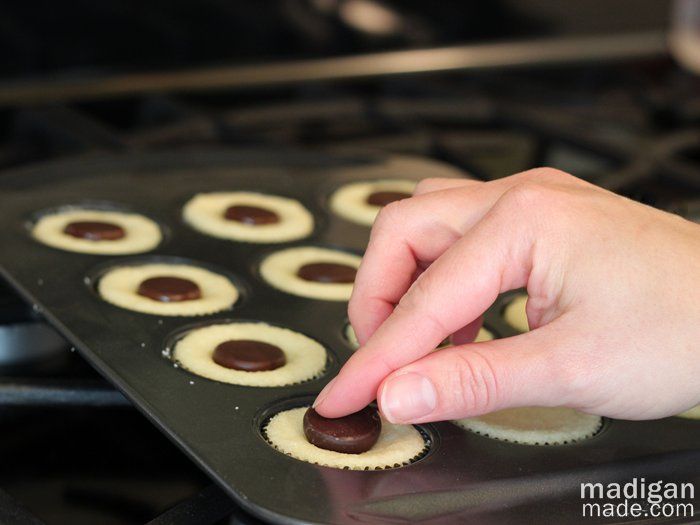 Place the cookies back in the oven and bake for another 2-5 minutes until the edges of the cookies start to turn golden. (NOTE: the baking time may vary depending on your oven and size of your cupcake pan.)
Then, remove the cupcakes from the oven and immediately press a marshmallow pumpkin on top of the chocolate pieces. The chocolate should be slightly melted and the pumpkins will stick to the chocolate securely.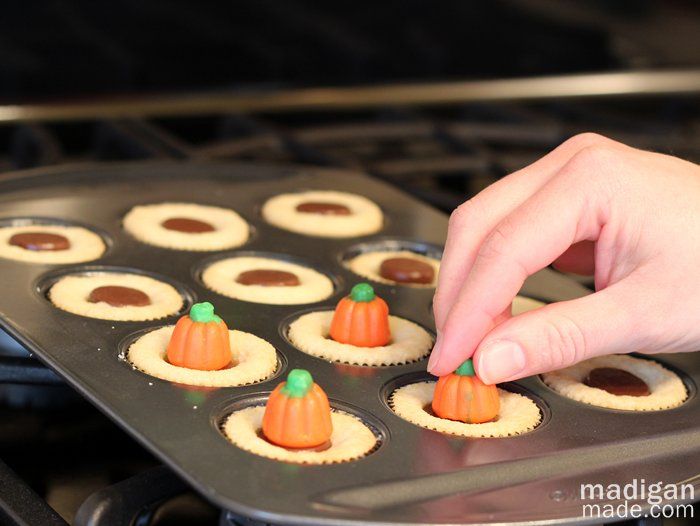 Allow the cookies to cool in the pan until you try and remove them. (Otherwise, it will be a hot, chocolate mess trying to remove them! That is why I own two mini-muffin pans to help speed up the baking process.) Makes about 3 dozen.
I love how these cupcakes look together on a plate! So tiny…like a mini pumpkin patch! (A very yummy pumpkin patch, I might add!)
Need some ideas for other cute (and creepy) fall treats and snacks? Several of my blog buds are sharing fun Halloween treats this week, too.
Check out these Halloween menu ideas:

Thanks for reading Madigan Made!
Content Copyright:2010-14. Madigan Made.