Madigan made… is no Martha Stewart.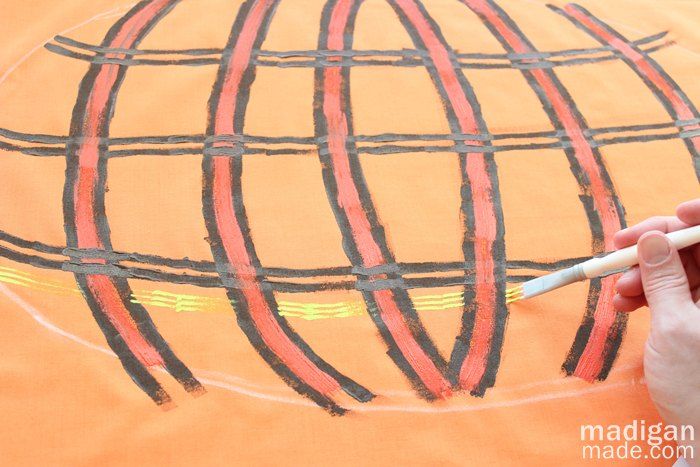 We are all human, right? We all have our craft experiments and failures. It is just a part of the creative process.
Well, my latest 'experiment' occurred when I was working on my embroidery hoop pumpkins… my first attempt at painting the fabric did not turn out as I had hoped. (which is why I ended up using stencils and they worked great!)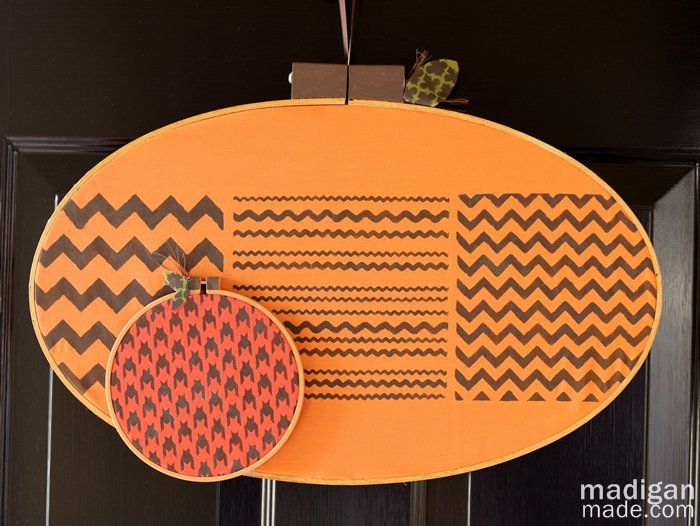 I should preface this post with the fact that I really enjoyed using the Martha Stewart paint brushes that Plaid sent me… the handles have a nice weight and the bristles are smooth and clean up easily. But you can't help user error and an unsteady hand!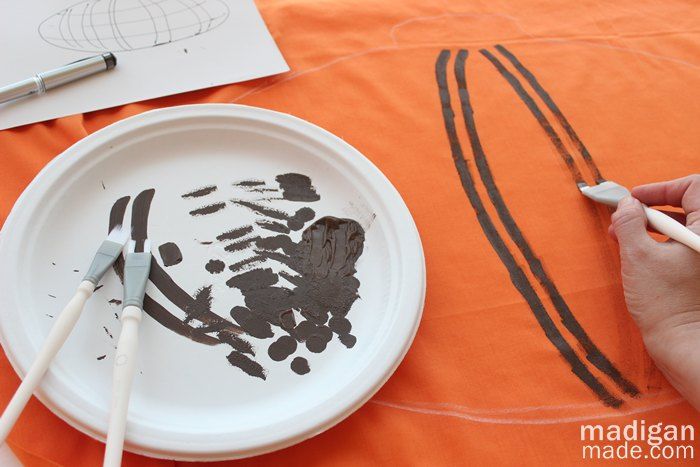 My plan was to create a plaid pumpkin to frame in the larger embroidery hoop. You can see my little sketch in the top left. It could be cute, right?
I started out using brown paint and a patterned paint brush to sketch out my pumpkin ribs. I became concerned when the lines looked a little wobbly and uneven.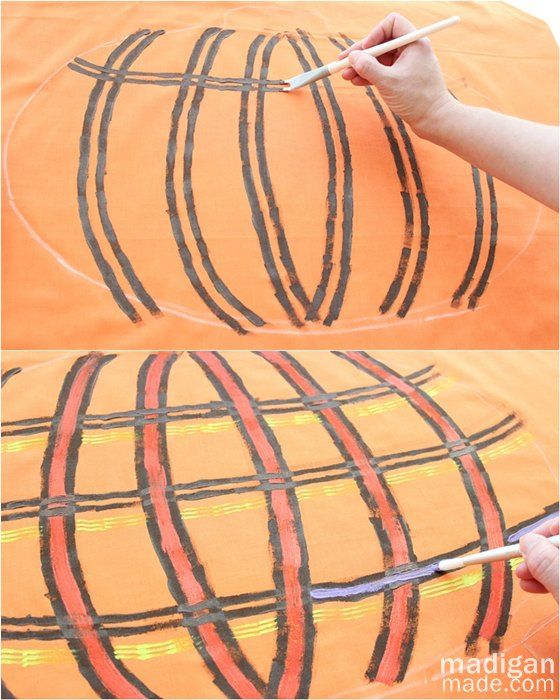 But despite my horrible looking lines, I kept going. I'm not sure why I kept painting, but I was hoping that it would look better once it was all finished. Maybe a little shabby chic or something?
Yeah, it just looked shabby! Hey, we all can't be Martha, right?
But there is a silver lining to this story! When I was looking for a background to photograph my pumpkin cookie cupcakes… my eyes landed on this fabric in my office. Perfect!
The experimental plaid doesn't look so bad as a blurred background, right?
How about you… have you had an project fails lately?
Thanks for reading Madigan Made!
Content Copyright:2010-14. Madigan Made.