This is a Sponsored post written by me on behalf of Sharpie® for SocialSpark. All opinions are 100% mine.
Madigan made… a gift tag from an electrical switch cover & Sharpie® markers.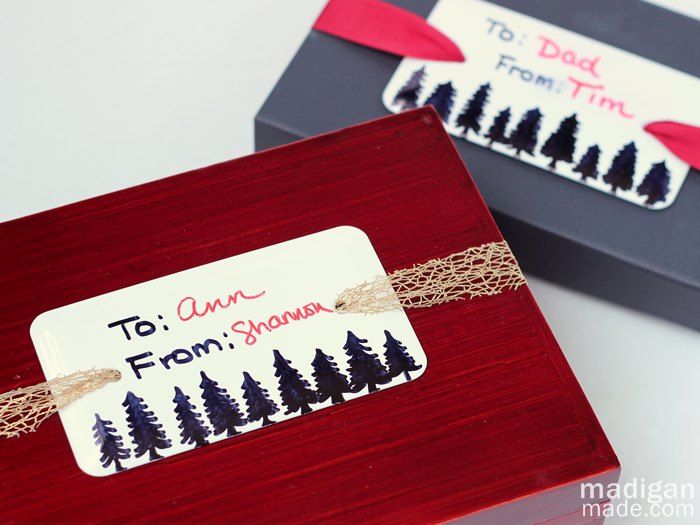 Today I want to share with you a quick and simple idea for personalized, DIY gift tags.
But first, I want to talk about a craft tool that I think EVERYone has in their drawer at home… the Sharpie® marker!
We always have a bunch of Sharpie® markers around the house. I think there is one in our kitchen, our office, my craft area, our workbench and my husband's golf bag. (My hubby loves to use them to mark his golf balls!) They are a great way to add a permanent label to something. I also love using them when I craft and need a marker.
And I love that Sharpie® come in tons of colors! You can get a whole pack of 12 markers in all of these great shades.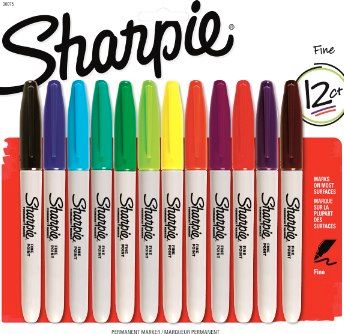 Did you know that Sharpie® also has new metallic shades, too? I've used their metallic markers in the past to label my packages at Christmas in lieu of a gift tags. It looks very elegant.
But I have to admit that my go-to Sharpie® marker is always the simple black Sharpie®. He comes in handy for a crisp line or a quick mark.
I used a black Sharpie® marker recently to make these cute gift tags out of electrical switch plate covers. The switch plates are metal and have a glossy white paint on them. You can find them for around a dollar or less at your hardware store.
With my Sharpie®, I drew some free hand trees along the bottom edge of the switch plate and wrote a "to" and "from" at the top. Once dry, the black marks are permanent. (I've also heard you can bake objects with Sharpie® marker on them in your oven to make the ink adhere even more.)
Then, I used a red dry erase marker to write out the recipient's and giver's names. By using the dry erase marker, the names can easily be erased while the black Sharpie® decoration will remain. That way, whoever receives the gifts can just reuse the tag in the future!
I think that this would be a really fun holiday craft idea to do with kids… give them a few Sharpie® colors and let them go to town to make personalized gift tags for grandma and grandpa!
What do you use your Sharpie® markers for? Do you have this craft supply in this house? I'm betting you do!
If you need more marker craft ideas for the holidays, be sure to check out Sharpie®'s Pinterest board for more creative inspiration!
Thanks for reading Madigan Made!
Content Copyright:2010-14. Madigan Made.