Madigan Made… a CMYK inspired glass paint craft.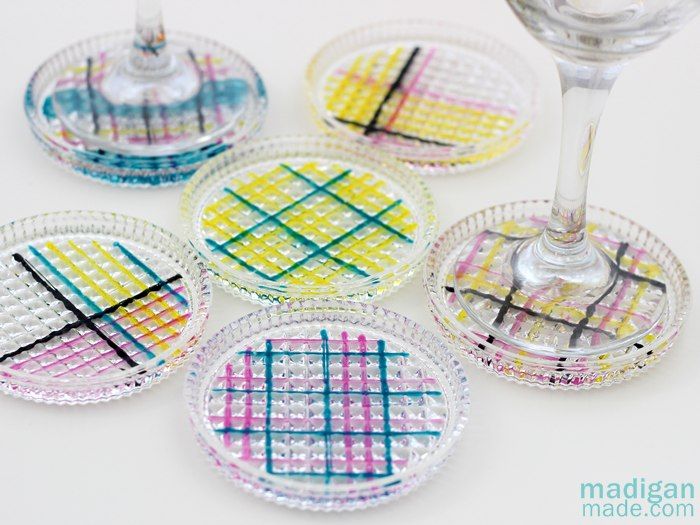 I blame Amy Anderson from Mod Podge Rocks for introducing me to CMYK (when she shared a beautiful CMYK colored lantern). And it is not a bad thing… I love CMYK!
What is CMYK? Well, I had never heard of it, but it stands for Cyan-Magenta-Yellow-blacK (or the K might stand for key). CMYK is a color model that has been used for years in printing. And I really like this color combo… it is fresh and bright.
Now, when I found this silk plaid fabric a while back, I fell in love with the crisp and vivid colors. And I realized later (after reading Amy's post) that the colors in this pattern are CMYK! I've held onto to the print for almost a year, unsure what to make with it. (I created one failed scarf from it, if you remember.)
And now we are currently updating our family room area (more to come on that project) and I'm thinking I will incorporate this fabric somehow. A pillow? Frame it? We'll see.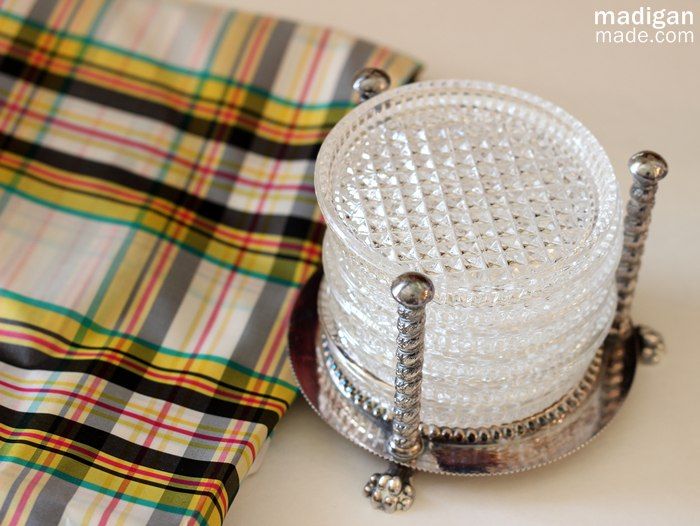 So, using this plaid CMYK print as a starting point, I thought I'd work on a few new accessories for the room. And when I saw these cut glass coasters at the thrift store, I grabbed them.
When I purchased the coasters, I had just finished painting my graphic red painted cut glassware. I knew I could paint in the grooves along the underside of each coaster to create a pattern with glass paint.
You can see where I got my inspiration, right?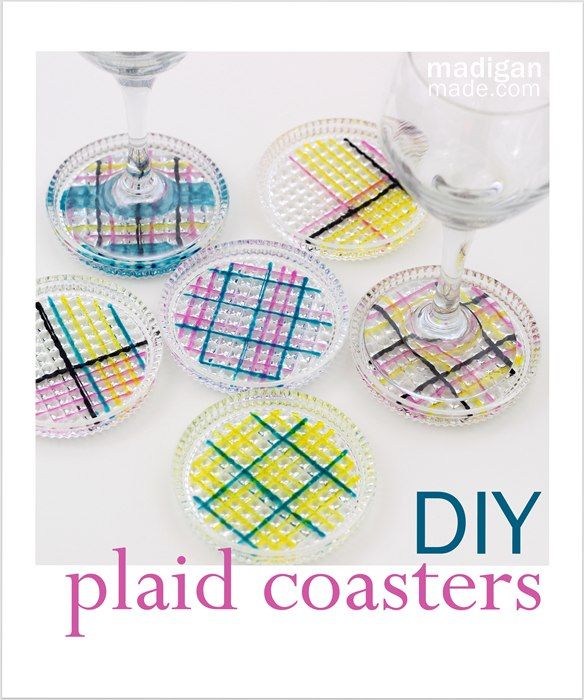 How to paint cut glass coasters with a plaid pattern:
First, I cleaned the glass by running the coasters through the dishwasher and then wiping them all down with isopropyl alcohol.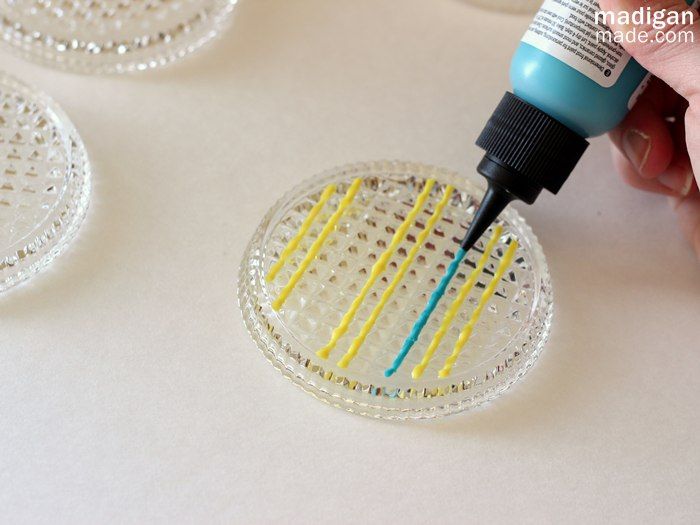 Then, I gathered four different colors of glass paint (black, turquoise, pink and yellow) in translucent or frost shades. (I liked to use glass paint bottles that had this pointy applicator. It made it easy to ensure the paint stayed in the grooves of the glass.)
After a little practice on paper with the applicator, I started to paint lines within the cut areas of the glass. I had a general plan in mind for each coaster. I wanted each plaid pattern to look a little different. I worked in one direction with parallel lines and allowed that to dry.
Here are all the coasters after the first set of paint lines:
Once those marks were dry, I worked in the perpendicular direction to create a plaid pattern with more paint. I kept a toothpick handy in case I needed to gently scrape away or push the paint.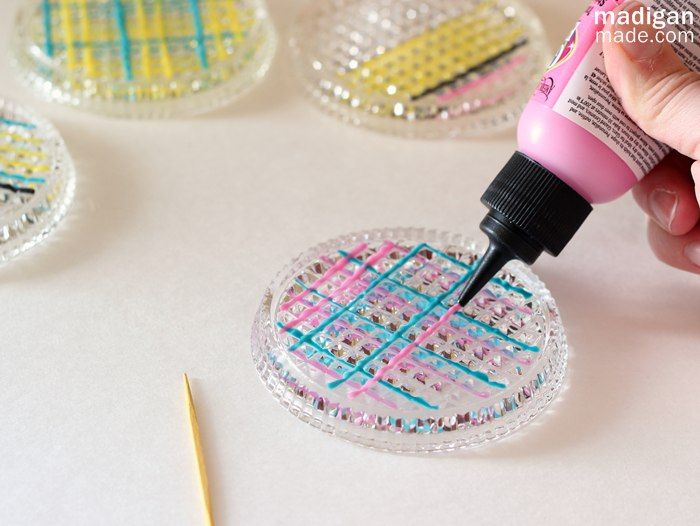 After the coasters dried for several days, I baked them in the oven according to the paint manufacturer's instructions.
I love how these plaid coasters turned out! They are fun and bright, don't you think? They are so simple to make, too!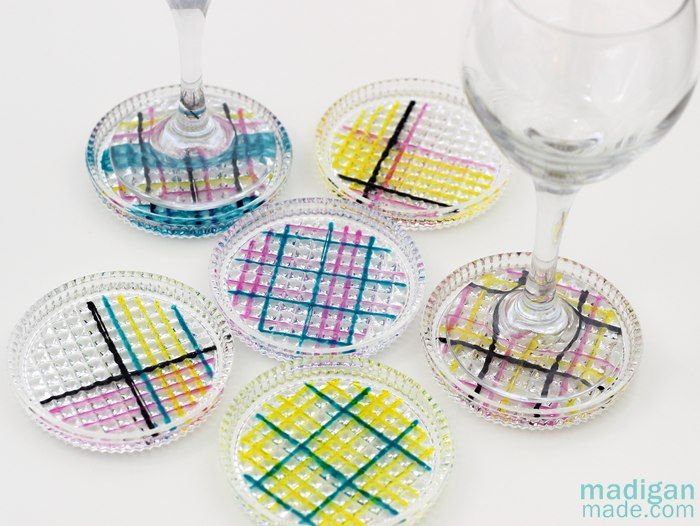 Note: I was given some of the supplies I used in this craft for a prior post/project. All opinions and ideas are my own.
Thanks for reading Madigan Made!
Content Copyright:2010-14. Madigan Made.