Madigan made… a decorative bowl with ribbon and Mod Podge.

Did anyone notice this pretty candy cane striped bowl in my Christmas home tour or during my staircase decorating post? Were you wondering why the stripes on the container were a little uneven? Or what the bowl was made out of?
Wonder no more… this bowl was made from a huge spool of cheap ribbon!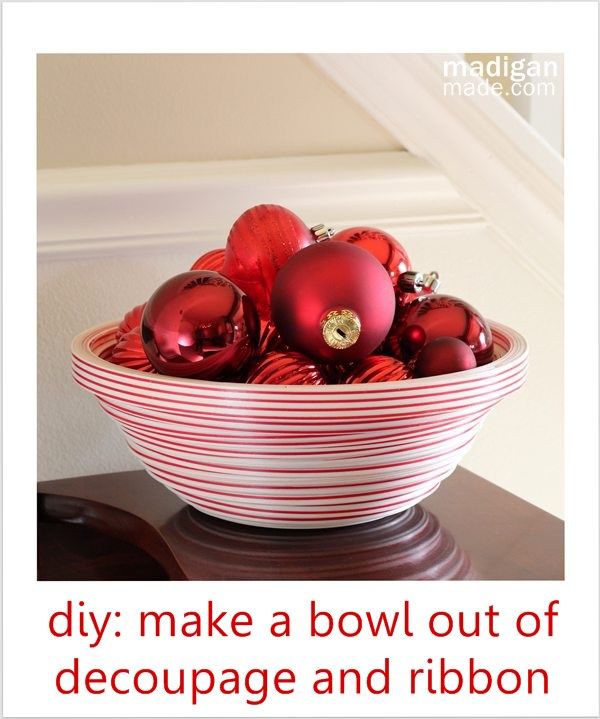 When I was out thrifting this summer for the Philly I <3 Thrifting Day, I found this large roll of thin red and white striped ribbon for three dollars.


The roll of ribbon was huge! And I immediately knew what I could create with it… I was thinking about Amy's decoupage ticket bowl and I decided to make a decorative container out of the ribbon.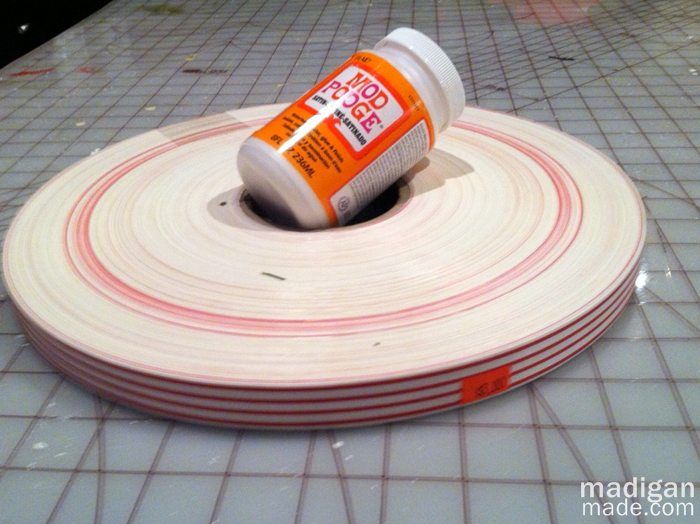 To make the bowl, I started in the center of the spool of ribbon and very gently started to push the layers of ribbon higher to form a bowl shape. It took a little time as I massaged the rings into a shape that resembled a bowl.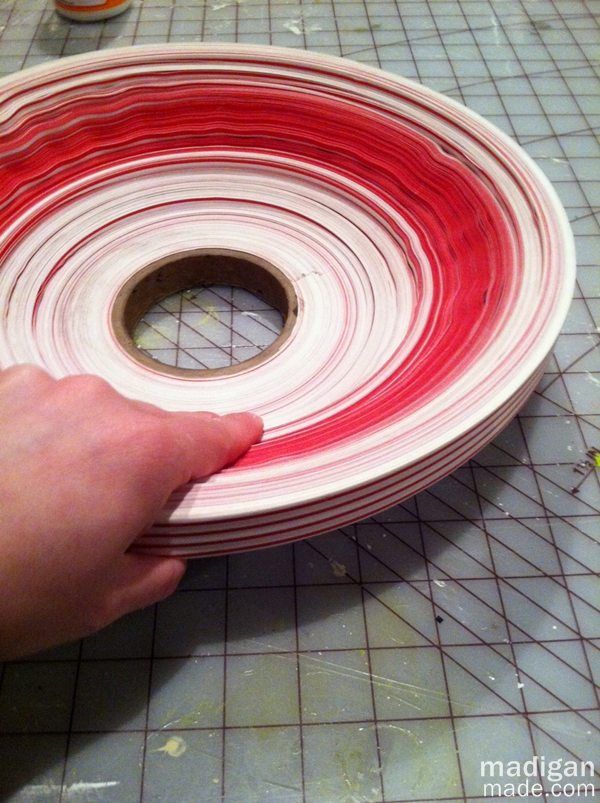 The ribbon itself was kind of cheap and flimsy… so in some spots I did get a few 'waves' or ripples in the layers. We are going to call that effect character, mmkay?
Once the bowl was the shape I wanted, I applied several liberal coats of Mod Podge on the inside and outside of the bowl (allowing the layers to dry in between). Using this big, wide brush that Plaid sent me made the application quick and easy.


For a more durable bowl, I probably should've used Mod Podge Hard Coat Formula
, like Amy's ticket bowl. But the Satin formula I had on hand worked fine for me.
After all the coats of decoupage dried, I sealed up the bottom of the 'bowl'. I cut up red, plastic, disposable plates and attached two circles of plastic to the inside and outside of the bowl with hot glue.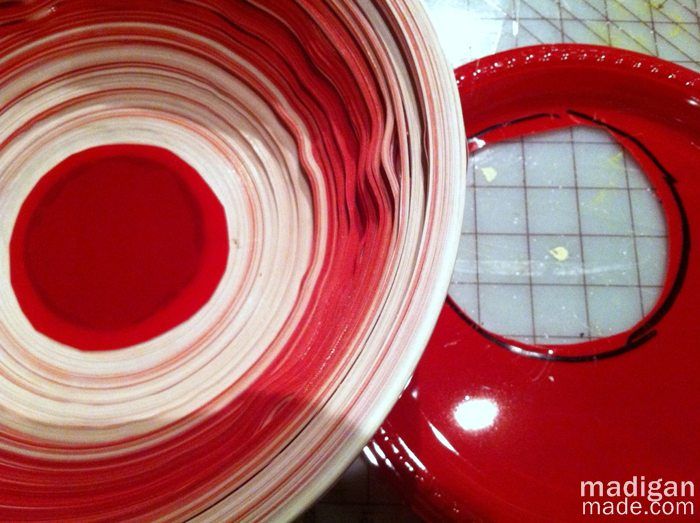 I knew that the red and white colors of the bowl would be great for the holidays… and it is the perfect vessel to hold ornaments! The bowl is pretty sturdy, but I'm nervous putting anything heavier inside it yet.

The red and white bowl looks so pretty on my grandmother's gossip bench, below the wreaths on the staircase.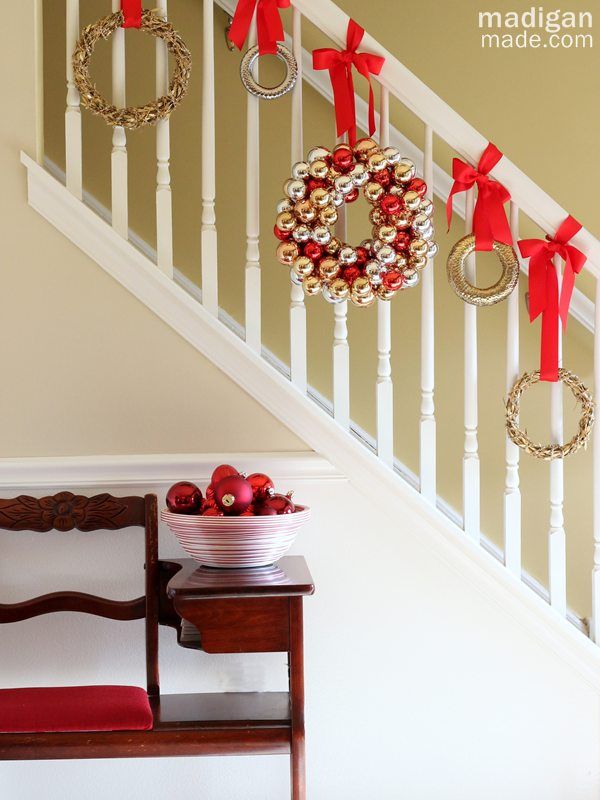 This ribbon bowl was simple and easy to make. Now I plan to keep my eyes peeled when I go thrifting again for more big 'ol spools of cheap ribbon!
Disclosure: I was given some materials used in this project by Plaid. Some of the links in this post contain affiliate links. All opinions are my own.
Thanks for reading Madigan Made!
Content Copyright:2012. Madigan Made.
Thanks for reading Madigan Made!
Content Copyright:2010-14. Madigan Made.