Madigan made… her Dad's DIY storage a feature!
I think I've told you this before, but my dad is pretty handy (ok, VERY handy!). He is an engineer by day, but is constantly building, fixing or remodeling something in his spare time.
I was visiting him recently in Ohio and he showed me one of his latest projects. It was a simple DIY storage solution that he created for his garage from an idea he saw in a magazine. It was a clever project and I thought that y'all might want to see it, too!
He built this flexible storage wall using horizontal, beveled strips of wood and moveable cleats to hang things from the boards.
He was able to hang wide shelves from the wall that could move around.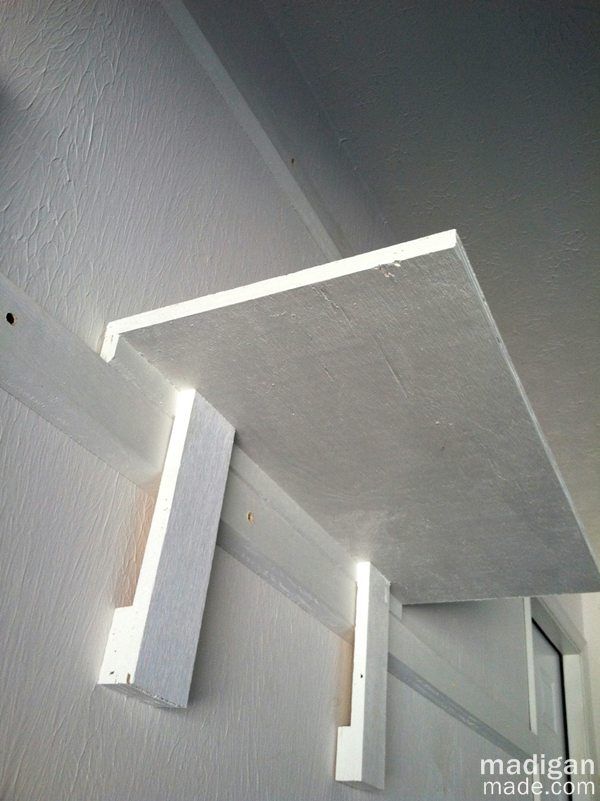 Little hooks hang stuff and slide up and down the board as needed.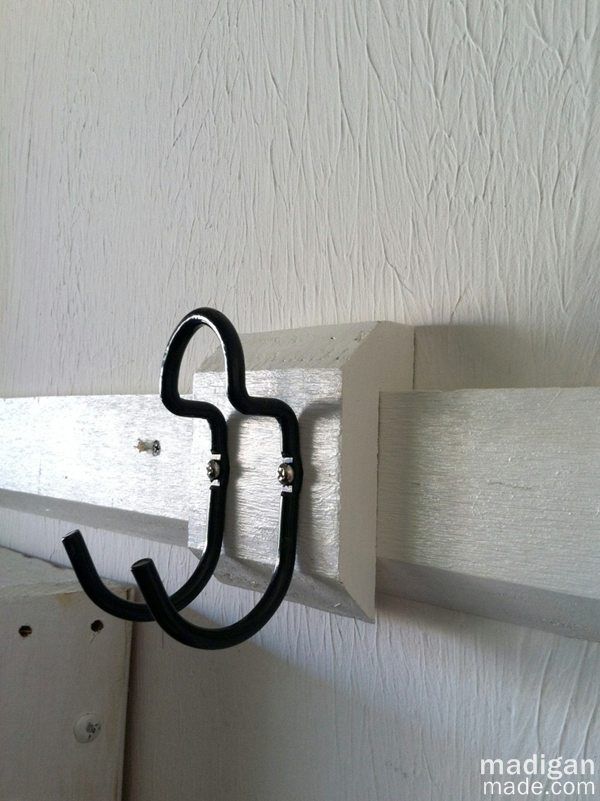 Even his corn hole game (that, yes, he built!) and a bookcase (yep, he built that too!) were able to get up off the floor for more storage underneath.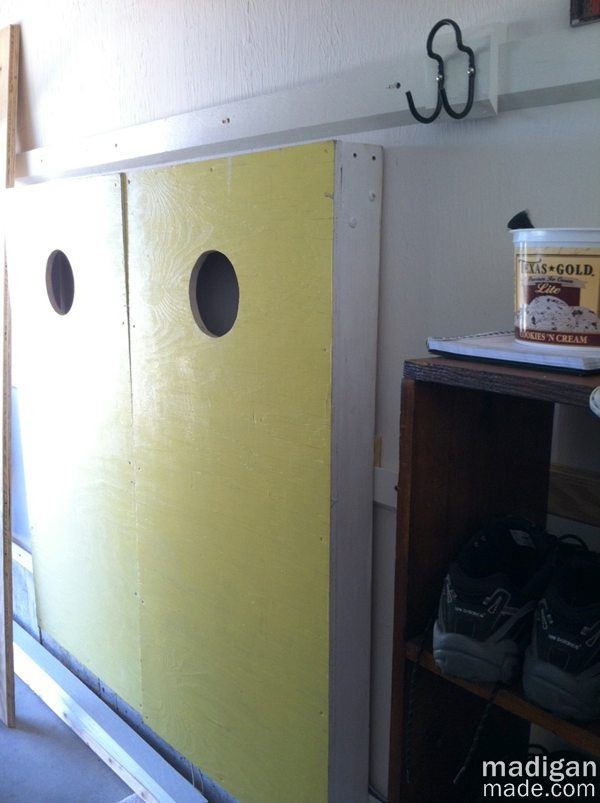 This is such an easy and flexible storage idea that I think many novice DIYers (cough – me – cough) could tackle this project in a weekend. You can find the detailed tutorial that my dad used for this DIY garage storage wall at Family Handyman.
Who doesn't love inexpensive and adjustable storage solutions? I can't wait to see what other DIY projects my dad may be working on this year!
Thanks for reading Madigan Made!
Content Copyright:2012. Madigan Made.
Thanks for reading Madigan Made!
Content Copyright:2010-14. Madigan Made.