Madigan made… a bunch of glittery projects.
Are you ready for a little glitter? OK, a LOT of glitter?
This coming week… I invite you to join me in a celebration of all things that sparkle. I am going to be sharing with you several simple and twinkling craft projects.
WHY have a week dedicated to sequins, glitter and rhinestones?
ONE: Because each one of us has an inner magpie deep inside.
Admit it. Your eye is drawn to sparkly things.
TWO: Because in the middle of a cold, dark winter… We all crave a little twinkle and shine, even Mother Nature.
It is a fact. Aunt Peaches told me so.
THREE: Because I hoard packs of dollar store glitter and rhinestones in my craft supplies like it is going out of style.
I can't resist them (see point #1). They are shiny and sparkly and only a DOLLAR.
FOUR: Because… WHY NOT?
We are talking about GLITTER, people!
I hope you are as excited as I am about this coming week! Some of my projects have just a touch of sparkle… while others are glitter, turned up full blast!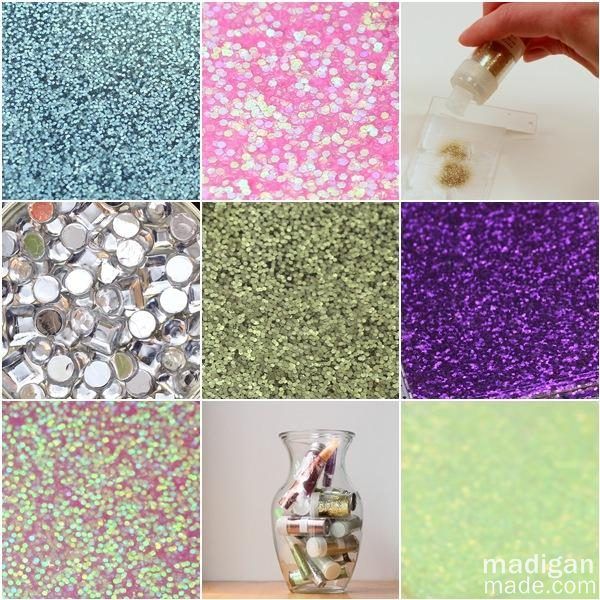 Do you want to be part of the glittery celebration? At the close of next week, I plan to share a round up of sparkly crafts YOU made.
Have you written about a sparkly project with sequins, glitter or rhinestones? Tell me about it and I'll try to include it! Fill out the form below.
Got glitter? Stop back tomorrow for my first project for a fun project! Can't wait? Check out my Simple Sparkle Pinboard that I recently started on Pinterest.
And you can follow the hashtag #simplesparkle on Twitter and Google+ so you don't miss a thing this week!
Thanks for reading Madigan Made!
Content Copyright:2010-14. Madigan Made.