Madigan made… a old t-shirt into something sparkly and special.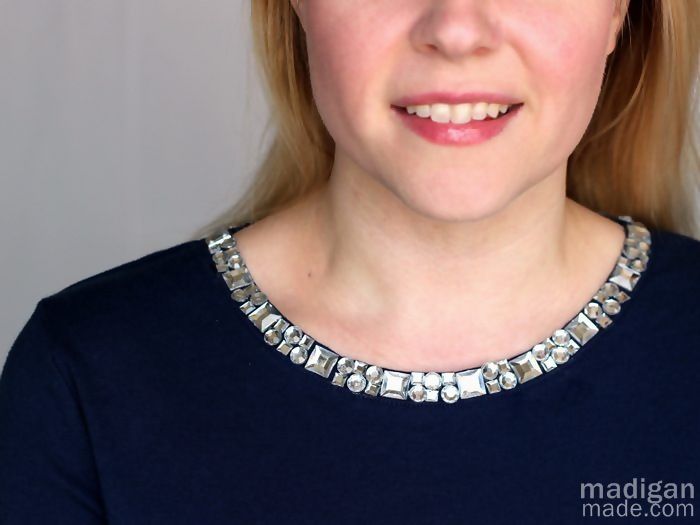 Today is Day 2 of Simple Sparkle Week… and I want to share with you a project that is a little more subdued than the mega glitter gift boxes from Day 1. Today is all about a simple and easy rhinestone t-shirt refashion.
Sparkle seems to be everywhere these days… in the home… in fashion. And I LOVE it! Lately I keep seeing these glamorous and glittery collars on tops when I'm out shopping: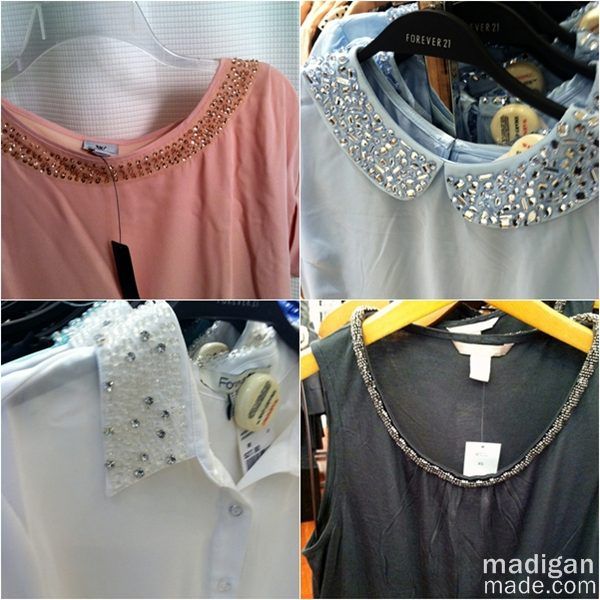 I realize this look is not for everyone… but I think that wearing a touch of sparkle near the neckline would be pretty for a night out or holiday celebration. And when I saw all of these bejeweled collars, I wanted to make my own version at home with my trusty stash of gemstones and an old tee.
I don't know about you, but I hoard have a lot of rhinestone gems in my craft stash… I can't help buying a pack or two when I see them at the dollar store! So, go grab a pack of gems and make one of these jeweled shirts today!
How to make a bejeweled neckline on a t-shirt:
Supplied needed:
Rhinestones
Jewelry glue (like Jewel-It or Gem Tac)
Old t-shirt
Cotton swabs and tweezers, if needed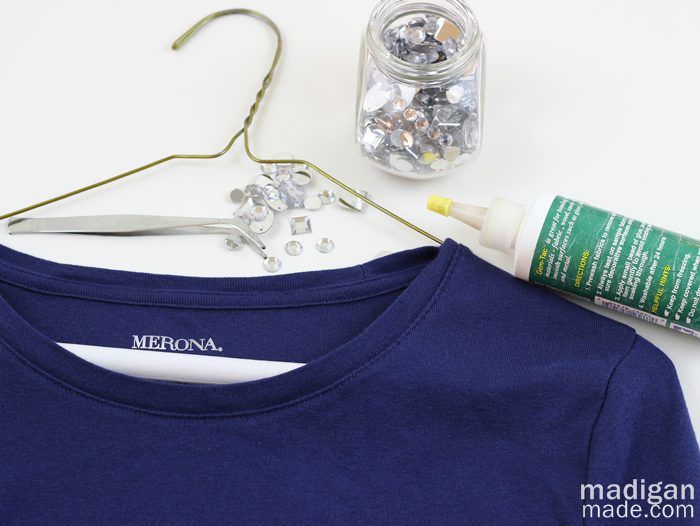 Instructions:
Prewash your shirt. Apply dots of glue to the back of the rhinestones. Press the gems down firmly to the fabric on the collar of your tee so that they lie flat. You may need to use a cotton swab to clean up any extra glue and a pair of tweezers to help you place small stones.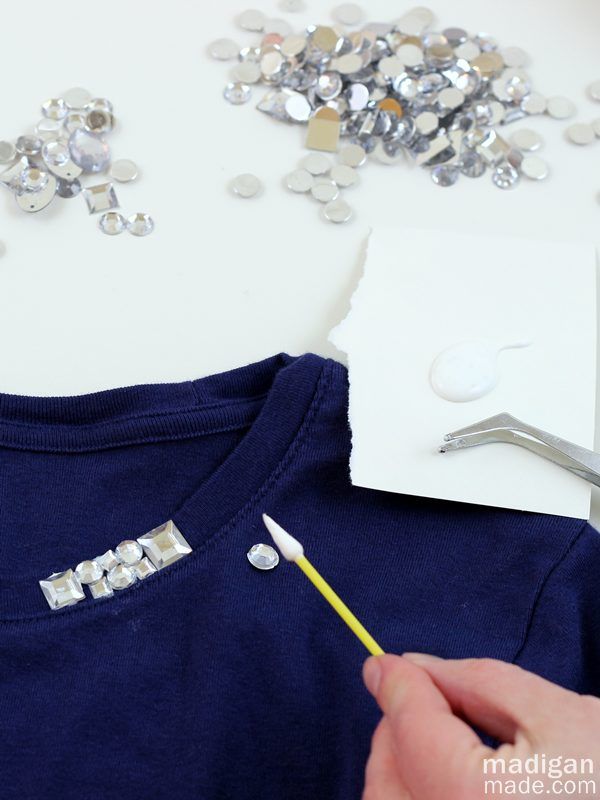 Work your way around the collar, adding more stones in whatever pattern you desire around the neck. I covered the front of the shirt collar one night and let that dry. Then, I went back the next day and added a lighter string of stones around the back of the neck.
That's it! Once the jewelry glue dries for the time specified by the manufacturer, the garment can be washed.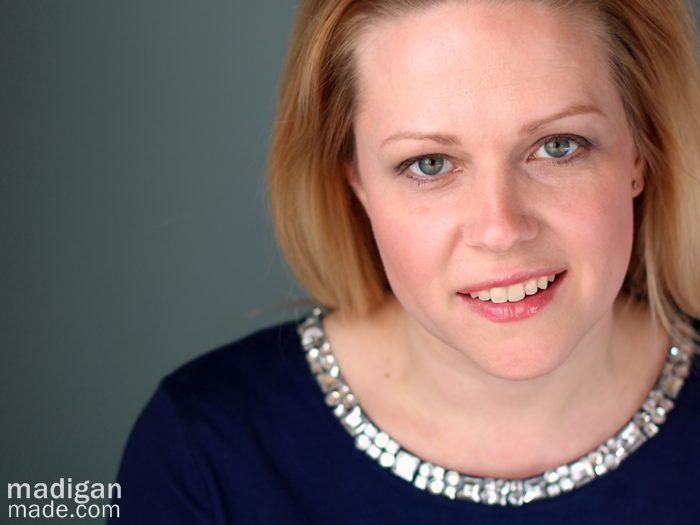 I love how my jeweled collar turned out. It feels like I'm wearing a sparkly necklace… but I'm not! This is a trend I can jump on… in this simple, glittery way.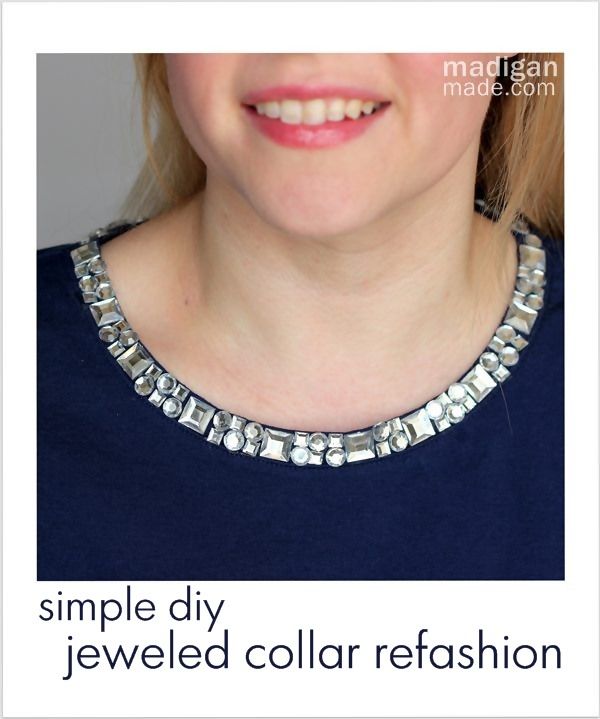 Want to see more glitter? Stick around for the rest of this week… I have more projects lined up for Simple Sparkle Week! If you have a sparkly project you want me to share at the end of the week, fill out my easy form here.
Can't wait for tomorrow's project? Check out my Simple Sparkle Pinboard that I started on Pinterest for more inspiration. And you can follow the hashtag #simplesparkle on Twitter and Google+ so you don't miss a thing this week!
Thanks for reading Madigan Made!
Content Copyright:2010-14. Madigan Made.