Madigan made… a craft tutorial over on The V Spot.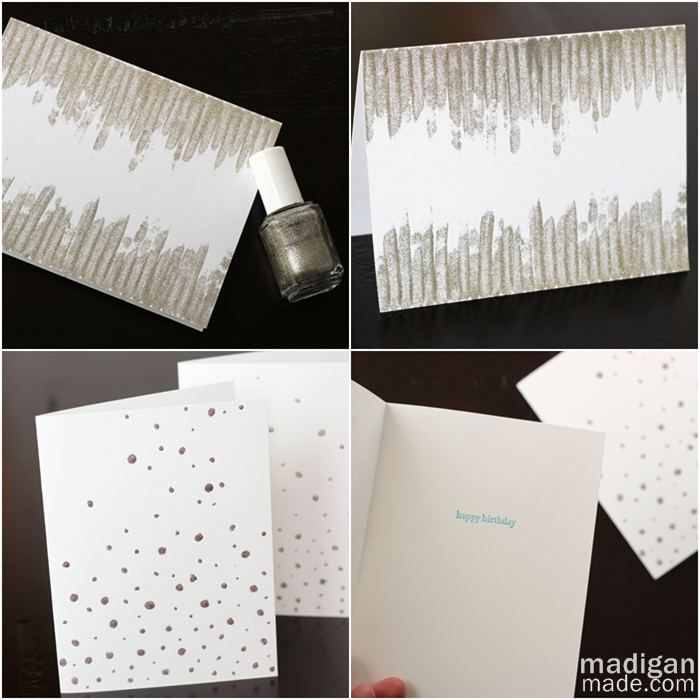 Do you know my blog bud Vivienne from The V Spot? If you don't, you should know that Viv is funny, crafty and creative. She is both a captivating story teller and a Duck tape whisperer. And unfortunately Viv's family has been facing some new challenges. One of her sons was hit by a car recently and his recovery (understandably) has consumed a lot of her time. I shared a simple card tutorial on her blog yesterday so that she can hopefully spend a little more time with family.
Come join me over on The V Spot this week while I share how to make these glittered nail polish cards with her readers! It is a simple idea and filled with loads of glitter… don't miss it!
Thanks for reading Madigan Made!
Content Copyright:2010-14. Madigan Made.