Madigan made… A simple, faux lemon wreath.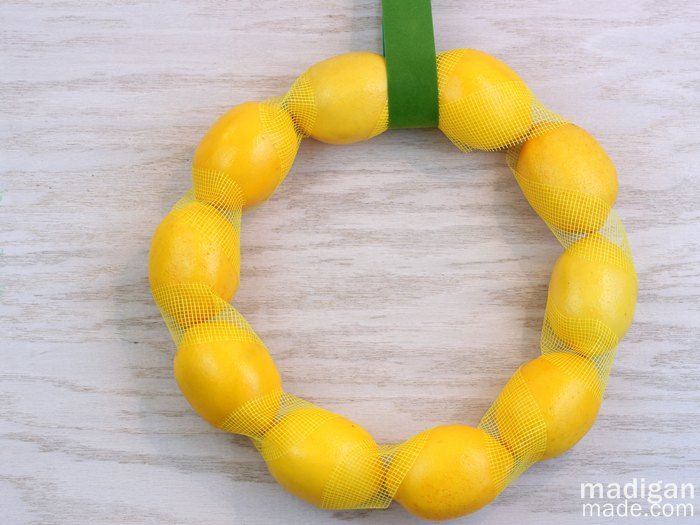 Lemons. What is it about them that I love so much? The fresh and vibrant smell that hits you when you cut into one? Is it their tart tang yet simple sweetness in desserts? Or that they look so dang pretty in a big bowl?
I'll take, D, all of the above, I think!
When I saw these big lemons in the craft aisle at Dollar Tree… I did a double take. The fruit was pretty life-like and just plain pretty. At a dollar a piece, I couldn't pass them up. I knew I wanted to make a lemon wreath from them. The wreath will be a great spring accent to hang on the front door after Easter is over and I take down my big egg wreath. Easter is so early this year, isn't it? It will be here before we know it!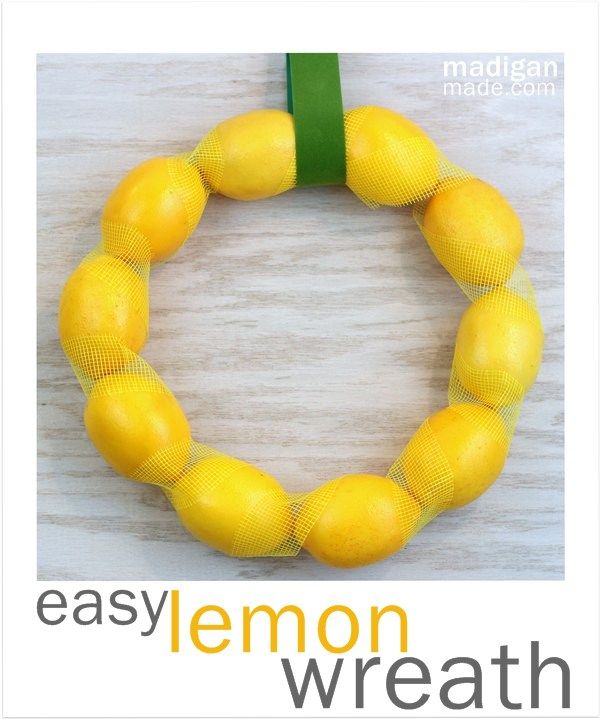 Easy Spring Lemon Wreath
Supplies used:
Wire, 18 gauge
Faux lemons, about 10-12
Wire cutters
Pliers
Sheer yellow ribbon (or, ahem, yellow dry wall tape)
Green ribbon
Hot glue gun
Steps taken:
First, I cut a length of wire that was at least 6 inches longer than the desired circumference of my wreath.

Then, I removed the little green plug (nub? You know, that thing that represents the "stem") from each lemon. I poked the wire through that hole and out the other end of the lemon. (the 18 gauge wire should be strong enough to stick through the plastic)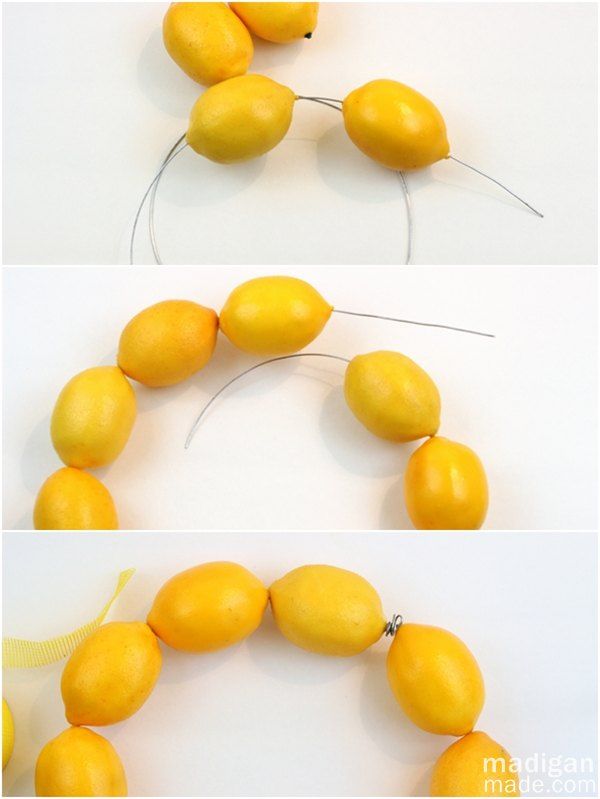 I continued that process and strung all of the lemons on the wire. Then, I wrapped the wire on itself to hold it shut using pliers.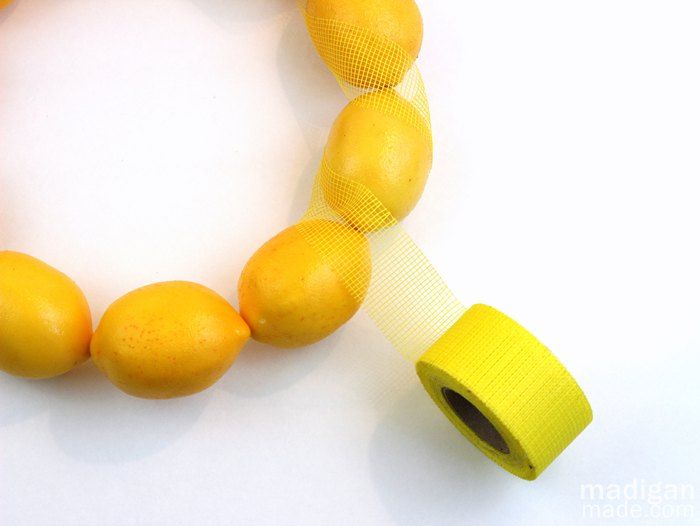 I considered leaving the wreath be at this point, but I felt it needed a little something "else". So, I experimented and ended up really liking the effect yellow dry wall tape gave to the wreath.
If you don't have yellow dry wall tape laying around, (what!? You've never made handmade cards with neon tape, I take it? ) you could just use a sheer ribbon in the color of your choice. I wrapped the ribbon/tape around the wreath and secured it down in the back with a little hot glue.
All the wreath needed was a green ribbon to hang it… and that was it.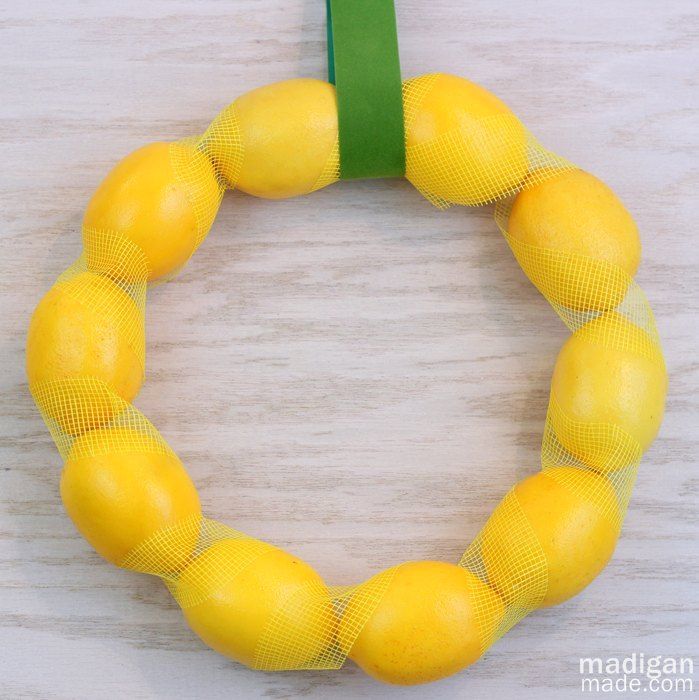 This spring wreath is simple, sweet, bright and happy, just like lemons on it. I love my Easter décor… but I can't wait to hang this on the door after that holiday is over!
Thanks for reading Madigan Made!
Content Copyright:2010-14. Madigan Made.