This post brought to you by iBulb. All opinions are 100% mine.
Madigan made… a simple update to store bought lilies.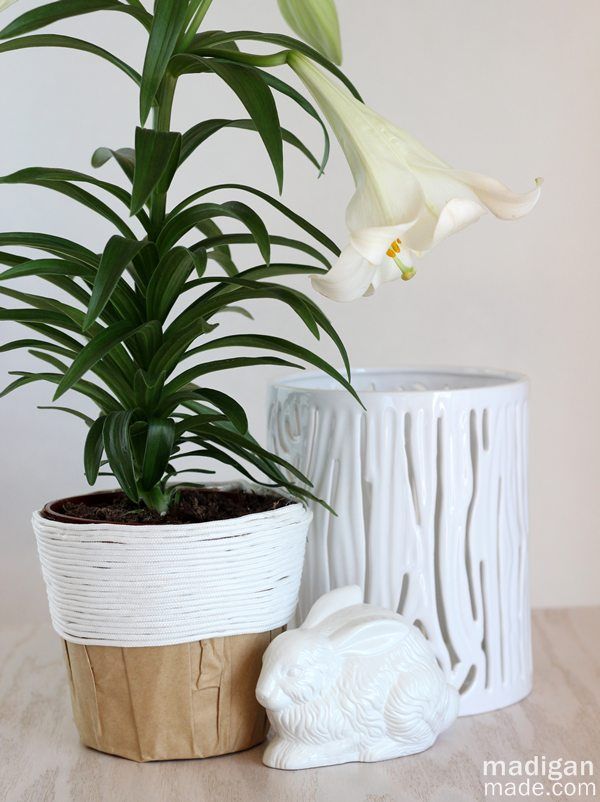 I love fresh flowers. Do you enjoy giving flowers as gifts? They are one of my favorite go-to gift ideas!
In the spring, our local grocery stores and garden centers are packed with all kinds of potted plants. This past weekend I saw tons of stately lilies. Lilies are so pretty and elegant, don't you think? They work for lots of different gift occasions: Mother's Day, Easter, birthdays, teacher's gifts, etc.
I recently picked up a lily plant this past week for Easter to give as a hostess gift. Most of the time when I buy a potted plant at the grocery store, the pots are plastic and wrapped in some kind of plastic or paper to keep the moisture contained. Practical? Yes. Chic? Not always.
I found a simple way to update that brown wrapper on my plant… I just grabbed my hot glue gun and some rope!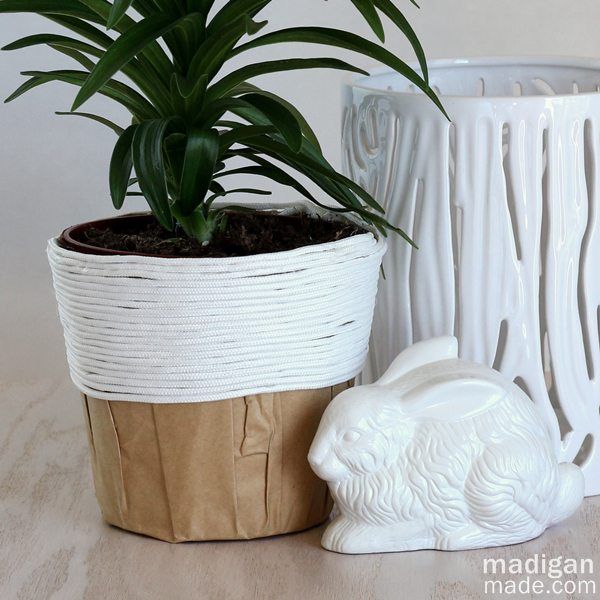 Modern Rope Wrapped Lily Plant
Supplies used:
Instructions:
First I trimmed the excess paper from the wrapping down to the edge of the pot.
Then, I used my glue gun to wrap and attach rope around the top half of the container. I added dabs of glue as I went around the perimeter and covered the area with rope.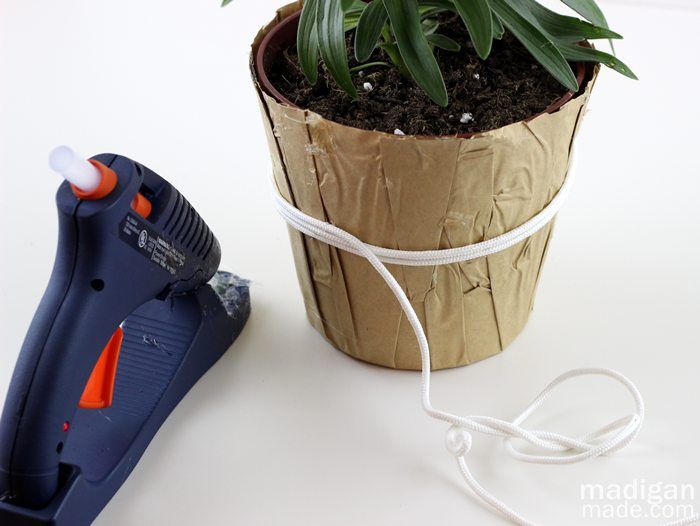 I tucked and glued the ends of the rope inside the wrapper edge, next to the pot.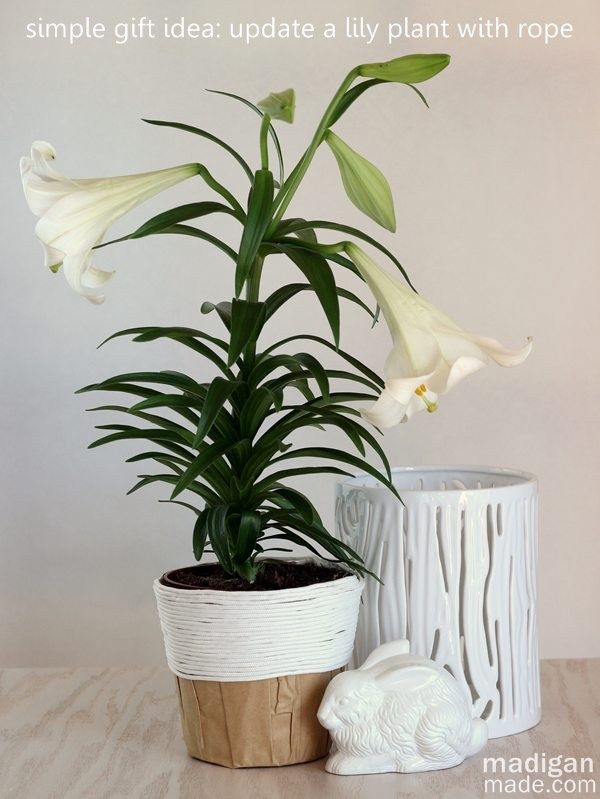 Adding the rope to the wrapper was a simple and inexpensive update. I loved how the rope detail complemented the modern form and color of the white lily. If you didn't have rope, a wide grosgrain ribbon could also be very cute attached to the pot.
So, next time you are in need of an easy gift idea, pick up a pretty potted plant… and add a personal touch to the container to make your lily gift even more special!
If you were looking for more lily and bulb inspiration ideas, be sure to check out this Pinterest page.
Thanks for reading Madigan Made!
Content Copyright:2010-14. Madigan Made.