Madigan made… a plastic-dipped, ombre tote bag.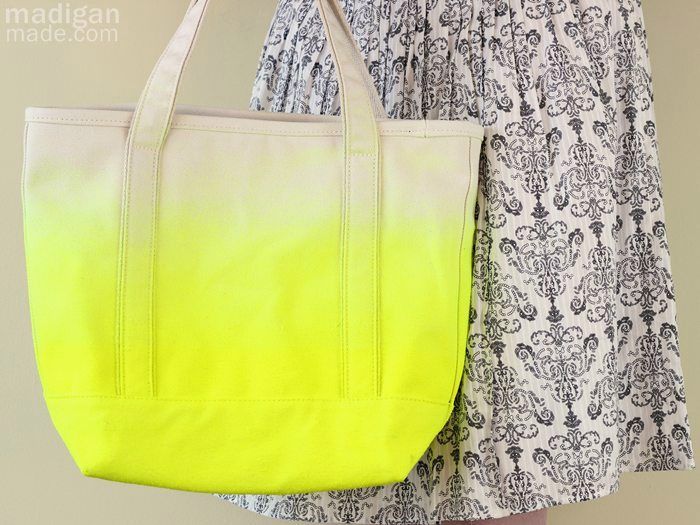 You may want to put your sunglasses on before you read this post… because I am going to be showing you one bright project today!
If you remember, I am currently in route to the creative SNAP! conference this week… and I thought it would be fun to show you the tote I created to take to the event. When I go to meetings and conferences, I always like to carry a large, sturdy bag with me to hold the important networking essentials. Being a creative conference, it seemed apropos that I make a few handmade projects for the the conference. So the cream, canvas tote I bought was calling out for a DIY makeover!
I purchased this bright yellow neon plastic spray to cover the bottom of bag. Yes, it is plastic in a can! I've wanted to work with Plasti-Dip products for awhile now.
Coat something fun with an easy-to-apply plastic? Yes, please! And I couldn't resist using a little neon in an ombre pattern (two trends I've yet to tire of!).
Yellow Plastic-Dipped Tote Bag
Supplies used:
(Note: links in this list contain affiliate links. I may earn a commission off of purchases via those links.)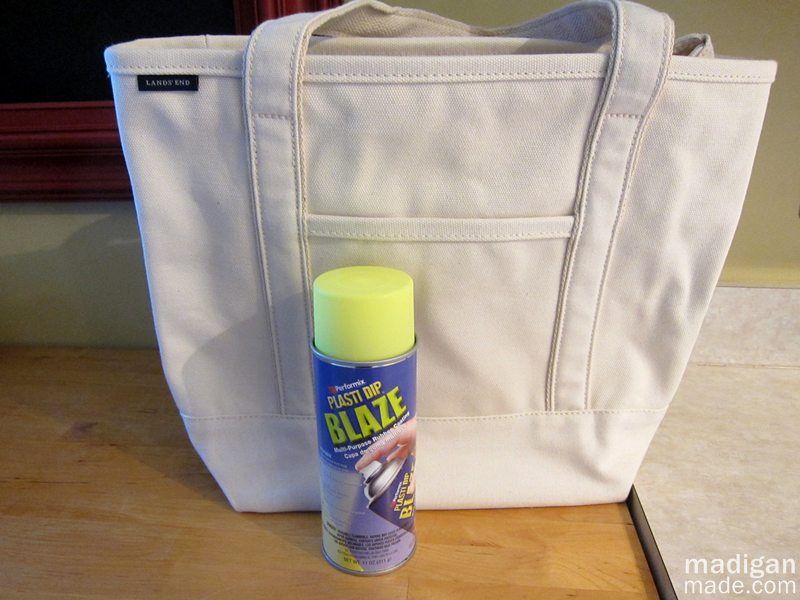 I did not plan for the bag to have an ombre effect, but I'm glad it worked out that way. I initially just taped off a line on the lower third of my canvas bag and protected the top half with a plastic bag (for a simple 'dipped' look). Then, I took the bag outside and sprayed the bag with several coats of the plastic spray (following the manufacturer's instructions for use).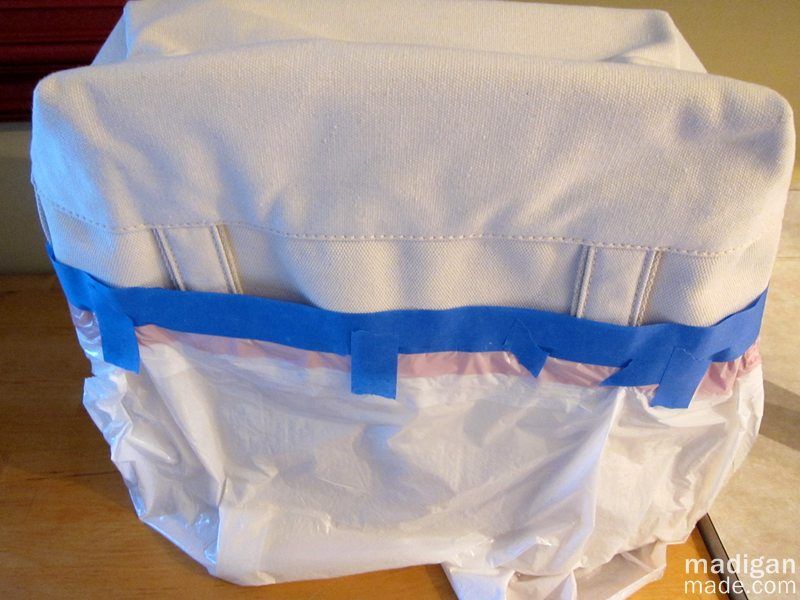 And after the plastic dried… when I removed the bag, I noticed there was some bleeding beyond the tape line. So, I flipped the bag right-side up and used more plastic spray outside to create a graduated color effect up from that line. I eyeballed it as I went to create the ombre effect with the spray. I did get a little overspray in some areas… but we are going to say it adds to the handmade charm of the bag, right?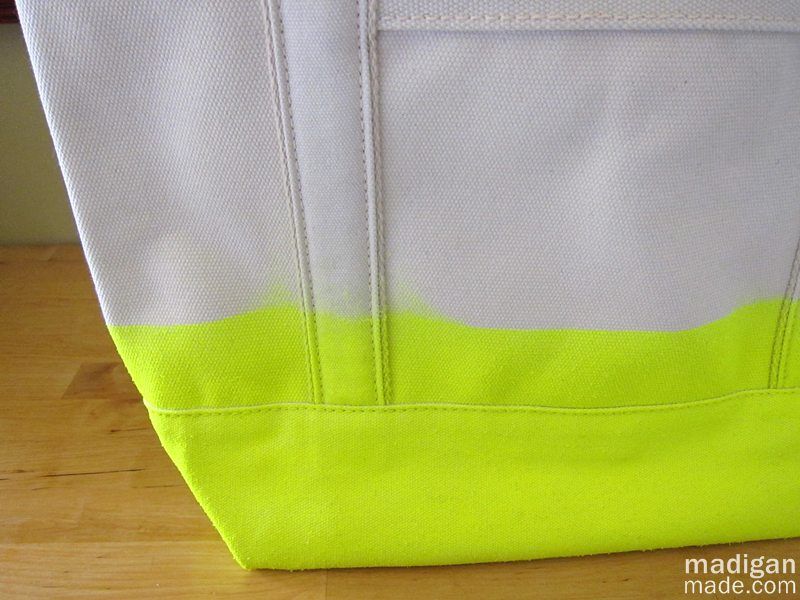 I LOVE the bright color of this paint! You can be certain that other conference goers will be able to spot me in a crowd! And I like how the plastic material adds a thick coating over the light-colored canvas. I'm hopeful it will help protect the bottom of the bag. I'll let you know how it holds up at the end of the conference.
I still have some plastic product left in the can… so you can be sure that I'm going to play around with this plastic spray in the future!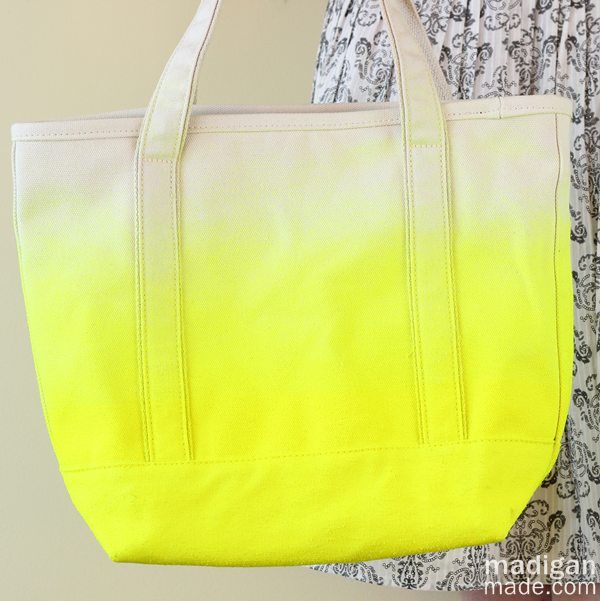 P.S.
Like neon? Don't forget to check out all my neon DIY projects from last summer. It was a bright week, if you remember!
Like ombre? So do I! I've made an ombre beaded necklace, an ombre jewerly slide and my craft storage area is covered in ombre shades!
Thanks for reading Madigan Made!
Content Copyright:2010-14. Madigan Made.