Madigan made… a DIY project for Mod Podge Rocks!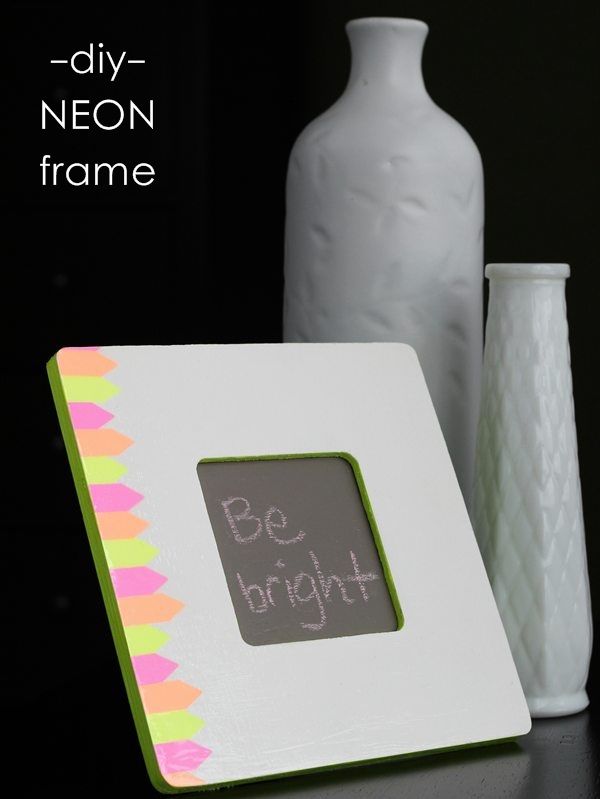 Y'all remember how much I love neon, right?
The week of neon DIY projects last summer? My recent neon tote bag?
Ok, good.
Well, I haven't lost my passion for the day-glo trend yet… and my eyes were recently drawn to some hot, neon office supplies at the dollar store. I knew they'd look cute with a little decoupage.
Can you guess what I used to create the neon "arrows" on this frame? Come join me this week on Amy's blog to see how I made this neon bright DIY frame!
Thanks for reading Madigan Made!
Content Copyright:2010-14. Madigan Made.