Madigan made… a What's Up, Weekend?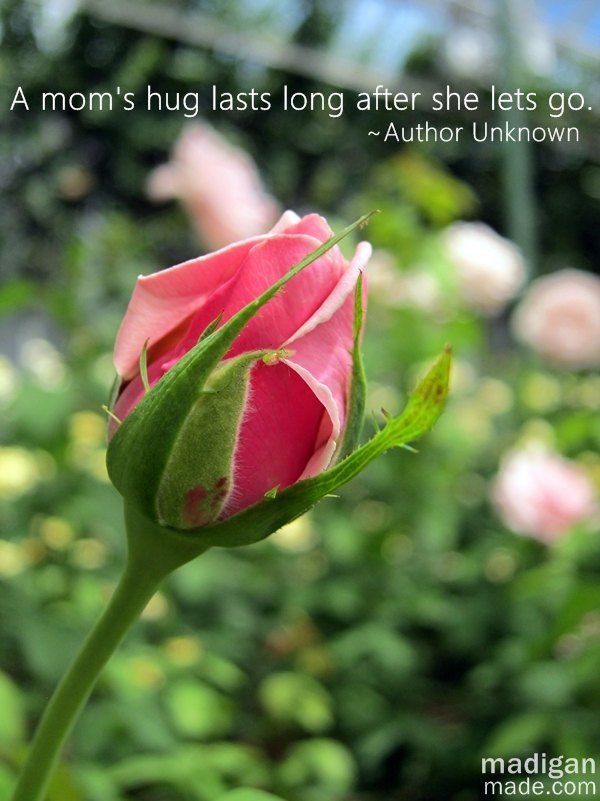 What's up?
I just wanted to stop in today and wish all my readers Happy Mother's Day with this quote above! Near or far, my mom's hugs and words are always with me. We are having dinner today with my mother-in-law and I'm looking forward to seeing my mom later this month. For everyone that is a mom (that's a lot of you) or has a mom (ok. that's everyone!)… I hope you get to enjoy today with your loved ones.
What am I digging lately?
I spotted these projects out in blogland recently. Go over and pin them, share them, make them… they are great ideas!
(Want to see what else I'm loving? Be sure to follow along on Facebook, Twitter, Google+ and Pinterest… I love sharing simple and easy creative ideas in those forums.)
What was I up to one year ago?
This time last year I showed you the thrift store chair that I updated with a little paint and vintage fabric.
What are you up to this weekend?
I hope you enjoy your weekend and Mother's Day! (and that it is a little crafty!)
Thanks for reading Madigan Made!
Content Copyright:2010-14. Madigan Made.