This post brought to you by Duck® Brand. All opinions are 100% mine.
Madigan made… a Stuck at Prom® inspired fashion accessory.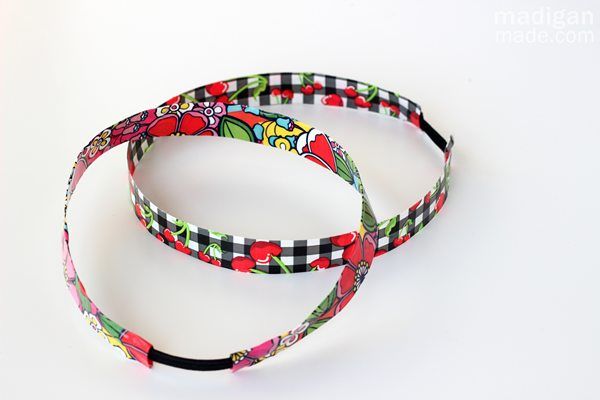 Do y'all watch Project Runway? If you don't, I highly recommend the show! Sewing, creativity, drama and competition? Love that combo! And I loved watching Project Runway's Duck Tape® prom dress challenge this past season. It was a little mind-blowing to see how creative the designers got with this medium.
Duck Tape® recently sent me several rolls of fun tape… just in time for prom and formal season. Now, I'm not sure I have the skills to make a dress from tape… but I knew I could make an easy accessory that could be used in a fun, prom updo. My prom-going days are long over… but I can use this headband project any time of year to dress up an outfit.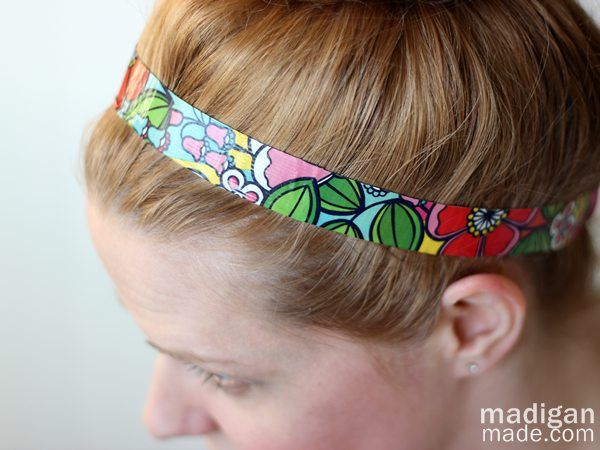 Really, you can whip up these headbands so quickly that you could make one for any and every occasion!
Want to see how I made mine?
Easy Tape Headbands
Supplies used:
Duck Tape®
Wide elastic, about 3" in length per headband
Scissors
Optional: needle and thread
Instructions:
Cut a length of tape that will almost fit around your head. Mine was about 20" long. Fold over both narrow ends by about 1/4 inch.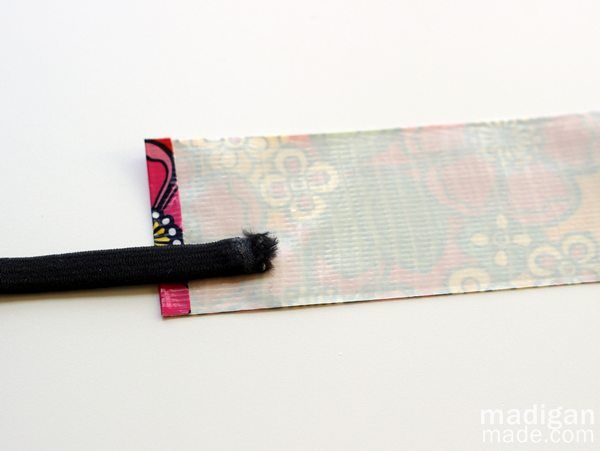 Lay one end of the elastic on one side of the tape, overlapping by about 1/2 to 1 inch. Carefully fold the tape over top the elastic and continue to fold it lengthwise. Try not to let the tape wrinkle.
As you near the other end of the headband, slip the other end of elastic in the tape and press the adhesive around it securely.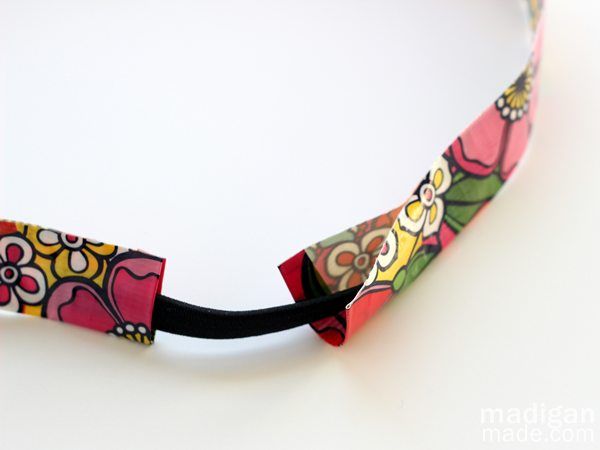 If you did not line up the edges of the tape evenly, use a pair of scissors to trim off a little extra along the selvage edges.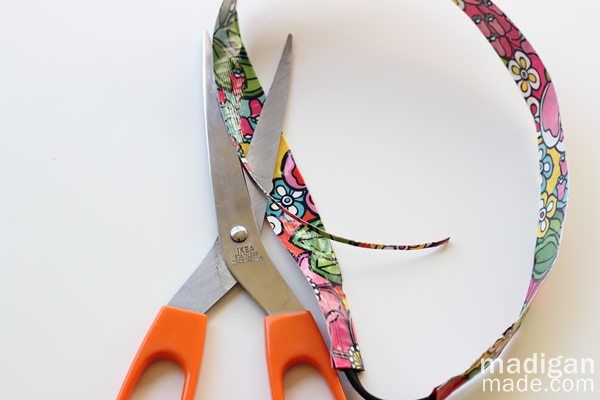 My elastic held tight within the Duck Tape® for awhile… but over time did slip out. So, I would suggest using a needle and thread and tack a few stitches through both the tape and elastic.
That's it! Now you have a fun headband that will coordinate with your outfit… for prom…. or any occasion!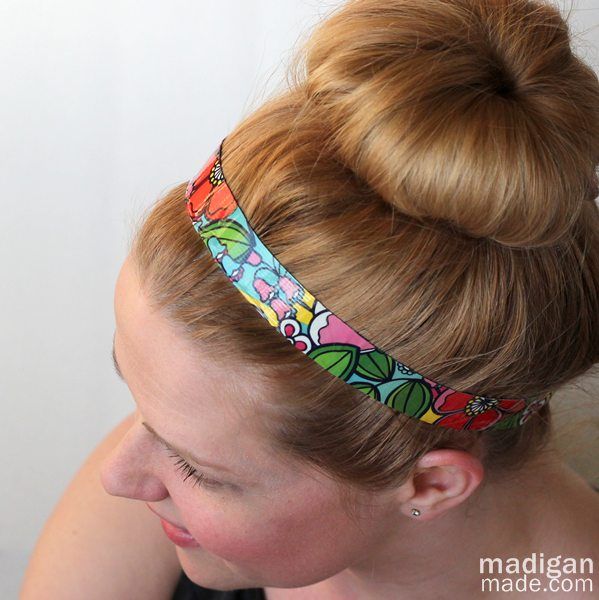 I want to make about 12 more headbands with all of the Duck Tape® I own!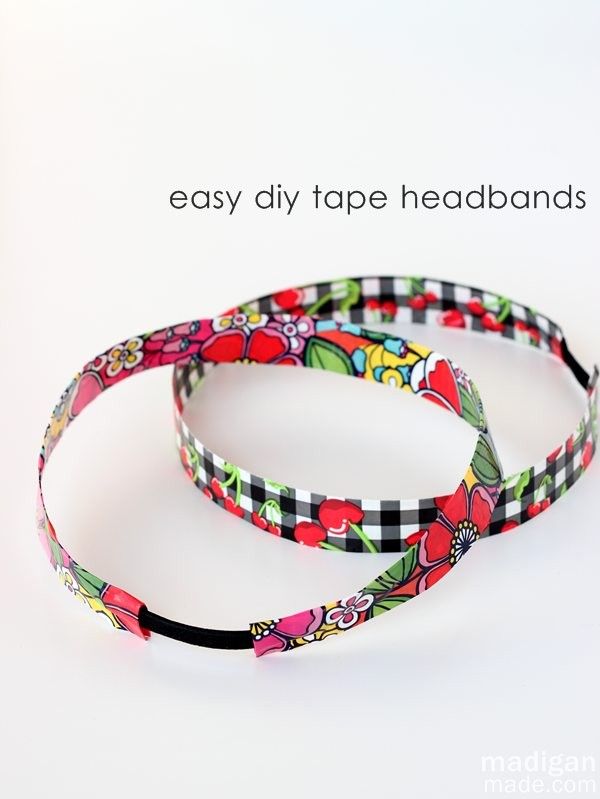 Are you inspired to create something for your prom or maybe you want to craft with a prom-goer you know? Well, high-school age Duck Tape® crafters can potentially win something with their creation! Duck Tape® is running a Stuck at Prom® Scholarship contest this spring and over $40,000 in cash scholarships are up for grabs! Visit http://stuckatprom.com and click on the Enter Now button (and to find out more details). Fill out the required information and upload the images of your Duck Tape® prom attire.
Crafts and prizes? A win-win, no? And if you love Duck Tape® as much as I do, be sure to follow them on Facebook for more fun ideas!
Thanks for reading Madigan Made!
Content Copyright:2010-14. Madigan Made.