Madigan made…. DIY faux milk glass necklace charms.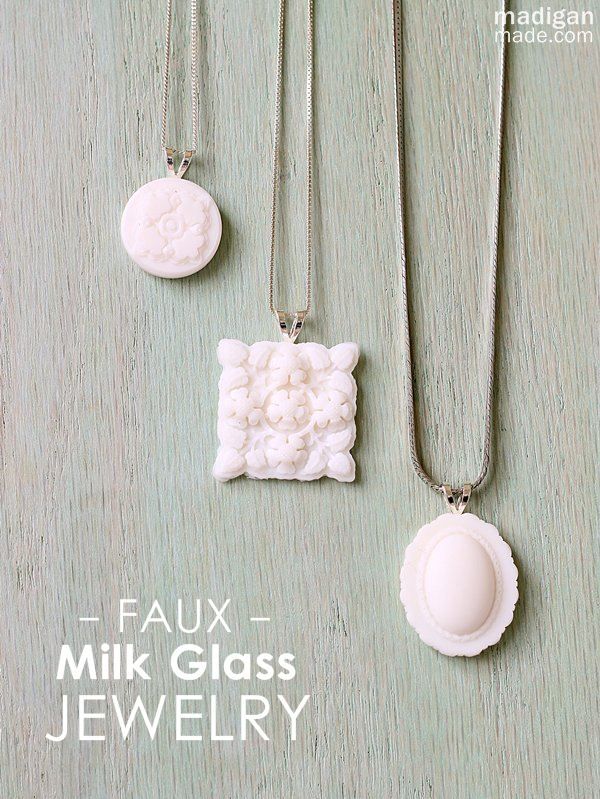 – This easy craft is brought to by Plaid Crafts… all opinions are my own. –
What I love about crafting is the freedom that time gives you to experiment. When I craft, it feels like 'play time' but in a much more mature way. (Minus the glue gun burns and paint in the hair.) Well, Plaid Crafts recently me sent some of their new Mod Podge Mod Melts to experiment with… and it totally felt like play time to me!
Make your own cabochon-like pieces without messy clay or resin? Break out the glue gun? I was all over this!
The Mod Melts come in two shades of plastic material… milk glass and sea glass. As soon as I started to make a few pieces with the white melts, I was struck at how these intricate designs in solid white material really looked like milk glass. So, I decided that I needed to make a few fun, DIY, faux, milk glass pendants!
Want to see how to make them?
How to make faux milk glass jewelry
Supplies needed:
Mod Podge Mod Melts
Mod Podge Mod Molds
High temperature mini glue gun
Jewelry bails
Jewelry glue
Toothpicks
Paint and sponge brush (optional)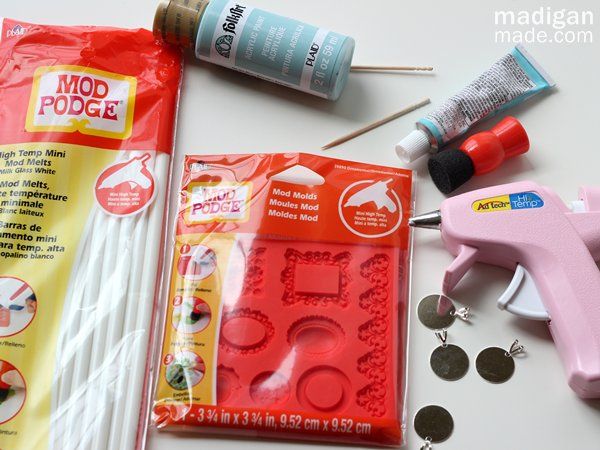 Instructions:
Warm up your hot glue gun. Starting in the center of a mold, start to pipe in the melt material. Working evenly and quickly, continue to move outwards to fill the cavity. Be sure that the material covers the entire interior surface of the mold, including the edges. Use a tooth pick to spread the material, if needed.
(NOTE: It took me at least one practice fill for each shape before I got the hang of it. You can get several shapes out of one 'stick' of Mod Melt… so don't worry about experimenting. Remember, the trial and error is where it really is fun to 'play' with your glue gun!)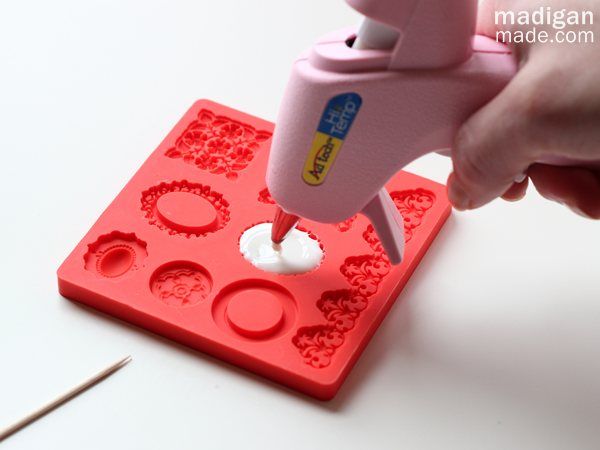 Allow the melted material to cool for 10 minutes. Remove it from the mold. The plastic piece should pop right out and look super cute as is!
Optional step: If you want to add a little more color or interest to your pendant, you can coat the plastic in all kind of paint (craft paint, nail polish, alcohol ink, etc.). You could even decoupage them with tissue paper or glitter, too. I personally preferred the look of the solid white because I was going for a milk glass look.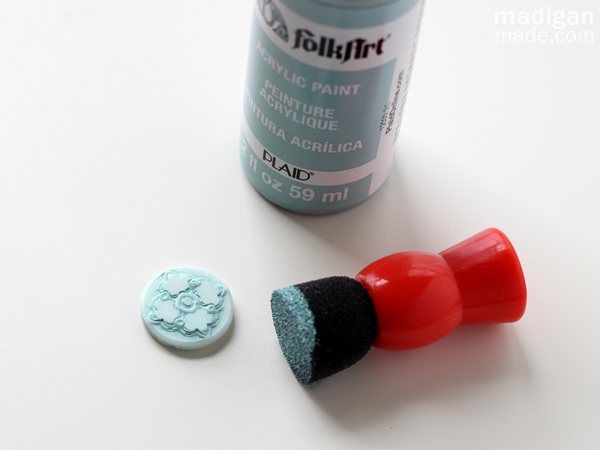 Attach each mod melt shape to a metal jewelry bail using a dollop of strong glue designed for jewelry. I applied mine with a toothpick. Allow the glue to dry.
Wear your pretty (faux!) milk glass pendant on your favorite chain or necklace.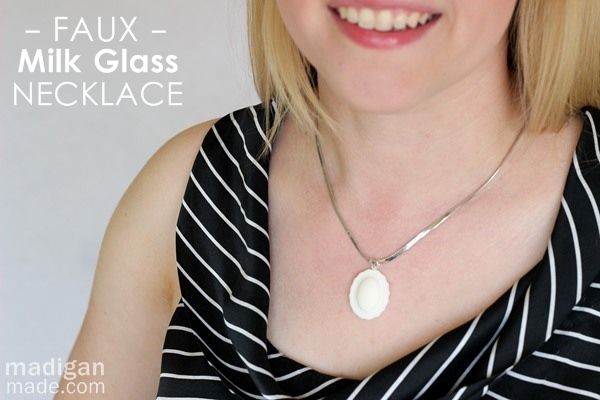 These shapes are really cute! Aside from jewelry, you could attach them to a variety of different things (packages, notebooks, gifts, etc).
I love the simplicity of the mod shapes as pendants. The bright white color looks crisp against the silver… and it definitely reminds me of milk glass. And now I want to make a few more to wear on a gold chain, too.
Oh well, I guess that just means a little more 'play time' with my glue gun and molds!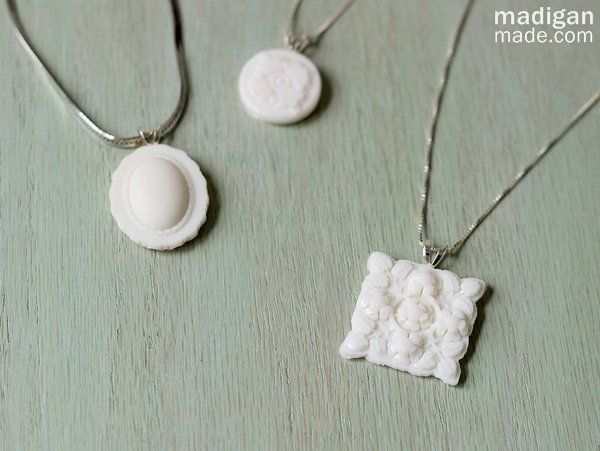 For more information about the new Mod Melts, be sure to follow Plaid Crafts on Facebook, Twitter, Pinterest, and their blog.
I wrote this post as part of a paid campaign with Plaid Crafts and The Blue Print Social. As always, all opinions are my own.
Thanks for reading Madigan Made!
Content Copyright:2010-14. Madigan Made.