Madigan made… a simple bag refashion with neon lacing.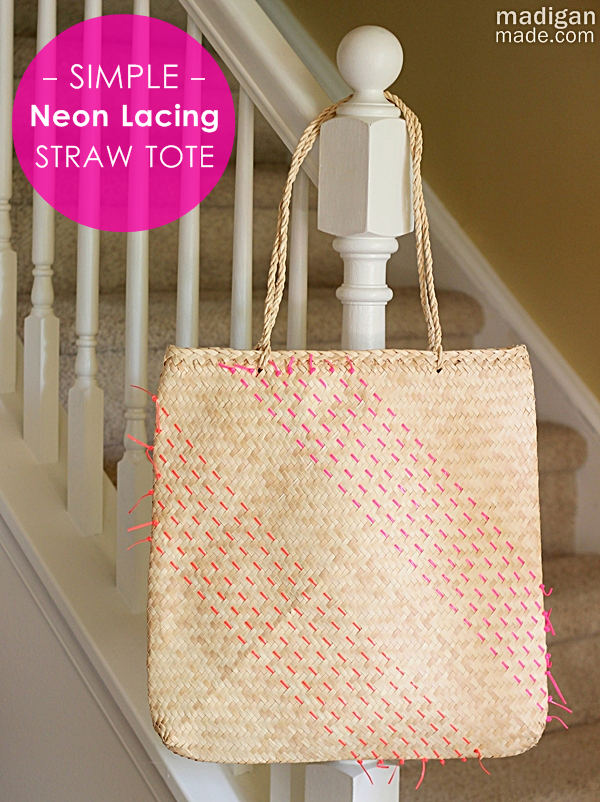 Neon colors still seem to be popular this summer… and I just can't seem to stop crushing on this trend in little ways!
Recently while out thrifting I spotted this huge straw tote for under three dollars! It was a tall, rectangular shape… like a blank canvas! I knew I wanted to add something to it. It needed a little pop of color.
I considered painting the tote neon… but then I thought it would be easy to weave something through the straw. The weave of the tote was wide and flat… a perfect place to mix in a little bright color!
Want to see how I did it? Just grab some neon plastic lacing from the dollar store and get busy!
DIY Woven Neon Straw Tote
Supplies used:
Large straw tote
Neon lacing cord (l found mine in the craft aisle at the dollar store)
Scissors
Steps:
Start to weave your lacing through the straw tote. Follow one strip of straw and weave in and out of the tote, gently lifting the other fibers as needed. Run the weave from one edge of the tote to the other.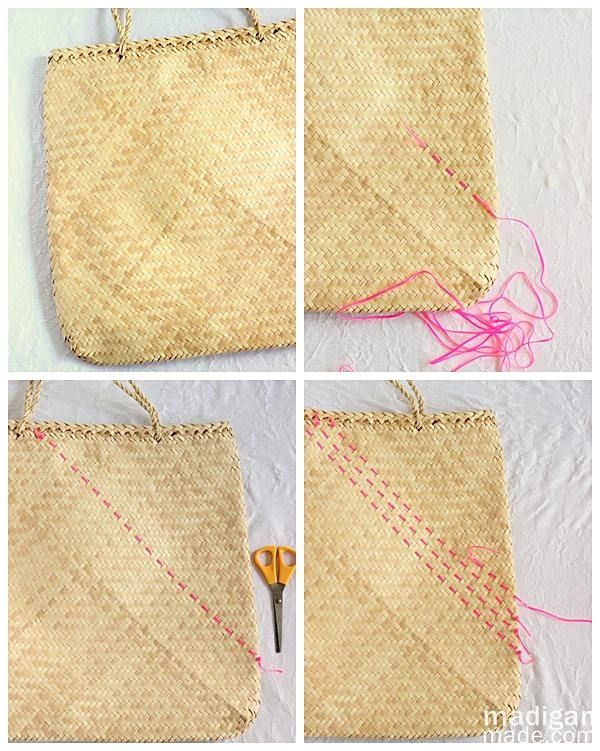 Trim the lacing and tie a double knot at each end. Leave some of the lace hang for a 'fringe', if desired.
Repeat the above step all over your tote to create a pattern. (i.e. stripes, plaid or random) That's it! Super-duper easy!
Enjoy your "new" straw tote this summer!
It's hard to photograph how bright the lacing is… but the pink and orange colors are loud and really pop against the neutrals in the straw. I love the detail of the lacing along the edge… it reminds me a little of fringe! (neon fringe!)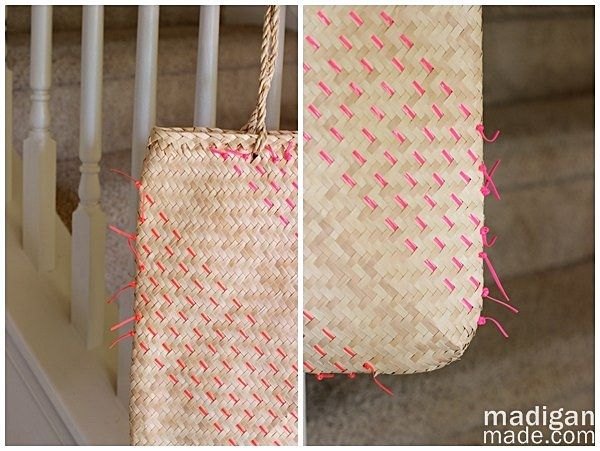 With a cheap tote and dollar store lacing, this trendy summer fashion craft cost me less that $4! Love it!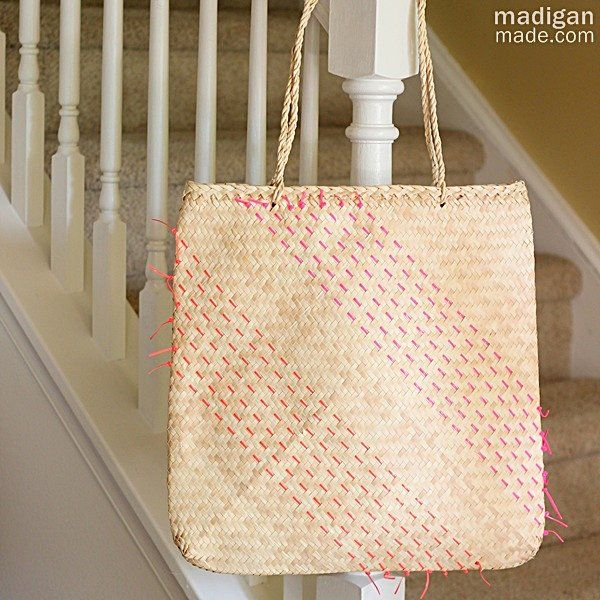 Want more easy neon crafts? Don't forget that last summer I hosted a NEON WEEK… where I shared tons of neon craft ideas: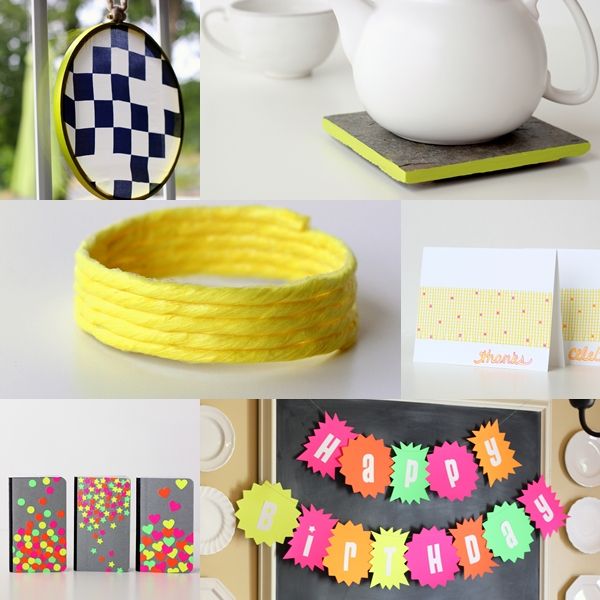 Put your sunglasses on before you head over to check them out!
Thanks for reading Madigan Made!
Content Copyright:2010-14. Madigan Made.