Madigan made… another craft fail.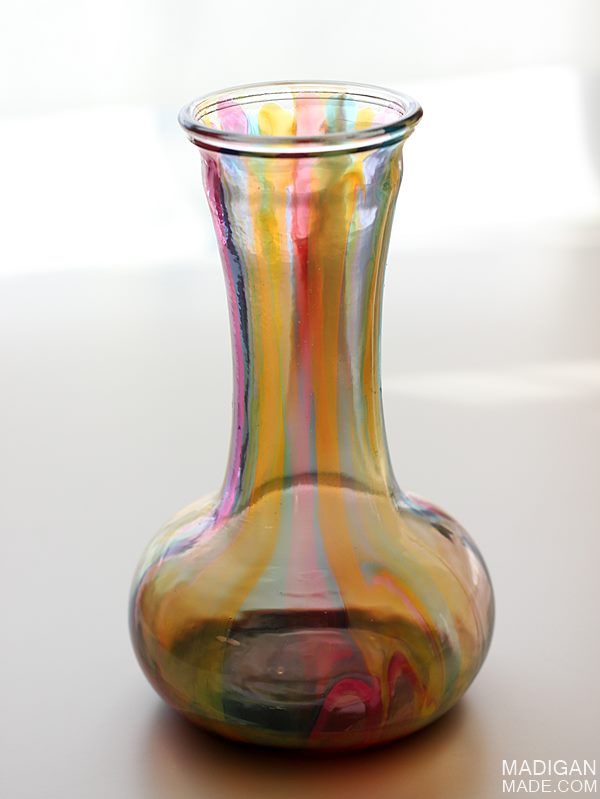 I've said it before and I'll say it again…none of us are perfect. Craft fails are bound to happen. They come with the territory of being a creative and crafty person.
We all enjoy a little experimentation with our supplies, right? That trial and error process can produce really fantastic projects… or it can crash and burn into a muddy, glass paint mess.
Case in point? This glass vase that I tried to paint using three colors.
I wanted the inside of the vase to have a streaky and swirly pattern of several different colors… like a marbling effect.
I think the process started out OK…. I dribbled some transparent paint in different colors down the inside of the vase.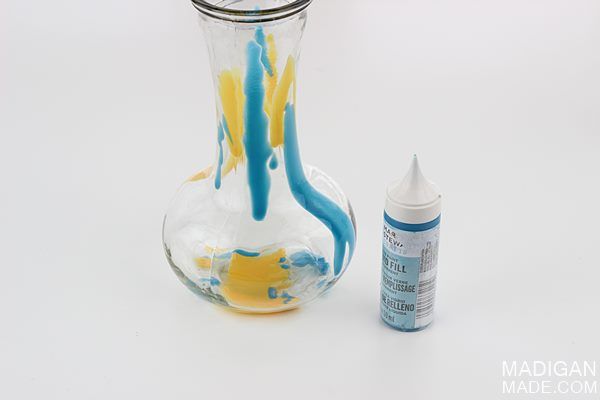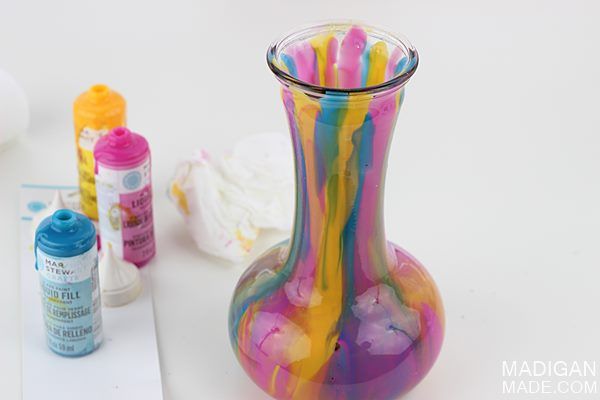 But I should've stopped there… instead I started to turn the vase, hoping to get a swirly look among the colors.
Turns out all that did was blend the colors together at the bottom. When it dried, the top of the vase did not look too bad, but there was a muddy brown pool of color at the base of the vase. Not what I had in mind. Oh well… at least this vase was a cheap-y from the thrift store. (Craft fails are one of the many reasons I look for inexpensive craft supplies!)
Want to see a swirl painted vase done right? Check out Kate's vases at Censational Girl. Hers are beautiful!
Have you had a recent project not turn out as well as you envisioned? I'm sure I'm not the only one!
Thanks for reading Madigan Made!
Content Copyright:2010-14. Madigan Made.