Madigan made… black and white Halloween décor.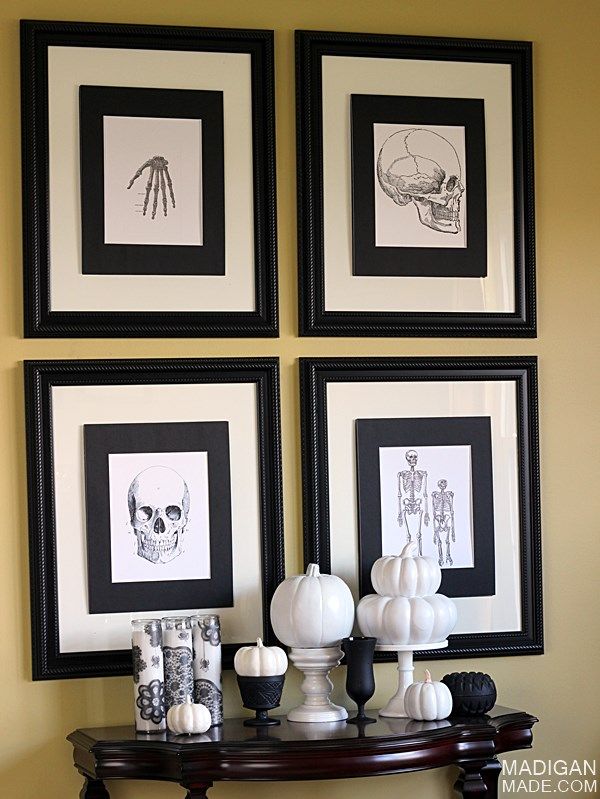 Have you started to decorate for the season yet?
Those of you that follow me on Instagram saw that I set out some Halloween décor this weekend. This fall I'm not planning to do too much in the way of spooky décor… But I did want one corner of our home to feel like Halloween.
I decided to focus on black and white colors in one area. I grouped my spider and doily candles, black painted vases and white pumpkins together on a little table in our office/den.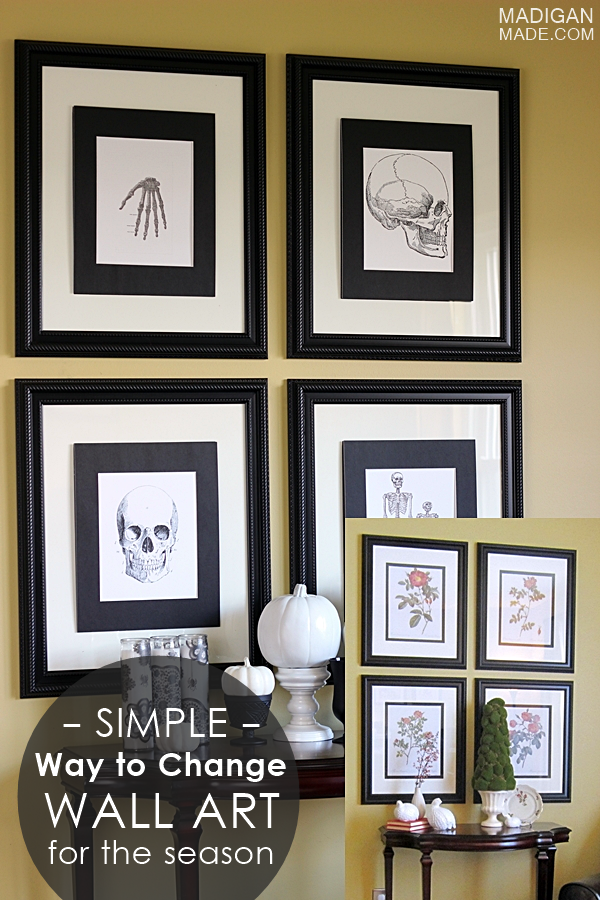 But the floral botanical frames above it were not jiving with the eerie décor below… so I came up with a solution. I grabbed some black 11 x 14 picture frame mats that would fit over the center area of each botanical frame. I printed off some vintage skeleton line drawings that I found as free printables at the Graphics Fairy. I used these prints from Karen's site: skull side view, full skeletons, skeleton hand, skull print.
I printed the images off on white card stock as 8 x 10 prints. Then, I taped the prints to the back of the mats and used removable picture hanging strips to attach the mats to the front of each frame.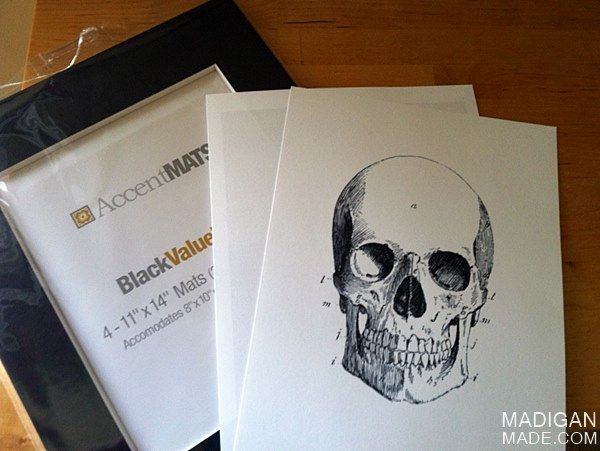 This was an easy-peasy way to change my wall art… without taking anything off the wall! Love it!
(And I love that I can reuse these mats down the road if I was compelled to try different printables for other holidays!)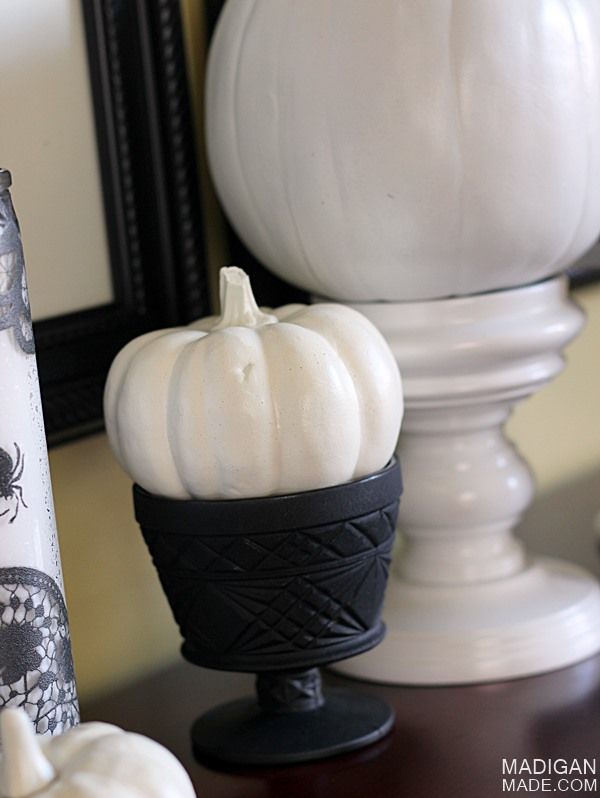 I'm loving the vintage vibe you get when you combine the old prints, my milk glass cake plate, delicate doilies and (painted) cut crystal. This scene looks perfect for the season in black and white!
Thanks for reading Madigan Made!
Content Copyright:2010-14. Madigan Made.