Madigan made… easy Halloween goody bags.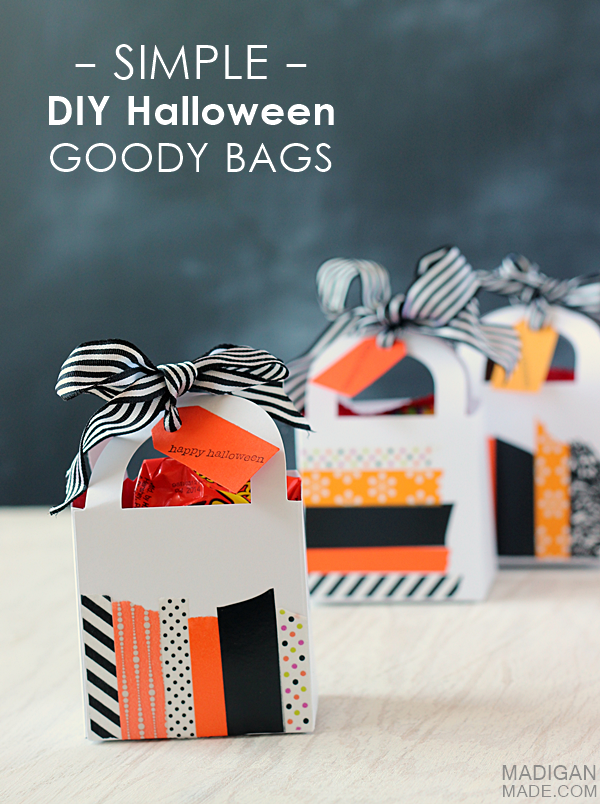 I've said it before and I'll say it again… but cute tape is one of the easiest way to craft for a holiday.
Need a quick and easy way to give a few treats for Halloween this year? Head to the dollar store (y'all know I'm there a lot!)… check out the wedding section and pick up some cute (and cheap!) white favor boxes or bags. (12 foldable bags for a buck? Steal!)
Bring the bags home and attack them with orange and black tape. Easy-peasy, customized goody bags for your favorite trick-or-treaters!
Washi Tape Halloween Goody Bags
Supplies used:
(Note: I received some of the cute tape used in these bags complimentary for prior projects.)
Foldable paper treat bags
Washi tape (in orange and black colors)
Black electrical tape (optional, if you don't have black washi tape)
Scissors / craft knife
Ribbon
Orange card stock
Tag shaped paper punch
Hole punch
Small Halloween stamp
Black stamp pad
Candy
Ribbon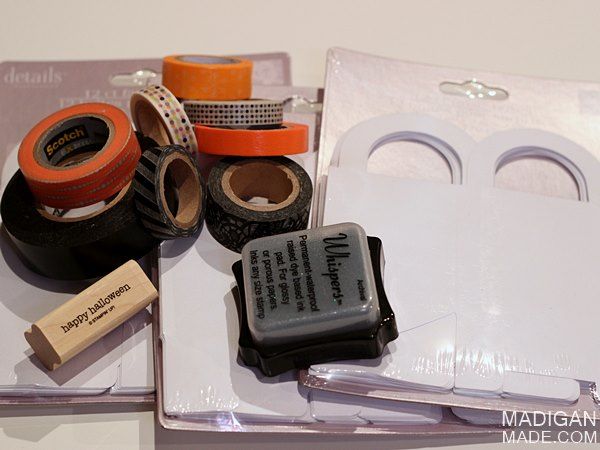 Steps to make easy Halloween goody bags:
Before folding and assembling each treat bag,cut/tear strips of washi tape and press them onto the front panel of each bag to create a striped pattern. Mix the directions up vertically and horizontally if you want for each bag.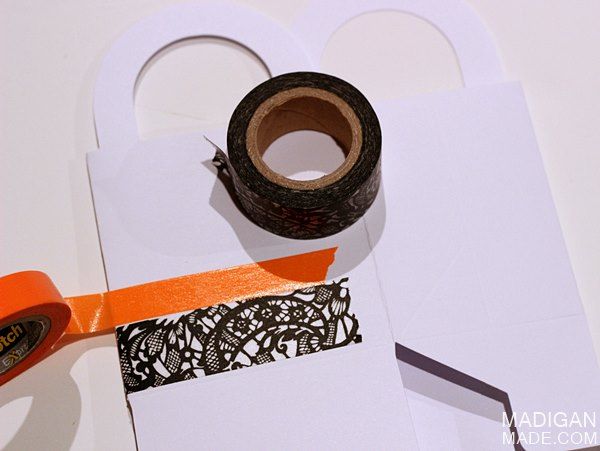 If desired, make tags using the card stock, paper punches and a stamp.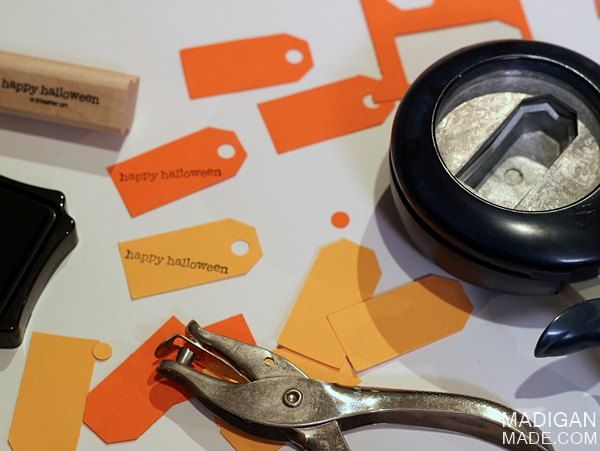 Fill your bag with candy and attach your tag to the handles using pretty ribbon. That's it!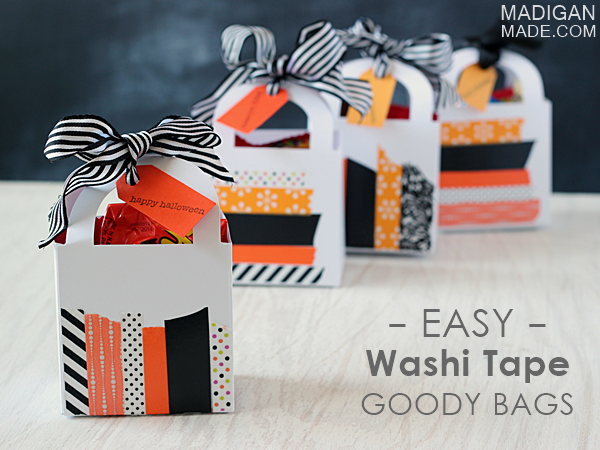 I'm planning to bring these bags into work for some of my coworkers. I love that you can use these inexpensive favor boxes and decorate them for any holiday or occasion… just change out the color combo of the tape!
Thanks for reading Madigan Made!
Content Copyright:2010-14. Madigan Made.