This is a Sponsored post written by me on behalf of FrogTape brand painter's tape. All opinions are 100% mine.
Madigan made… an easy patterned DIY mug.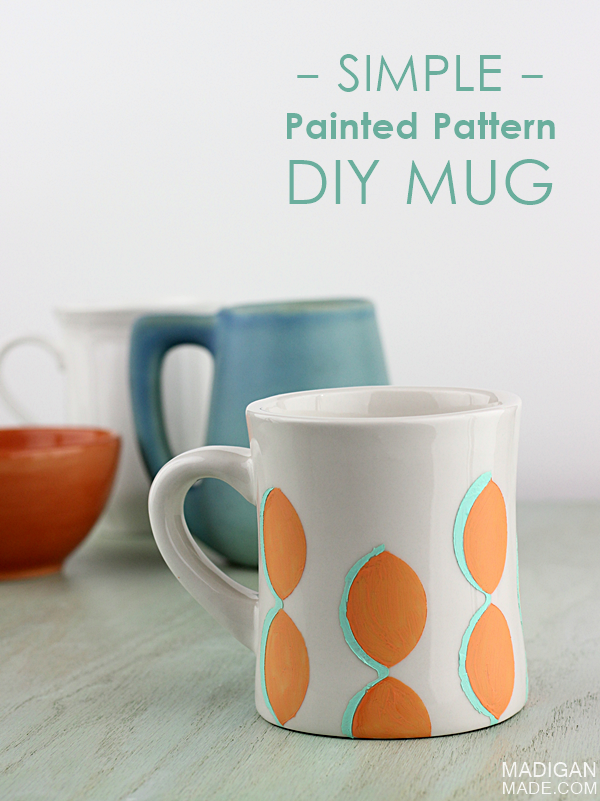 Need an easy gift idea? Or maybe you want a cool new mug for your desk at work? Grab an inexpensive, plain mug and some glass paint to make your own personal, modern patterned mug!
Remember my glitter dipped jars and how I used Frog Tape to create them? Well, Frog Tape® recently came out with this really cool version of their tape called Shape TapeTM and it has a pattern along the edge. Check out all of the neat patterns you can make with the tape… scallops, waves, bubbles: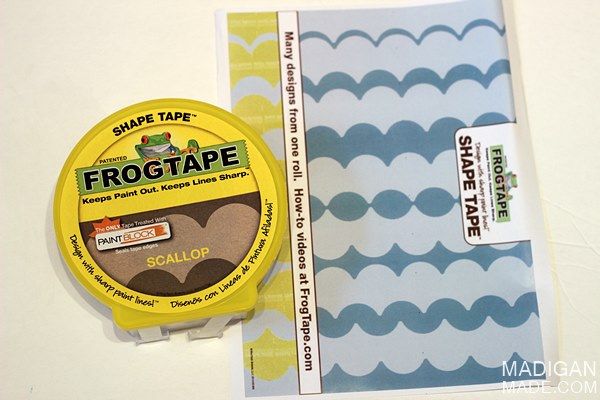 Just like their regular tape, this tape also has PaintBlock® Technology. It has a special polymer in the tape that interacts with the paint to block the paint from seeping under the tape.  Result? Sharp paint lines!
Want to see how to use the tape to make a fun pattern on your mug? It is really easy.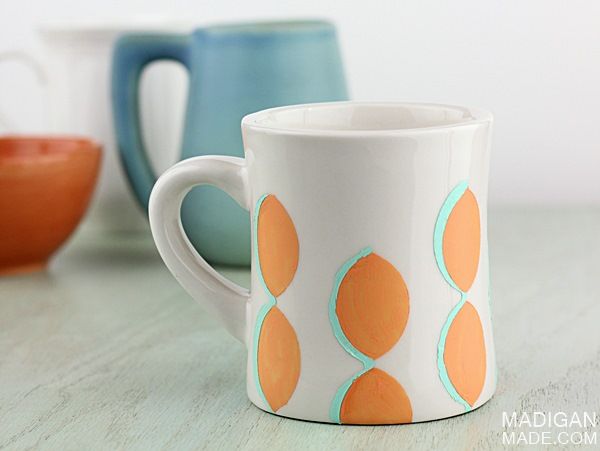 Easy Scallop Patterned Mug
Supplies:
Mug
Frog Tape® Shape TapeTM
Paint made for glass/ceramics (two colors)
Brushes
Isopropyl alcohol
Instructions:
Clean your mug with alcohol and let dry.
Apply a strip of your scalloped tape down the side of the mug. Lay another strip of tape next to that one, leaving a small gap to create a scalloped line. Work your way around the mug to cover it in tape and stripes.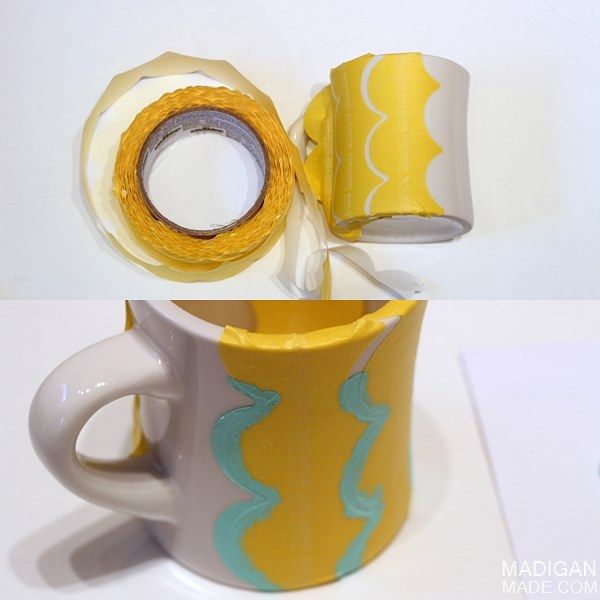 Brush on a coat of paint over the open areas that extends about 3/4 up the side of the mug. Apply another coat of paint, if needed. Remove the tape to reveal scalloped lines. I loved how the tape gave me nice, crisp lines when I removed it!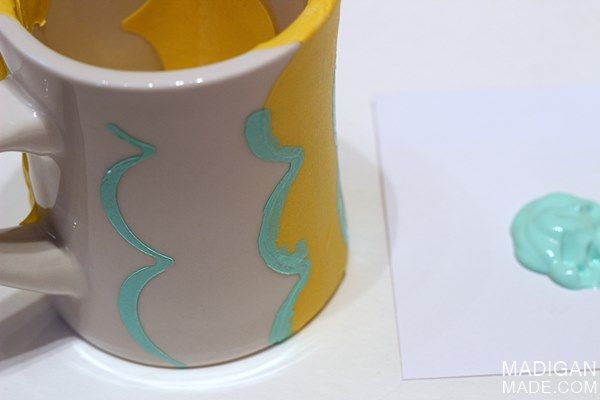 I thought the scallop lines looked a little lonely, so if you want, you can apply more shape tape to create a scalloped and tear drop shape with another color of paint: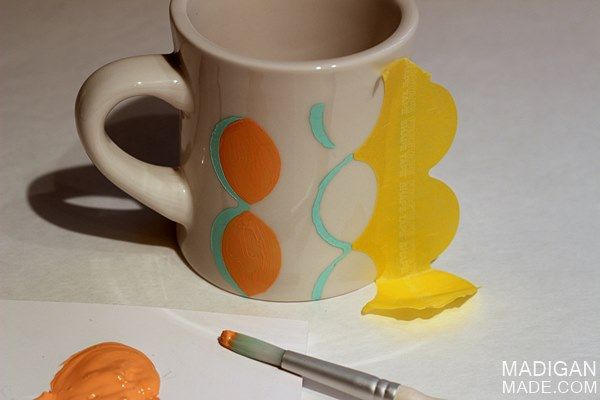 Gently scratch away any excess blue paint to make the scallops look like bubbles or teardrops.
Follow the instructions on your paint to set and cure it to make the mug washable. Some brands instruct you to bake the piece in the oven or air dry for several weeks so you can wash the mug and the paint. (Be sure to check out my tips for working with glass and ceramic paints if you had more questions.)
I love how this mug turned out! The two paint colors, mint and peach, are a happy color combo… and the pattern I was able to create around the mug with the Shape TapeTM looks like modern bubbles or drops.
There are a ton of things you can do with this tape and it will be fun to have around for more projects. Be sure to follow FrogTape® (the makers of Shape Tape™) on Twitter (@FrogTape) for more creative ideas or check out this video:
Thanks for reading Madigan Made!
Content Copyright:2010-14. Madigan Made.