Madigan made… a decoupaged pumpkin for Mod Podge Rocks!

I think I've told you this before… but I'm a bit of a klutz. And breakable objects are not often safe around me.
Remember the update I showed you with my decoupaged leaves? Well, there is a reason that there was no lid on that pumpkin vase in my picture. I dropped it when I was pulling it out from storage a few weeks ago. Oops.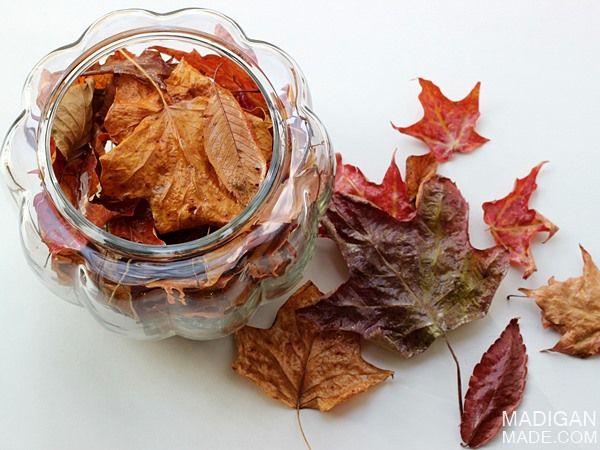 But I saw that accident as an opportunity to update the remaining part of the pumpkin vase for Halloween. I've been in a black and white mood… so that is the direction I went!
Want to see how I made this black and white vase? Join me on Mod Podge Rocks this week for the tutorial!
Thanks for reading Madigan Made!
Content Copyright:2010-14. Madigan Made.