Madigan made… a round up of questionable crafts.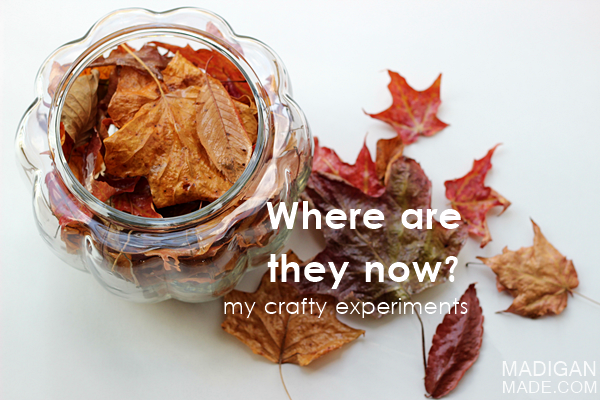 Do you ever take risks at the craft table? I'm not much of a gambler… but I'm sometimes willing to "bet it all" on new craft project!
Yes, there are tried and true methods to creating something. But for me… part of the creative process  is all about experimenting. That little risk you take…. "Will this turn out as I hoped or will it not?"… it's a fun feeling as you craft! Am I right?
There have been times that I veer from the traditional crafting playbook. Maybe I do not have the perfect paint for a project. Perhaps I did not want to buy a specialty product and I'll just use up a craft supply that I had on hand. Maybe I wanted to see if project could be created in another way… using a new product or non-traditional approach.  Yes, it is a little risky… and sometimes that risk pays off. Sometimes NOT. But… that creative experimentation is half the fun.
I do my best to warn you that a project was an experiment when I venture in that territory. But as a blogger, I realize that I am sharing these experiments with you publically and you may consider making them. So in the interest of transparency, I thought I'd tell you a little more about these crafts and how they are doing today. They may have looked good when I finished them… but how long they'd last and hold up was the number one question from y'all for these projects. I don't want to call them craft fails… I've shared plenty of those. I want to call them craft experiments.  I snapped some photos of a few of them and wanted to share…
…Where are they now? How have they fared over time?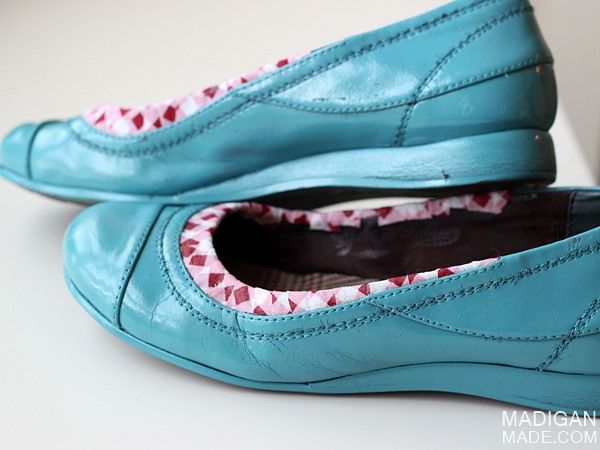 Now, I should tell you that spray paint is NOT the best paint for leather… but it is what I had on hand. I knew going into this project that the paint might not hold up. And, as expected, you can see that after several wears, the paint started to crack and chip. Not hugely noticeable… but the wear is there. But, despite these chips, I don't regret this experiment. You can spray paint shoes, just be aware that they might not last forever. For me, this was a fun way to quickly update and wear a pair of shoes that otherwise would've sat in the back of my closet.  Down the road I'd love to refashion other shoes in my closet, but may I try other ways instead.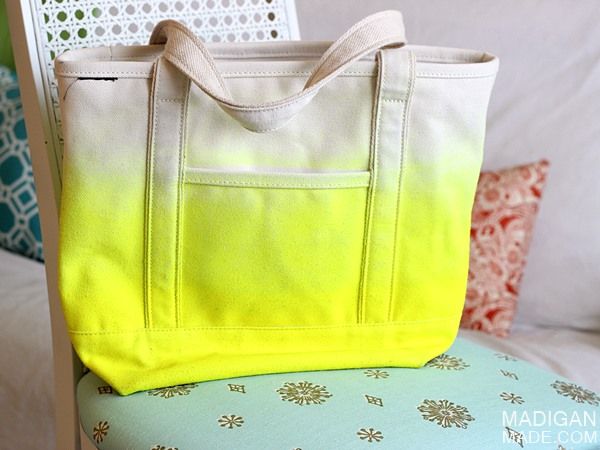 As I mentioned in the initial post about this bag, the plastic coating was not as 'plastic' feeling as I hoped it would be. The coating basically felt like very thick paint on fabric… and it got dirty just as quickly. It still was a fun tote to carry around this past spring and summer. In hindsight, I'd probably just use a neon paint designed for fabric  that could be washed. (and saved the plastic coating for something else!)
This is by far one of my favorite projects to date! I love waking up to this little side table every day. The resin is easy to clean and wipe down since the resin comes up almost to the top of the marbles. And the resin has not cracked or yellowed on me. I love how the light bounces off it… this experiment was definitely a win!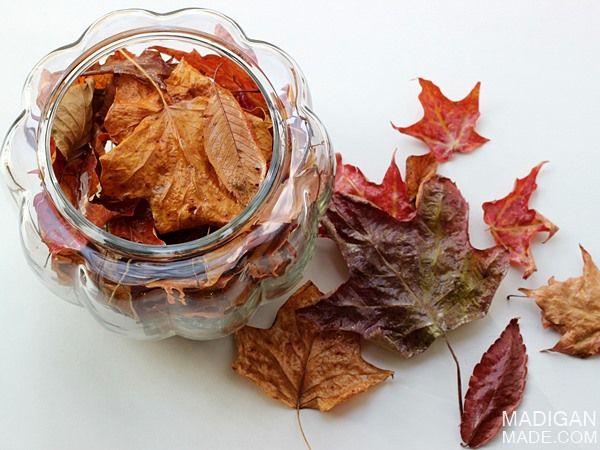 I experimented with fresh fall leaves and decoupage last fall to try to preserve them. As I mentioned originally, the leaves did curl a little as they dried, but the decoupage preserved their deep hues. The leaves made a great vase filler and they had a flexible, leathery texture. I pulled them out from storage this season and I was happy to see that they basically looked the same. They were not as vibrant in color, but still flexible and intact. Go grab some leaves this season and a little decoupage to make your own!
---
So, do you take crafty risks? Have you ever colored outside the lines a little and experimented with your craft supplies? I hope so! It can be worth the risk sometimes. (…and either way it is fun!)
TGIF my creative friends! Have a wonderful (and hopefully crafty) weekend!
Thanks for reading Madigan Made!
Content Copyright:2010-14. Madigan Made.