Madigan made… a quick thanks and a reminder to follow along!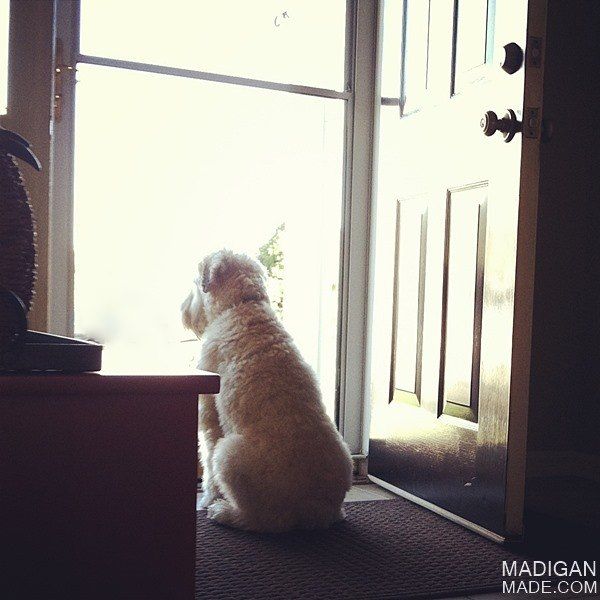 Aside from all the glitter, spray paint and decoupage I share here… don't forget that my day job is filled with lots of science and math.  So, while I love my glue gun, I'm also a gal who loves numbers, too.
I thought I'd share with you some fun Madigan Made numbers and figures with you (that involve you!).
As I write this post…
Over 5,000 of you like me on Facebook.
2,700 of y'all watch my tweets on Twitter.
More than 10,000 of you follow me on Pinterest.
Over 600 other Instagram-ers are looking for my new pics.
And… this just blow my mind… but almost 190,000 people have circled me on Google+!
THANK YOU SO MUCH for following me!
Yes, it is weird that I'm thanking you for basically stalking me on social media, but I love having y'all around in these forums.
Be sure to check out Madigan Made (me!) on these platforms. They are always a fun way to stay in touch and see what crafty trouble I'm getting into… or what other fun projects are catching my eye.
Oooh, and don't forget that you can get free Madigan Made content in your email inbox or RSS feed, too! You can join 3,000+ other fans of simple crafts and click below to sign up for FREE updates every time new content is shared here on the blog. OR, if you just would like a monthly update to make sure you didn't miss anything (like 200 other readers), you can click below to sign up for the monthly newsletter. 
So, I don't host giveaways here, but I wanted to come up with a way to thank you for all the likes, 1+, thumbs up, re-pins and hearts that you've given me over the years. 
How can I help you?
What crafty questions do you have for me that you need help with? Are there certain topics or projects that you want to see more on Madigan Made? Let me know and I will do my best to answer them!
Thanks for reading Madigan Made!
Content Copyright:2010-14. Madigan Made.